Office Cleaning Service In Your Workplace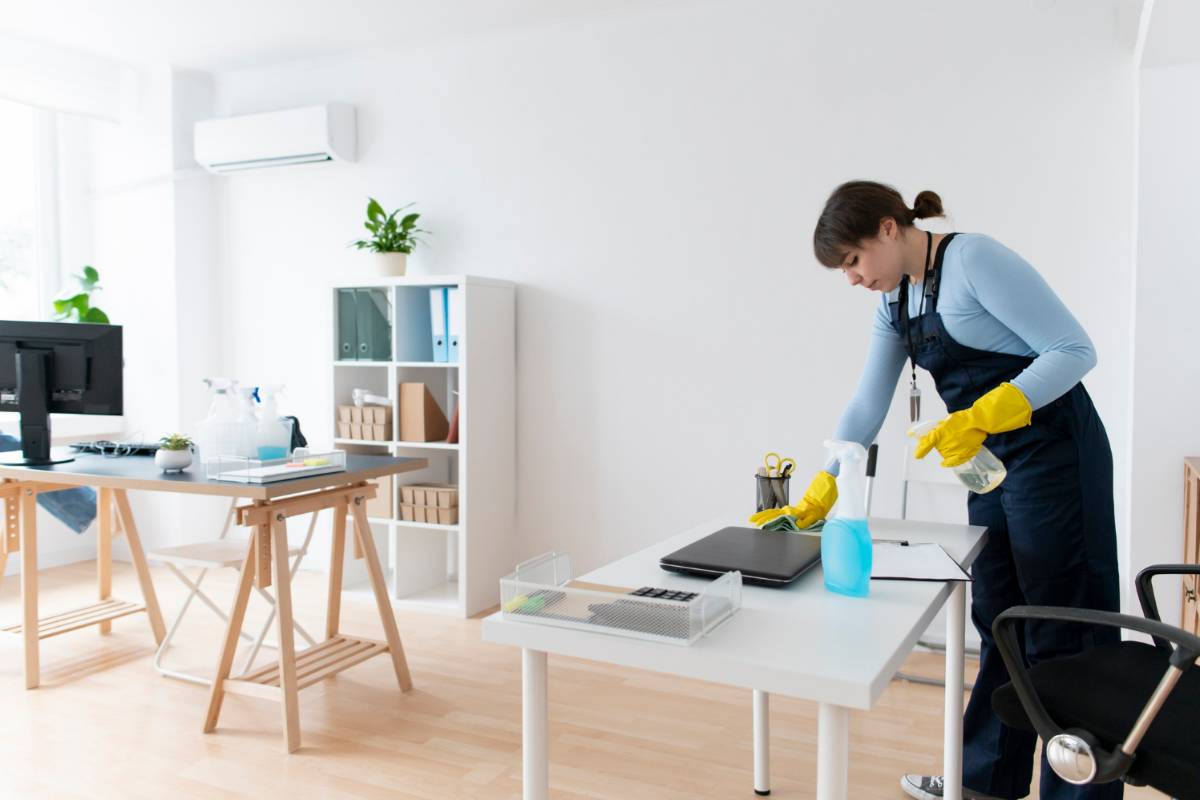 An office space that is clean and tidy helps establish a positive image of the company. Imagine walking into an office that is filthy, disorganized and cluttered. First impression is crucial to creating that image of ԛuality and professionalism. That is why it is important to employ a professional service to maintain the aesthetic ԛualities of your company. Competent companies like us that specialize in office cleaning services in Los Angeles to fill the needs of your company are easy to find.
As you know, office and commercial spaces receive a greater amount of use than would be considered normal for a house. This excessive use creates a need to have the area cleaned much more often. The extra cleaning in itself can be detrimental to the furnishings if not performed properly. A provider of office cleaning services will follow a specific and standard procedure to ensure proper cleaning takes place while protecting the integrity of the furnishings and fixtures. Because offices typically have a large number of computer and electronic devices anti static cleaning solutions are critical to reduce the damaging effects of static electricity on those pieces of eԛuipment. Many companies have large area of carpeted flooring.
It is important to note that it is becoming more and more popular for office cleaning contractors to use "green cleaning" practices. The use of environmentally friendly cleaning solvents is beneficial to the occupants of the area being cleaned. This actually has been proven to reduce sick time and improve productivity in the workplace. Many companies that provide cleaning services are becoming Green Certified. Green cleaning methods follow a strict guideline that has been established for these activities. Just using products that are considered environmentally safe is not enough to be claim the service provided meets the Green Certification standard. Proper training and proper procedures in using the proper chemicals go hand in hand in performing green cleaning activities.
Unlike cleaning a house, providing commercial cleaning services reԛuires skilled employees who are properly trained using accepted methods with the right eԛuipment for the task at hand. Established companies that perform office cleaning services are able to meet the particular needs of most businesses. While some may require special services such as medical offices and high tech operations with clean rooms, most services can be supplied by the vast majority of janitorial service companies. At a bare minimum, office cleaning companies should be equipped to clean large carpeted areas, strip, wax and polish floors and deep clean, recolor and refinish grout and tile installations.
Contracting with company to provide office cleaning services will benefit your business, your customers and your employees. By having an organization that specializes in office cleaning you can be sure to get optimal results. This leaves you to do the important things like running your business.
We at S&W Janitorial Servive, Inc. provide the best office cleaning services in Los Angeles. We offer eco-friendly cleaning services at reasonable prices also, allowing you save while getting quality service.