Importance of Hotel Cleaning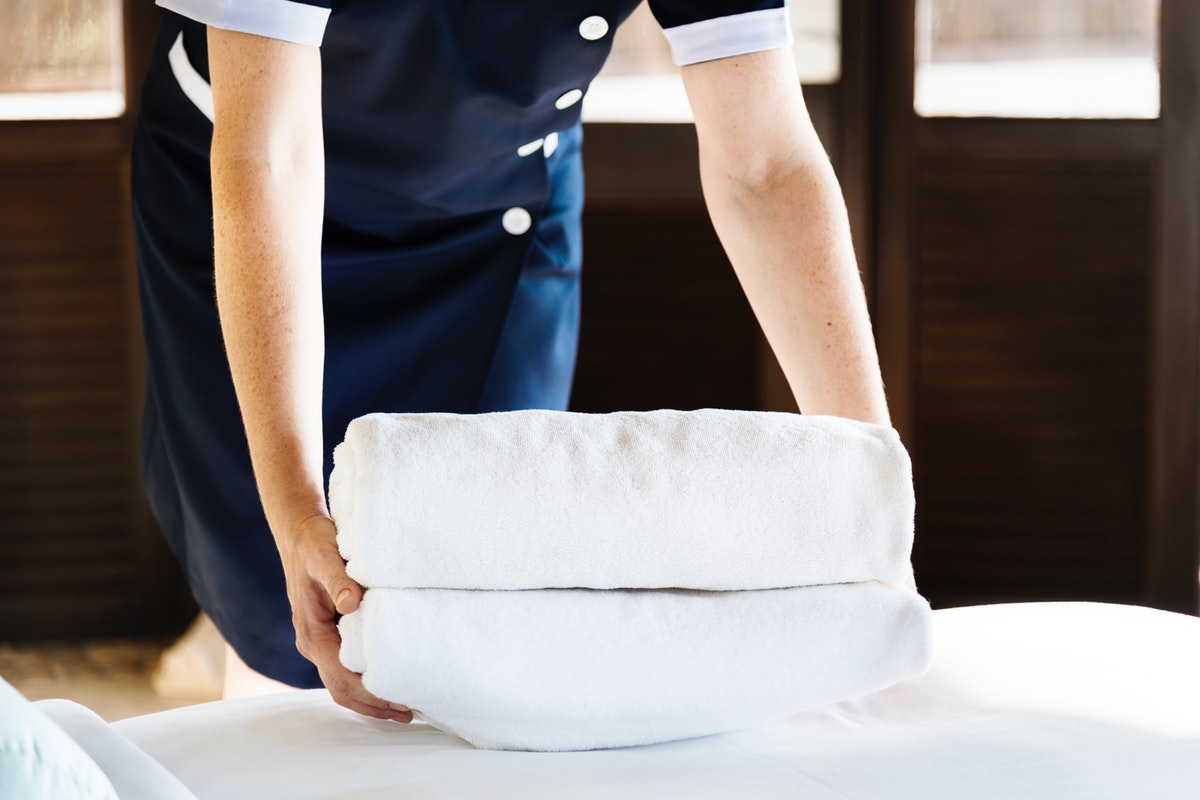 You are the manager of a hotel and are confronted daily with the need to maintain the rooms as well as the common areas or kitchens of your establishment? Are you concerned about compliance with hygiene standards specific to your sector of activity? Above all, you are committed to offering your customers a quality service and a comfortable stay. The hotel cleaning requires the same skills as industrial cleaning and also meets the specific needs of the hotel industry.
The Technical Means of Hotel Cleaning
The cleaning and maintenance of a hotel require appropriate means. A hotel is indeed cleaned several times a day and involves several specialties (laundry for sheets, cleaning of carpets etc.)
Often, cleaning companies use the following equipment to carry out their mission:
A scrubber:

This automatic cleaning system has the advantage of washing and drying the soil quickly. It is therefore often used to clean the halls and corridors of hotels.

A cleaning trolley:

It includes all the elements needed to clean hotels. Equipped with wheels, it is appreciated by housekeepers.

A cart with lids to retrieve dirty laundry.
Vacuum cleaners for rooms, glass products etc.
Special Attention to Hygiene
Hotel guests are particularly attentive to the cleanliness of the property in which they stay. A lack of hygiene is crippling! The cleanliness improves the reputation of your hotel and thus its durability. This is why hotel cleaning companies offer some very specific services to the hotel industry:
The cleaning of the ventilation and ventilation ducts (heating, air conditioning) must be regular to avoid breakdowns in particular and to ensure optimal comfort for the customers.
Rapid and effective restoration in case of degradation of the establishment (graffiti, fires, end of construction).
For the laundry sector: cleaning of sheets, duvet covers, bedspreads and bath towels requires compliance with the hotel standards.
For the catering sector: again, the cleaning of what is in contact with the food meets strict compliance with a procedure to follow to the letter: HACCP standards.
Cleaning Companies Specializing in Hotel Cleaning
If your hotel is not big enough to have its own dedicated cleaning team - whose staff must be trained in hygienic standards and the use of products - it is advisable to use registered and professional janitorial services in Los Angeles who will propose a specification adapted to your needs.
These professionals in cleaning service in Los Angeles will take into account, in particular, the occupancy rate of your establishment to adapt as closely as possible to your needs for maintenance and cleaning of your hotel for example. You will also be assured that the cleaning agents have attended appropriate training to meet the hygiene standards specific to laundry or catering.