5 Office Cleaning Tips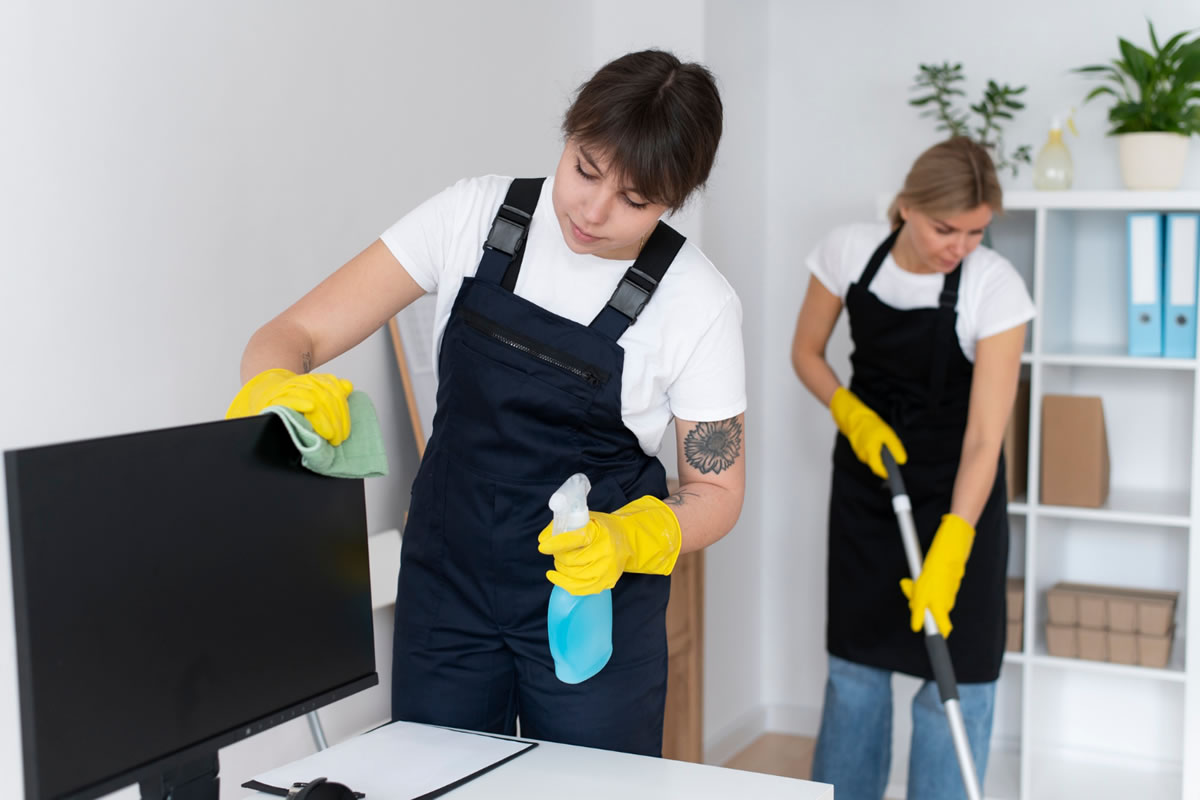 The office is your working space, where we discuss business, receive customers and business partners, so it is very important that we keep it as clean as possible, because appearance they say shows the manner, and the way we present ourselves speaks volume.
Let's take a look at some 5 office cleaning tips that can help you achieve a sane, tidy and professional environment.
Keep Your PaperWork Well-Organized
Papers are easily scattered nature, especially when there are lots of paperwork in your office. Making regular adjustments of your paper work would do the magic, whether it is wall pockets or filing cabinets, just choose any of these that you think is best fit the files in accordance with their size, this could help free some space occupied by the paperwork, this would make your office look clean.
The Working Area Must Be Clean
Oh well, this is our working area, this place is what defines us as an individual, it tells how neat and tidy we are, the look of our working area defines it all. Nevertheless, while we are busy working, it is easy to misplace things, like pens and files, that is why it is important that we design places for everything and abide by the simple rule of putting things to where they belong. Following this rule will make your office look neat and tidy with little effort. You can also retain the services of a company that does office cleaning in Los Angeles to take an additional broom to your office periodically.
Keep Electronics and Appliances Clean
The sight of dusty electronics appliance can be very untidy, and they tend to get dirty very quickly, shifting your attention to cleaning these electronics will surely make your office looks neater, so make use of duster to clean the laptops, desktops, and screens and other appliances.
Also, don't forget to use disinfectant where necessary to prevent any germs that might affect the appliances in the future. Appliances like microwaves, water dispensers and coffee makers need to be cleaned regularly to keep them sanitary and prevent the spread of diseases of any kind due to poor hygiene.
Keep Your Bathrooms Disinfected
The goal is to keep your environment clean and bathrooms are inclusive, after maintaining a tidy working area, it is time to extend the cleanliness to the bathrooms, since an untidy bathroom can cause sickness for the employees due to the odor that may be oozing from the bathroom or infection that may surface. Taking proper care of the bathrooms by simply disinfecting regularly can prevent such problem from surfacing.
Take Out the Trash Can
Most offices are fond of leaving the trash can until it is filled with rubbish before they feel the need to take it out, if you want to achieve a sane environment, it is unhealthy to take after this habit of dirtiness, a trash can is supposed to be taken out whether or not it is full on a daily basis.
Conclusion
To have a clean and tidy office, it is important that you prioritize its cleanliness and must not be lazy to do the simple aspect of it, but if your office is so dirty that you cannot do handle it along with your regular tasks, contacting S&W Janitorial Services Inc. for your office cleaning in Los Angeles is the way out.