Cleaning Premises After Fire
An Indispensable and Rigorous Work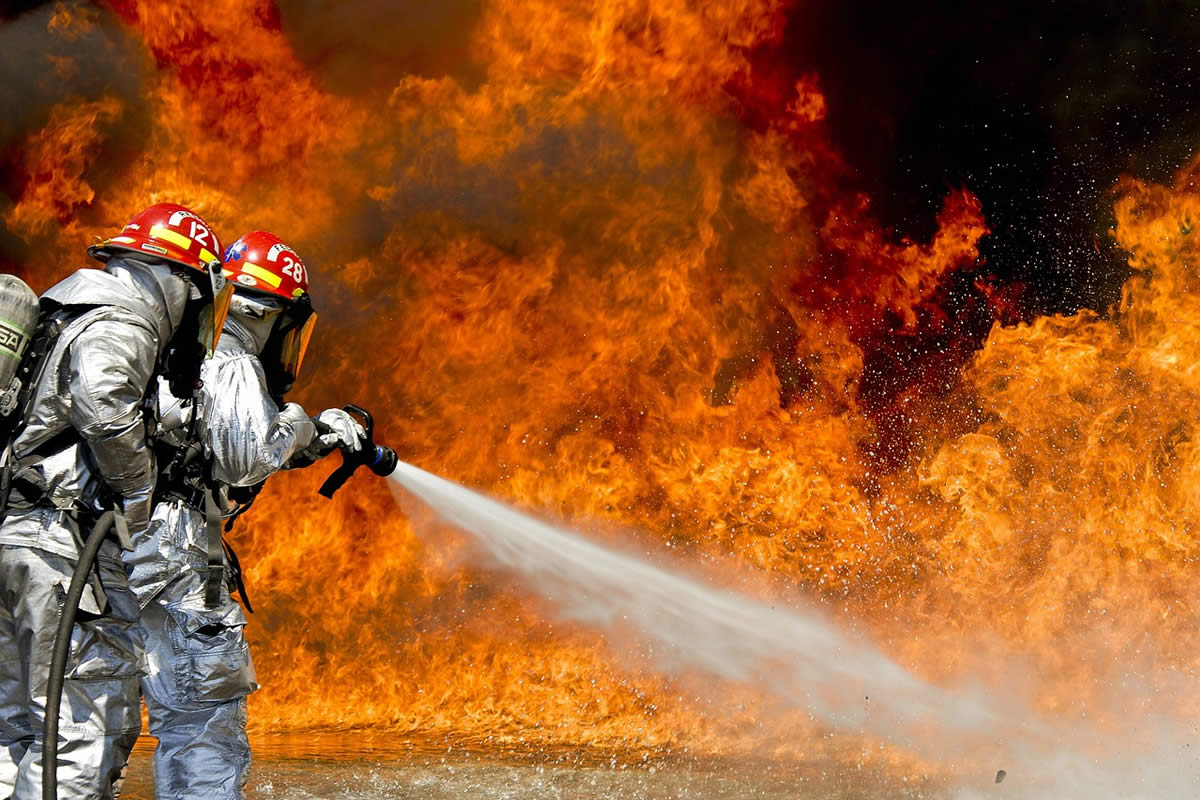 Your business, your hotel or your office in Los Angeles has just been burnt. In addition to the material damage, that fire involves, the fire left traces: persistent odors, soot deposition everywhere. The cleaning of your business premises is a tedious job but essential, compulsory before starting any reconstruction work.
Why use a cleaning company?
A fire causes damages to your premises that are not all irremediable. But, if you want to recover healthy walls or clean floors, it is strongly recommended to use a specialized company that provides janitorial services in Los Angeles that will clean the premises. Indeed, not only cleaning the premises after the fire is a long and rigorous job, but it requires appropriate equipment and trained personnel. Indeed, cleaning companies implement very specific operations such as cryogenic cleaning.
This type of method requires special protection of the cleaning agents (combination, masks) and specific training in the techniques required by this type of cleaning of premises. Many cleaning companies offer this service.
Firefighting professionals will suggest you carry out these different tasks:
Cryogenic fire cleaning
This is a very effective method, especially for cleaning soot and removing odors. This technique involves projecting dry ice particles. It has two significant advantages:
This is a quick method: the intervention time is 80% less than the other methods.It is a method that mobilizes less staff: two people for two days against six agents for six days!
Other methods of cleaning premises after the fire
To remove soot that has often been deposited in every corner of the furniture, skirting boards or floors, there are some other methods, less effective than cryogenics:
The sandblasting

The disadvantage of this method is that it requires a restatement of recoverable items.

Brushing

The use of brushes to scrape soot, effective when the fire has been small and quickly controlled.

Detergents

This method requires time and tedious work.

Encapsulation

This technique consists of covering damaged floors with a specific coating.
To remove odors, you can use a nebulizer, which uses a cold odor removal technology. However, it is advisable to install scented candles when employees have returned to work to improve their comfort, the odors after a fire being particularly persistent.
Cleaning the premises: the treatment of corrosion
This operation is often included in the services of companies specialized in cleaning after the fire and it is to be realized as quickly as possible. It consists in reducing the humidity by means of dryers or by spraying a water-repellent oil on the metallic elements - the electrical equipment absolutely must be preserved of this oil.
Call us today
If you want a reliable, professional office cleaning in Los Angeles, call us today or send an email for a free consultation and we will be sure to assist you no matter what you need.