Name
Maintaining a fitness center requires constant attention and awareness to hygienic and safe practices. When you take the time to thoroughly clean and maintain your gym, your guests will take notice, and they will be more likely to return and tell their friends. By hiring a professional cleaning service, you can keep up with all the fitness center cleaning demands without any hassle. These are a few reasons why you should hire a cleaning company for your fitness center. Quick, Relia...
Cleaning your office requires attention to detail and awareness to all the areas that collect germs and bacteria. Although you likely have many work responsibilities on your plate, you do not want to neglect proper cleaning practices to keep your office safe and staff healthy. By focusing on the right cleaners and methods in office cleaning in Commerce, CA, you can keep your business safe, clean, and attractive for both clients and employees. These are a few tips to help you keep your office ...
Working in an office space puts you within close proximity of many other employees and customers. You likely share your office building with many other people, which can bring more germs and bacteria into the workplace. As professionals that perform office cleaning in Commerce, CA, we understand the proper ways to keep many businesses safe and clean. Although individual employees still perform cleaning jobs on a daily basis, it is extremely helpful to hire professionals to tackle some of the ...
The benefits of a clean and safe workplace are never-ending, as you can improve employee productivity, boost morale, keep everyone healthy, and improve the appeal of your business. When you invest in professional office cleaning in Los Angeles, you can enjoy all these benefits without having to allocate staff resources and time to these tasks. Choosing the right cleaning professionals to clean your office may seem difficult, but it can be made simple when you look to the right, reputable, tru...
Are you looking for ways to keep your office space clean on a daily basis? Do you struggle with allocating resources and staff to cleaning procedures for your commercial business? When you own a business, you have many tasks on your plate, and cleaning may not always be the first priority. However, cleaning should be high on the list, no matter how it gets done. With the help of a professional janitorial service in Los Angeles, you can keep your office, business, or commercial building fresh ...
Schools are breeding grounds for germs and bacteria that can be easily spread from student to staff to parents. As an environment that hosts many people at once, it is important to keep these facilities clean and safe for everyone's health. For the past few years, there has been an increasing awareness to the hygiene practices and cleaning routines performed to keep our children safe and healthy when they are at school. As a professional janitorial service in Los Angeles, we work to kee...
Offices are full of germs as many people use the area to work, eat, and accomplish their daily tasks. It is confirmed that there are more germs on your desk surface than on a toilet seat. Keeping this in mind, consider all the people touching that desk or something that was placed on it. Desks are often covered with papers and articles that prevent a satisfactory wipe down. Experts from our janitorial service in Los Angeles offer a few more instances of other overlooked areas: Prin...
As an employer, you must provide your staff with a workplace that positively impacts their health, safety, productivity, and general satisfaction. One way to do so is to consistently keep your office clean and hygienic with the help of janitorial service in Los Angeles, CA. It may appear as an added cost, but this business expenditure will help you to secure your company's profitability. Studies show that the average worker loses up to five working days yearly due to i...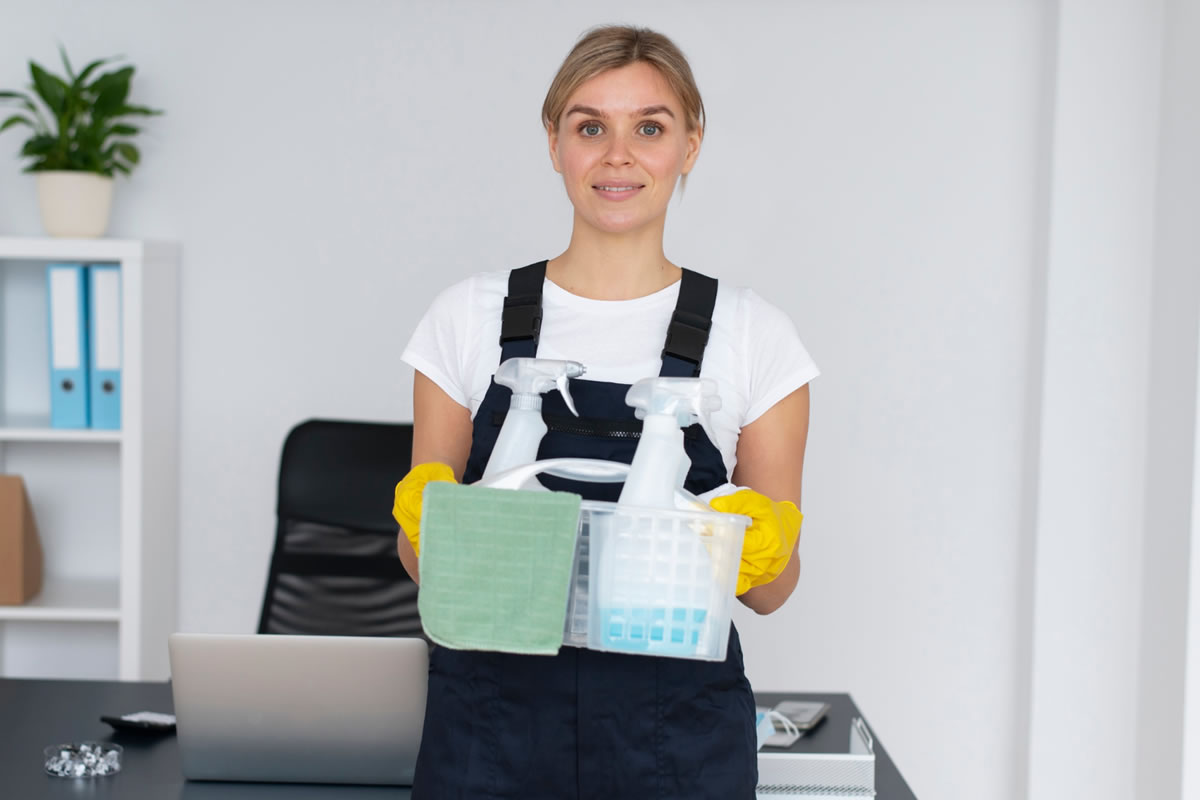 A dirty workplace is nothing but a minor inconvenience for some people. For most employees, though, an untidy workplace has adverse effects on them. Some are repulsed enough that it begins affecting their routine at work. This can create a cascading effect where one worker's problem can influence the work experience for everybody else. To stop this from happening in your workplace, a speedy solution is to hire a commercial cleaning service for office cleaning in Los Angeles, CA. A commerc...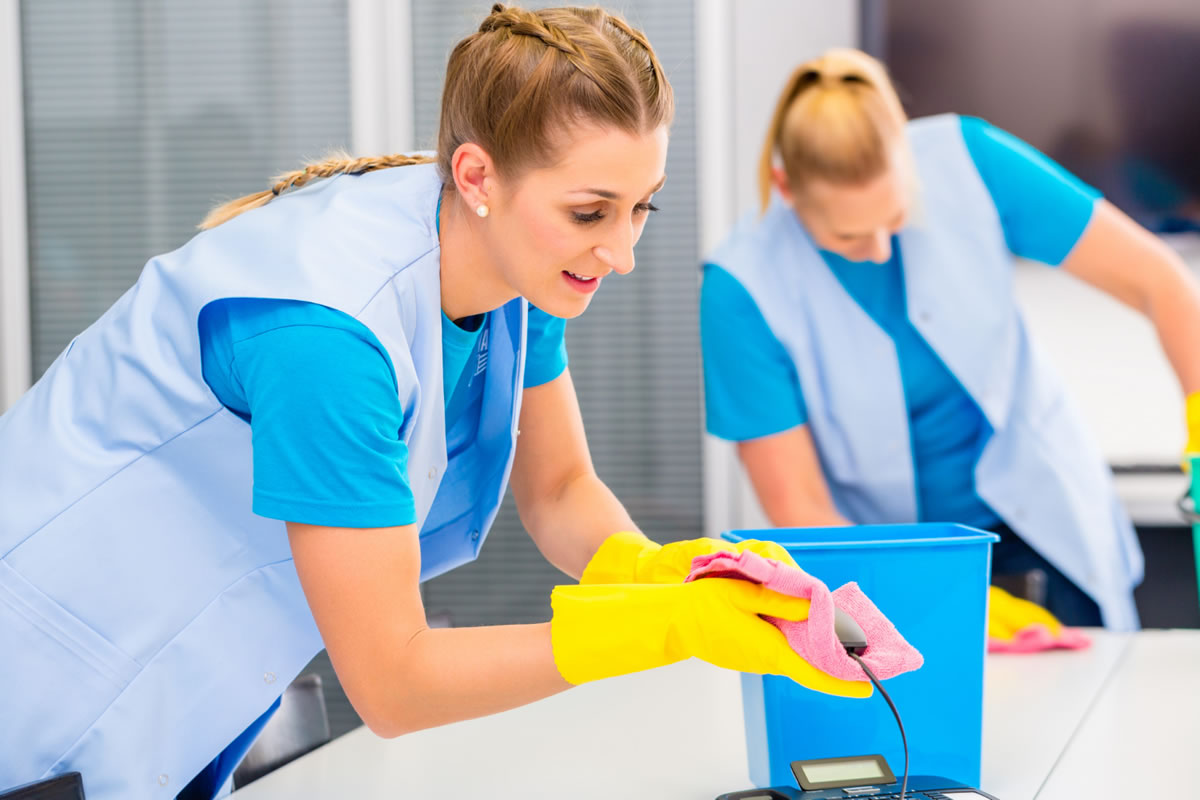 No matter what business you run, your workplace is likely your home-away-from-home. It is where you spend nearly a third of your time during the day with your workers. Your office location is your company's core, so you must keep the work environment clean and healthy. Commercial office cleaning in Commerce, CA, is one of your most substantial business-related investments. You may want to save capital, particularly if you are a new business. One way to save a buck here and there...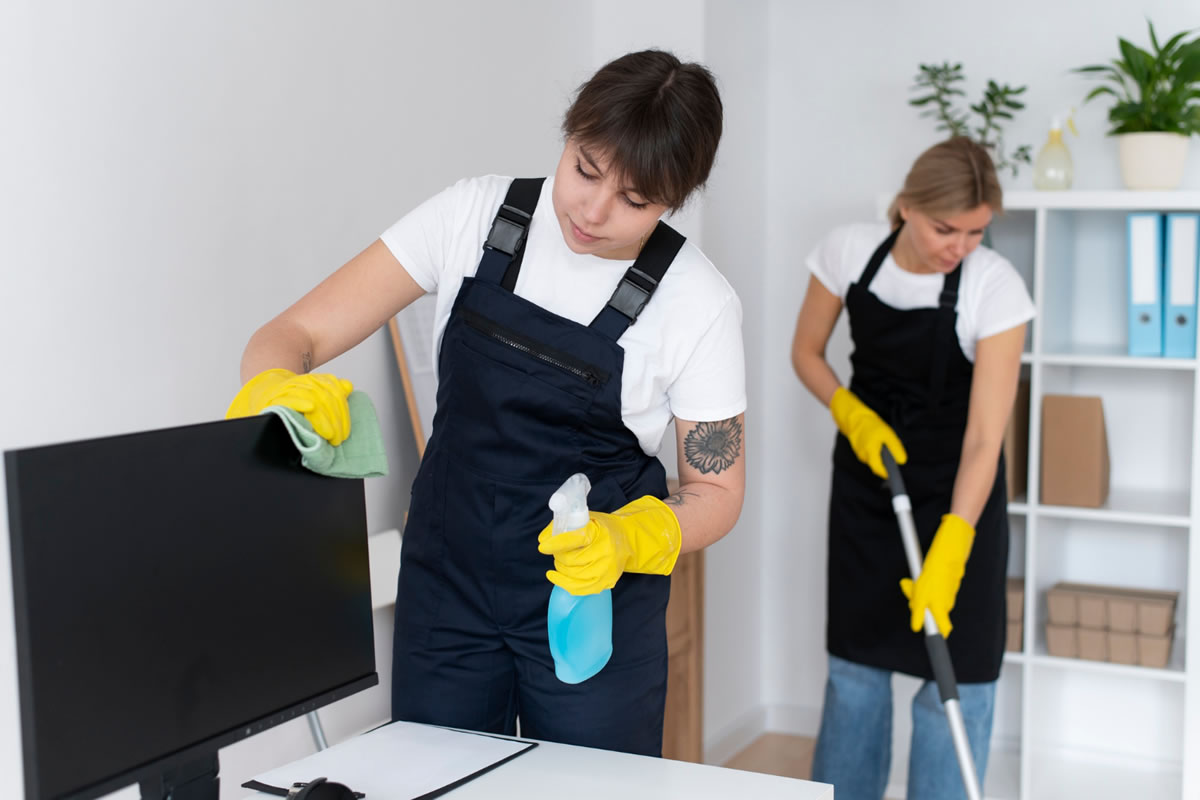 We've heard the question a million times. "Why should I hire a janitorial service in Commerce, CA, for my office or building?" Unfortunately, Americans spend the majority of their waking hours at work. While many businesses employ a commercial cleaning service, the amount of cleaning performed is often minimal, with a fast vacuum and emptying trash. As a business owner, you should always ask yourself what services and companies you can enlist to help your organization thrive....
When cleaning, do you pay attention to the products you use? While it's tempting to utilize products that promote a quick cleaning, especially today, you should think twice before hiring a janitorial service in Commerce, CA, that uses these products. These chemicals are widely available and efficient but are also extremely dangerous, particularly if you have workers with more vulnerable immune systems. That is why it is crucial to use green office cleaning services. Green cleani...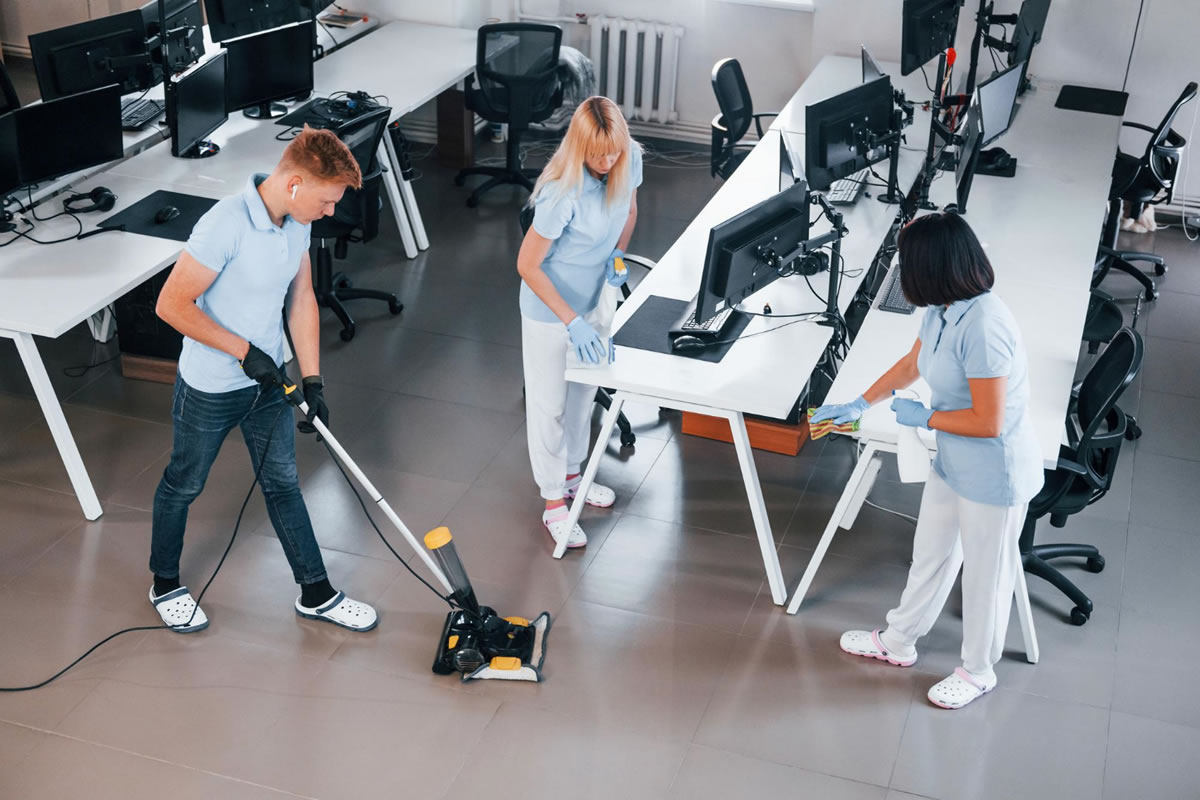 Leaving a fantastic first impression on possible employees and consumers is critical for growing your company. Likewise, your business's image is essential for recruiting and keeping a solid client base. There are a combination of ways to boost your firm's image. Our experts on office cleaning in Los Angeles offer the following things you can do to leave possible customers and workers with the most pleasing first impression and enhance the overall appearance of your firm. P...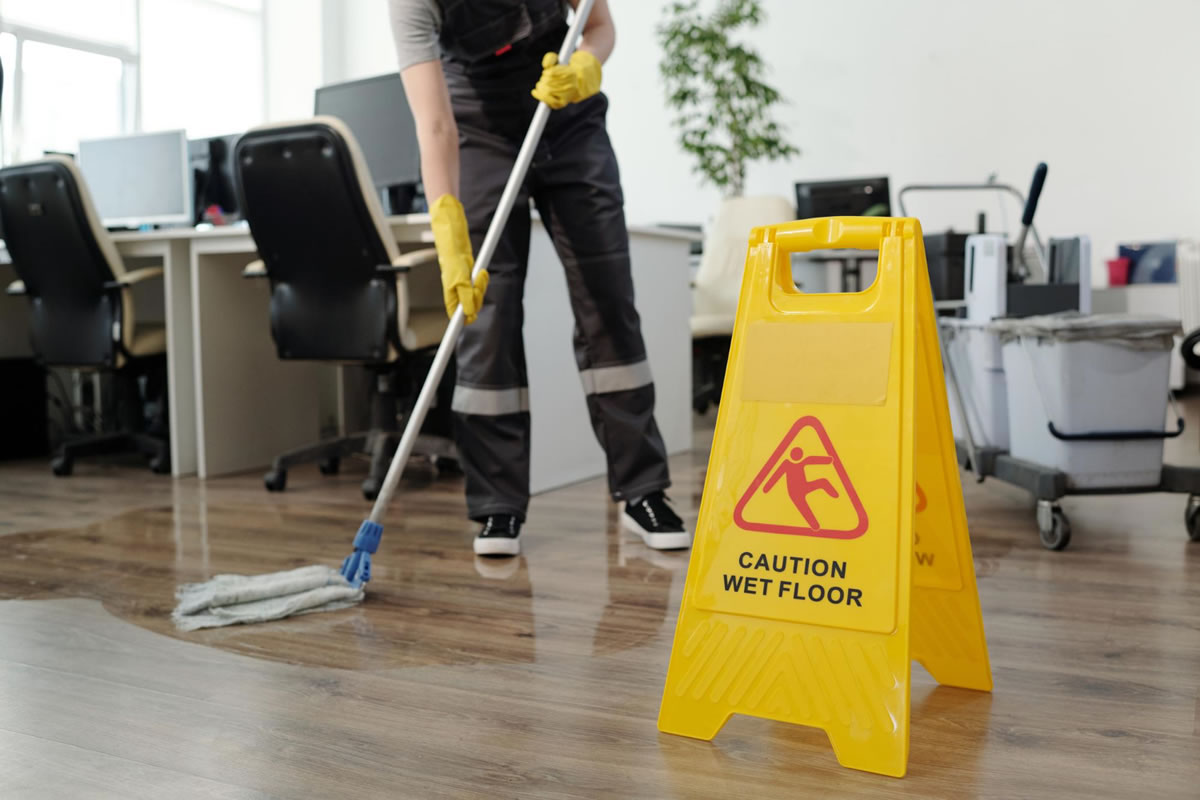 It is unlikely that you have the time to scrub away the filth and grime that assembles up in your building. Your work hours are limited to more critical duties, so you need to devote your focus elsewhere. The query you face is whether to employ a janitorial service in Los Angeles or hire a janitor on the business payroll. Both alternatives have benefits and disadvantages, and every company is different. The following post will teach you more about the distinctions between hiring a professiona...
Every company should have a set of cleaning criteria that they work to maintain daily. These standards include sweeping floors, removing trash, cleaning bathrooms, etc. When people in the industry talk about deep cleaning, they're referring to disinfecting and cleansing on a much deeper status. Deep cleaning often incorporates cleaning areas businesses did not generally clean regularly in the pre-Covid years. For instance, many firms do not think about cleaning and disinfecting items like...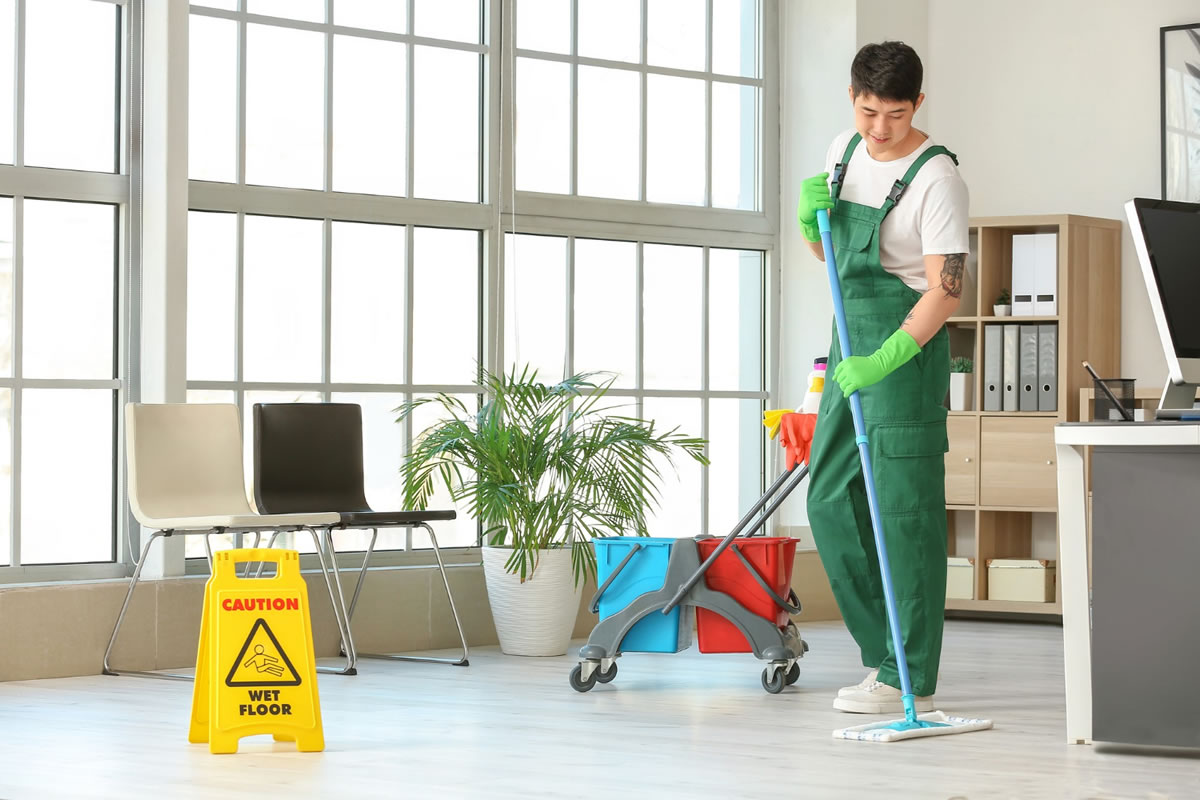 Preserving a clean and healthy atmosphere for your customers, employees, and residents requires choosing the best cleaning service provider in your area. Choosing a janitorial service for commercial cleaning can be a true challenge for facility owners with such a competitive marketplace. However, selecting the right services does not mean you must go with the first group you encounter. Our experts on office cleaning in Commerce, CA, offer these things worth consideration when employing a prof...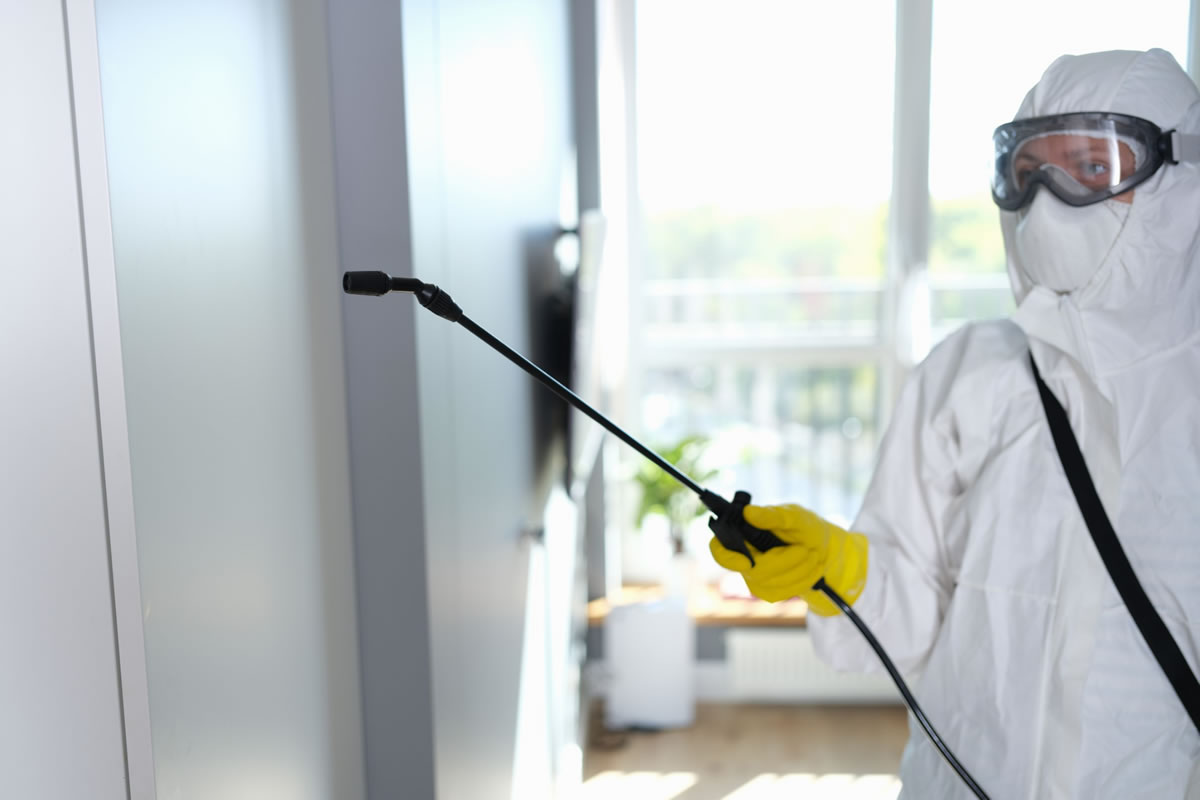 Flu season will be here before you know it, so it's time to prepare to strictly clean professional and common spaces to combat the spread of the flu. Destroying the influenza virus demands a customized method for different areas, leaning on their standard touch points and trafficked locations. Keeping shared areas sanitized during peak flu season is vital as potentially lethal flu viruses can survive on surfaces for a whole day—more than enough time to transform an office ...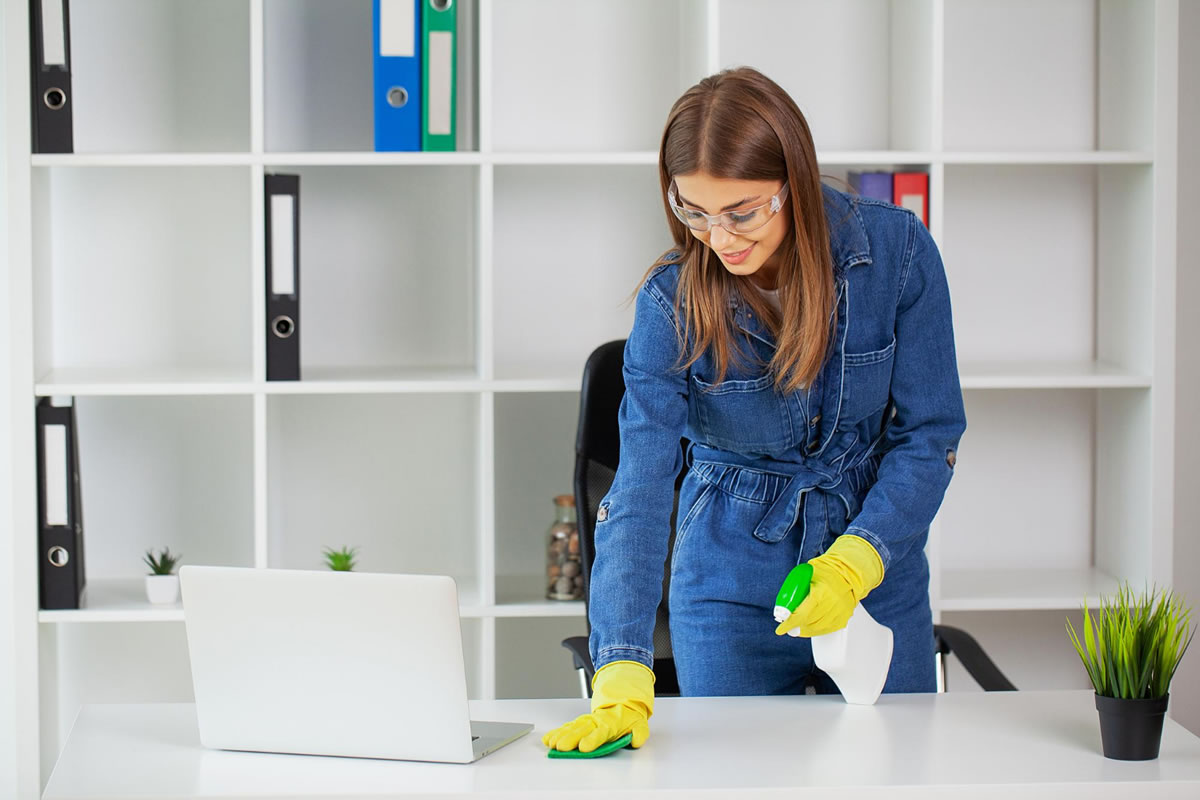 Break rooms, common rooms, kitchens, whatever your organization calls them, the purpose is the same: to deliver shared spaces for workers to rest, dine, and decompress from the pressures of a day on the job. All break rooms, regardless of the institution or the workers that occupy them, have one thing in common: they're the most commonly utilized and occupied rooms in a workplace. One space constantly cohabited by many people assures one thing: germs, and tons of them. During co...
The demand for a clean and safe office or workplace is more critical than ever, especially once the flu and cold season starts to rear its congested head. Unfortunately, while some companies rely on the services delivered by independent janitorial services, they often lack standardized cleaning methods, procedures, and follow-through that can make your office a hot spot for resilient germs that impact staff and clients. If an independent cleaning service isn't entirely cutting it, it'...
Just because an office appears clean doesn't mean it is. When it comes to practical and efficient office cleaning in Los Angeles, there are a few industry best practices that you should follow daily to ensure that cleaning is executed to the highest industry and regulatory norms. Public health professionals define cleaning in three levels: Sterile: This indicates that the environment is 100% free of contamination. This level is extremely challenging to accomplish and r...
Every company or organization wants its office to look, smell, and feel clean. For some, this correlates to having clean floors, dusted surfaces, and immaculate bathrooms — which are all ideal features for a good-looking office setting. However, high-quality office cleaning expands beyond these kinds of surface-level perceptions. Green cleaning is something that will positively influence not only the impression of your office but your workers and organization in a combination of other w...
Whether you manage a small office or a big office or run a facility that rents space to dozens of businesses, it's vital to ensure that the individuals working within your area are doing so in a healthy office setting. When employees work in an unhealthy atmosphere, some will use sick time and remain home, but others show up to work and are ineffective due to their condition, which they can distribute to others. Either way, employee absenteeism and coming to work ill can adversely impact ...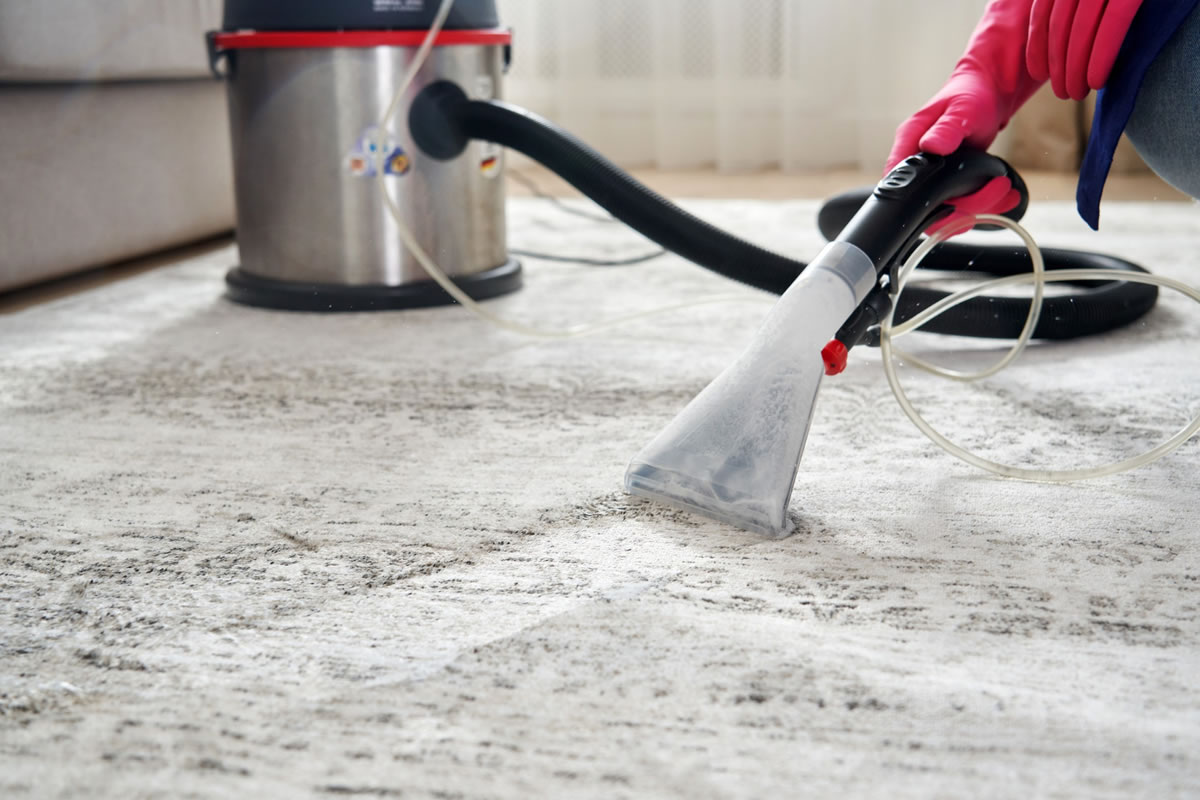 Facility executives relying only on in-house crews understand that there are moments when their team's resources are restricted and that they can't tolerate the sheer size or number of tasks that may arise throughout the week. For leaders who don't have in-house crews, it also means that critical facility maintenance tasks that could avert costly repairs may fall by the wayside and fail to be completed, leading to significant expenses down the line. This suggests you may find your...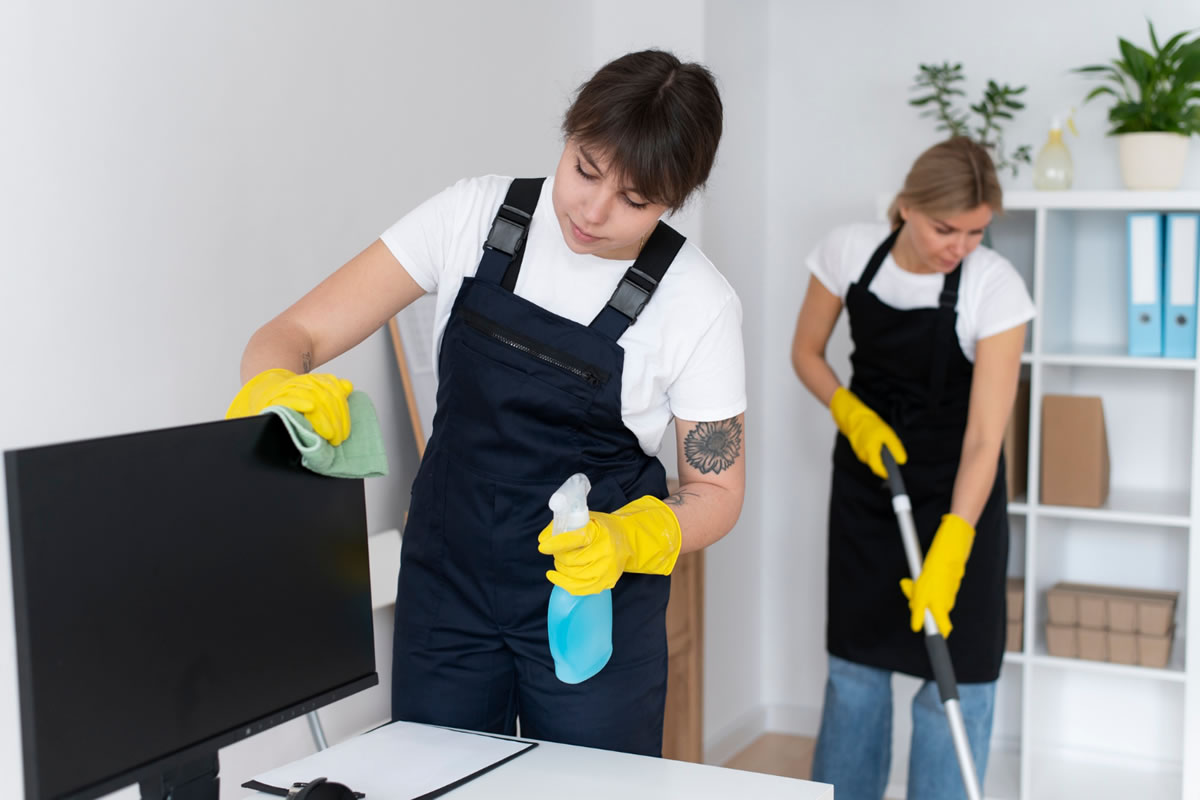 According to a recent study by Mercer, Half of your employees would appreciate seeing a greater focus on well-being (physical, psychological, and economic). Still, only 14% of employers list health & well-being as a top priority for their company. One of the ways that institutions can focus on improving employee well-being is by developing a healthy work environment that places their health first. Whether an employer or a building manager, you must furnish a safe and healthy wor...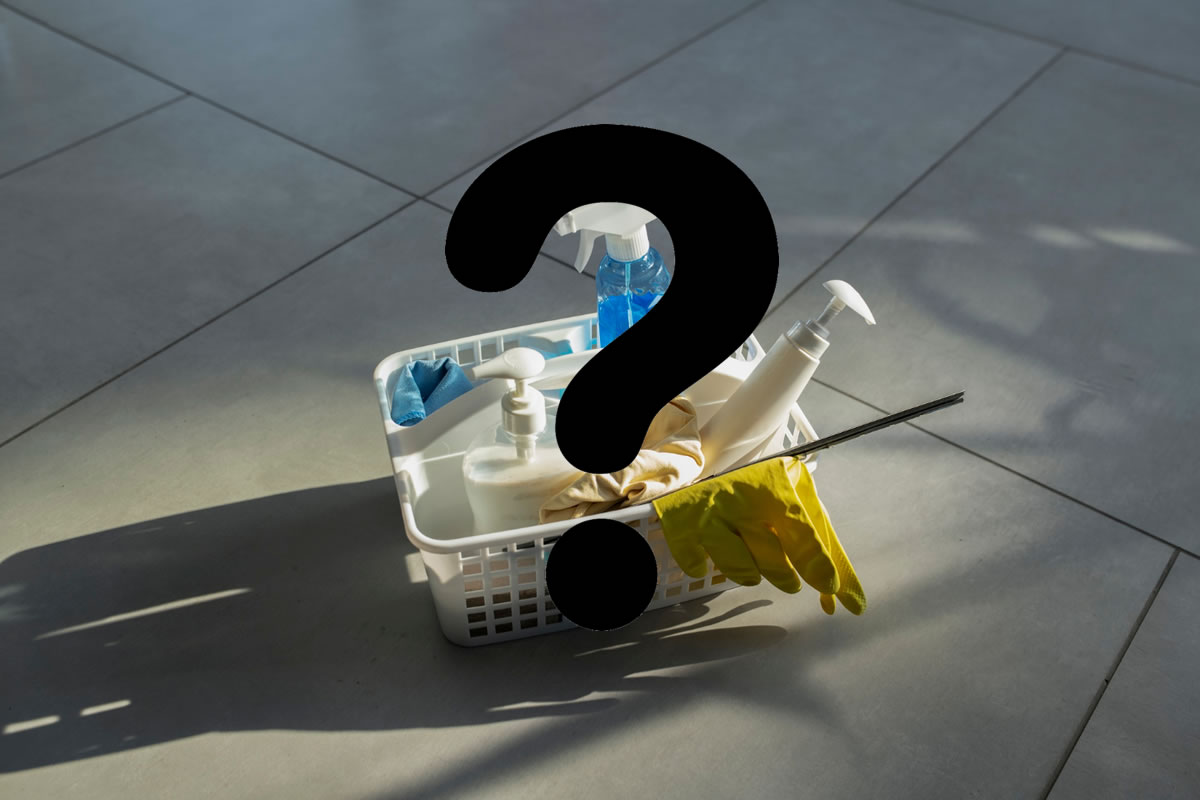 When looking for a professional janitorial service in Commerce, CA, knowing how to pick a commercial cleaning firm does not come naturally to most individuals. While some people are initially sure they know what they're looking for in a professional cleaning company, that certainty often wavers when they have to decide between multiple vendors who appear very similar. This is why it's essential to ask questions about everything varying from service cost and worker turnover rates to ho...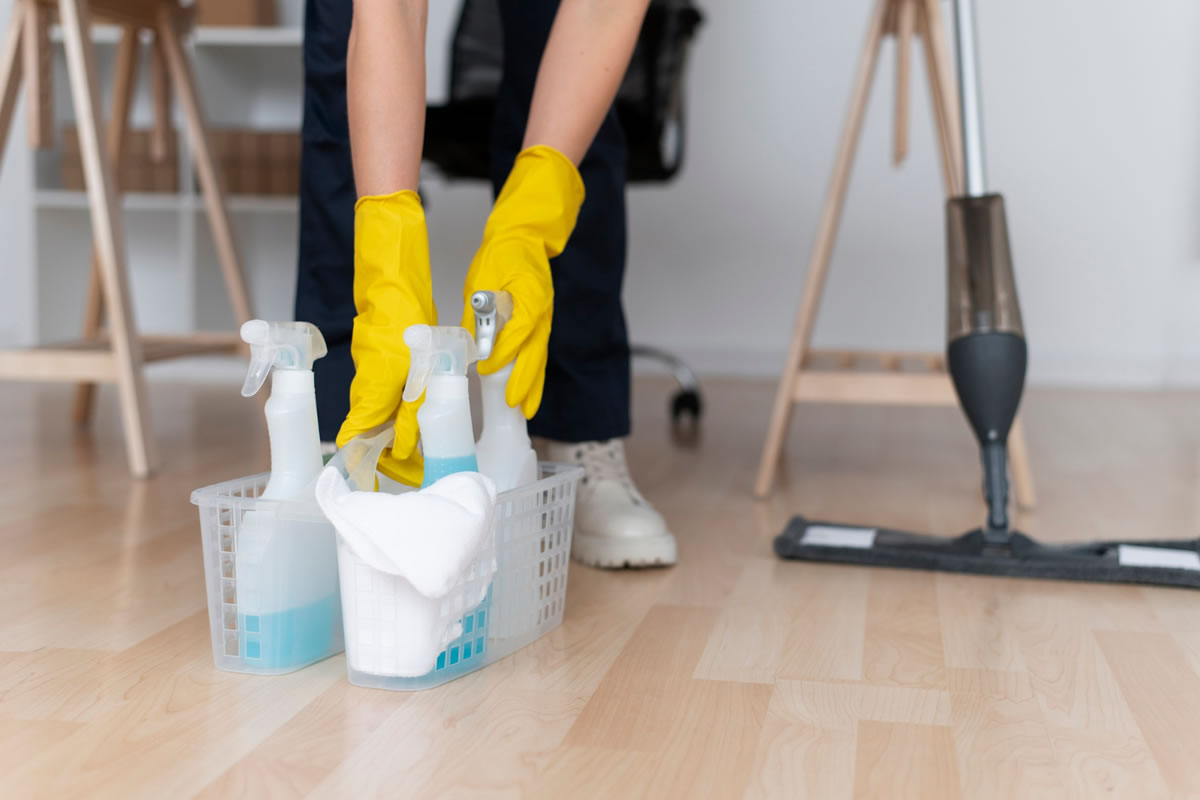 For decades, companies across the United States have outsourced their janitorial services to third-party service companies. But, what makes a company turn to this assistance when they can simply employ in-house staff to manage those tasks? There are many reasons for doing this. However, first and foremost, we should probably summarize exactly what janitorial services entail, as there is a distinction between general janitorial services and those offered by a professional full-servic...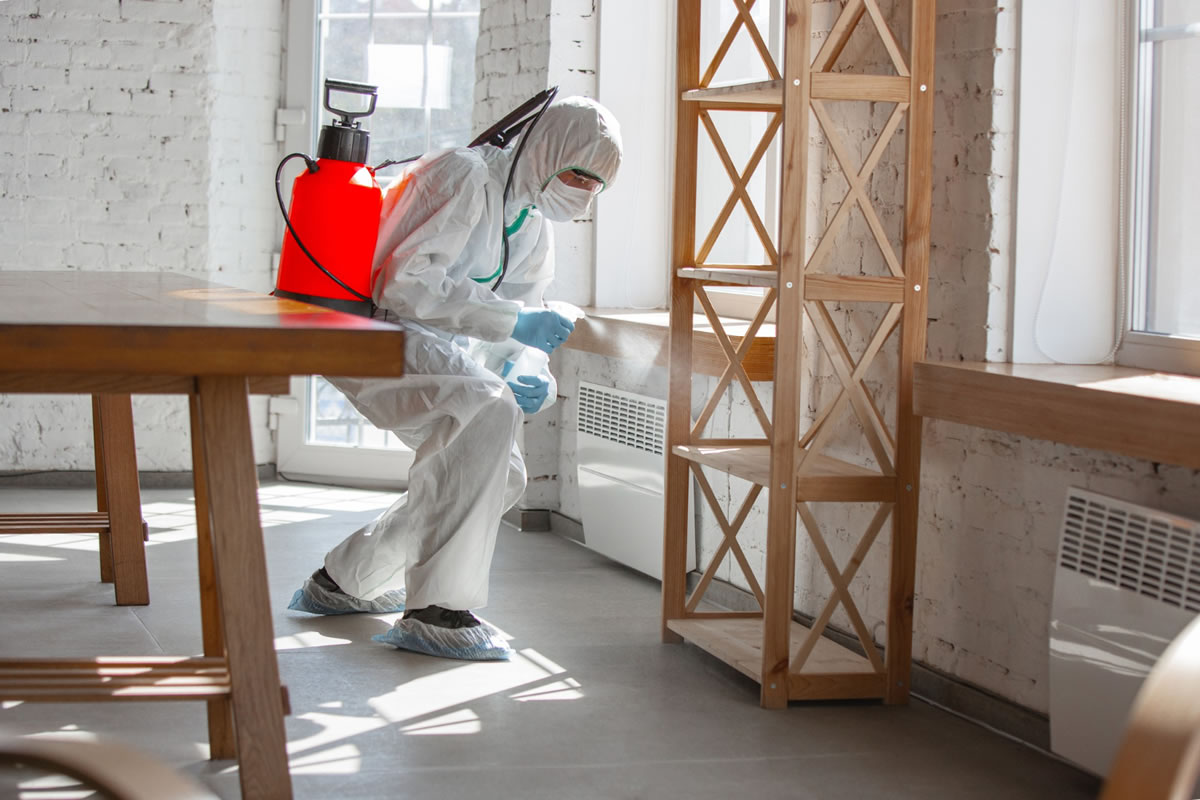 Every company needs a collection of cleaning benchmarks that they labor to maintain daily. These benchmarks include cleaning floors, disposing of trash, tending bathrooms, etc. When individuals in the industry talk about deep cleaning, they're referring to sanitizing and cleansing on a much more profound level. Deep cleaning usually includes areas that companies did not clean consistently in the pre-covid years. For instance, many businesses do not regard cleaning and sanitizing...
Maintaining a clean and beneficial atmosphere for your clients, workers, and residents requires selecting the most suitable janitorial service in your area. Appointing a janitorial service for commercial cleaning can be a real challenge for facility owners in such a competitive marketplace. Still, selecting the right assistance does not suggest going with the first company you discover. Our specialists on janitorial service in Commerce, CA, suggest these factors are worth consideration when h...
Most people take for granted how shiny and clean their office is after janitorial service in Los Angeles. So, here are some janitorial tips directly from industry experts: Manage your energy use It is easy to forget that everyone is responsible for sustainability in a busy office setting. Try using colored dots on your office equipment to let your janitorial service know which machines can be shut off after hours and which ones need to remain on at all times. Since your ...
Everyone wants to be fit and healthy in one way or another. No one goes through life wanting to lead an unhealthy life or be sick all the time. However, many of us struggle with maintaining good health. The reasons vary by individual, but it usually involves a lack of knowledge, time, or effort. In addition, most people have unrealistic expectations about what being healthy means. Optimal health is not about having the best hair, skin, or body. Instead, it is about living life to the fullest ...
It is your responsibility to provide a clean, secure, safe environment for your customers and staff when you own a business. Your team could be forced to work in an uncomfortable environment if you fail to do so. You may also risk losing customers. A great way to avoid this is to find an affordable and effective cleaning service. As a manager or business owner, you probably do not have the time or energy at the end of the day to clean the office yourself, and nobody wants to come in...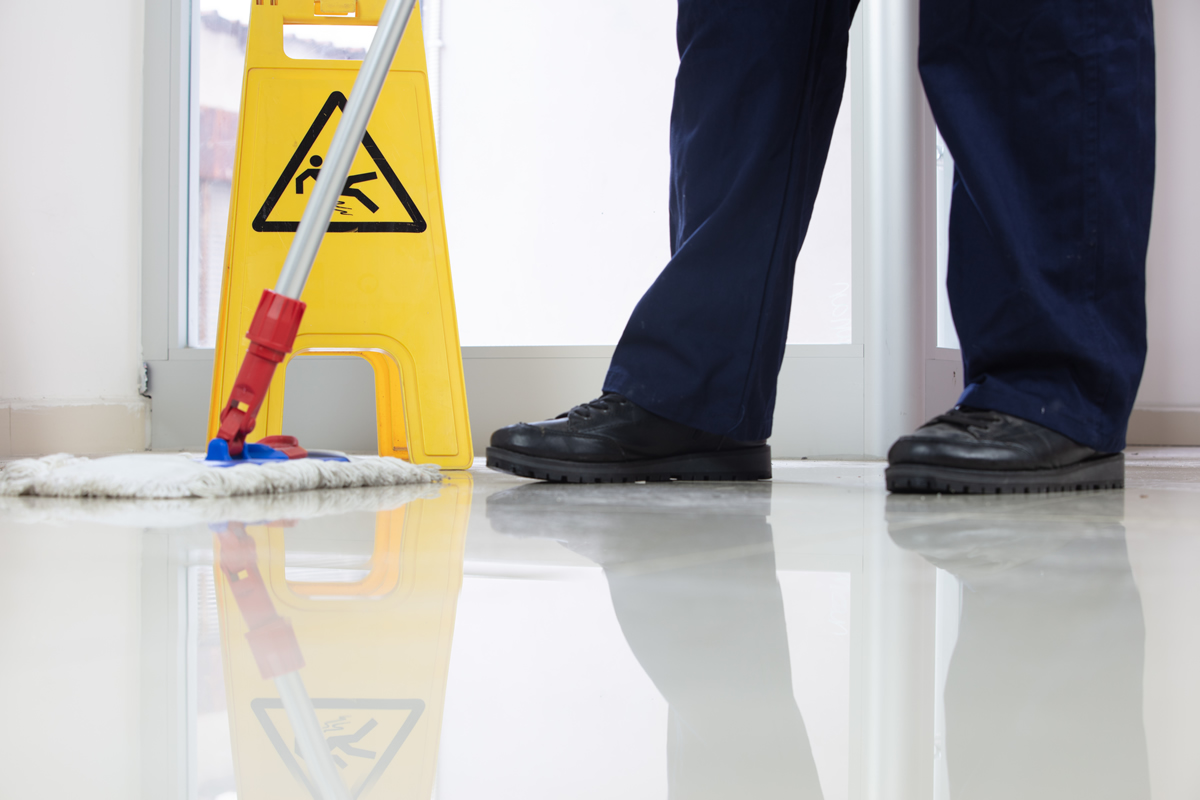 Janitorial work is meaningful, not menial. Unfortunately, not all businesses can spare employees to handle deeper cleanup tasks during the workweek. There is usually only enough time in the workweek to take care of assigned tasks. However, keeping your business clean can benefit you in many ways. Our experts explain the following benefits of hiring a janitorial service to care for some or all of your business cleaning needs. Peace of mind Studies show that people are inf...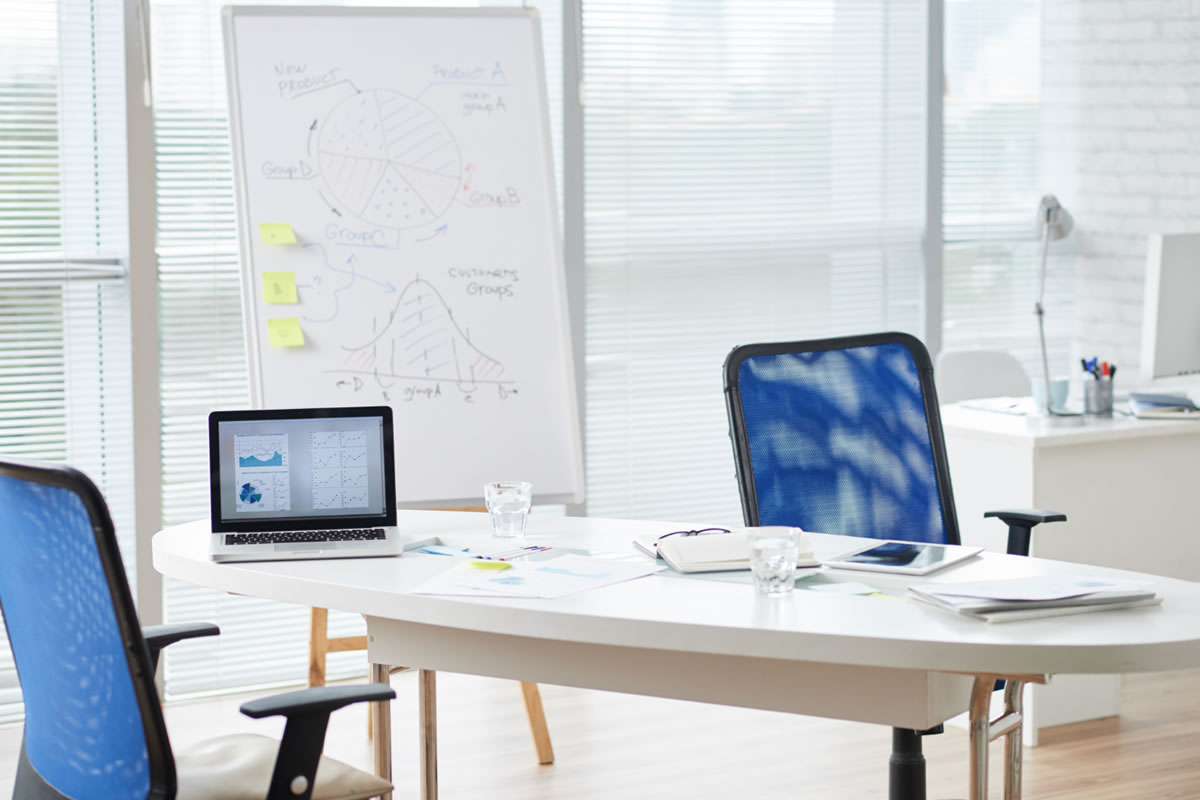 In workplaces, office hygiene is a common topic of discussion, and it is becoming more common to discuss office cleaning procedures in the modern world. This is because it can be a source of heated arguments or constructive criticism. While there is no doubt that keeping your office space clean is essential for employees, it is also vital for the health and safety of any visitors to your office. Our experts on janitorial service in Los Angeles offer the following reasons you should always str...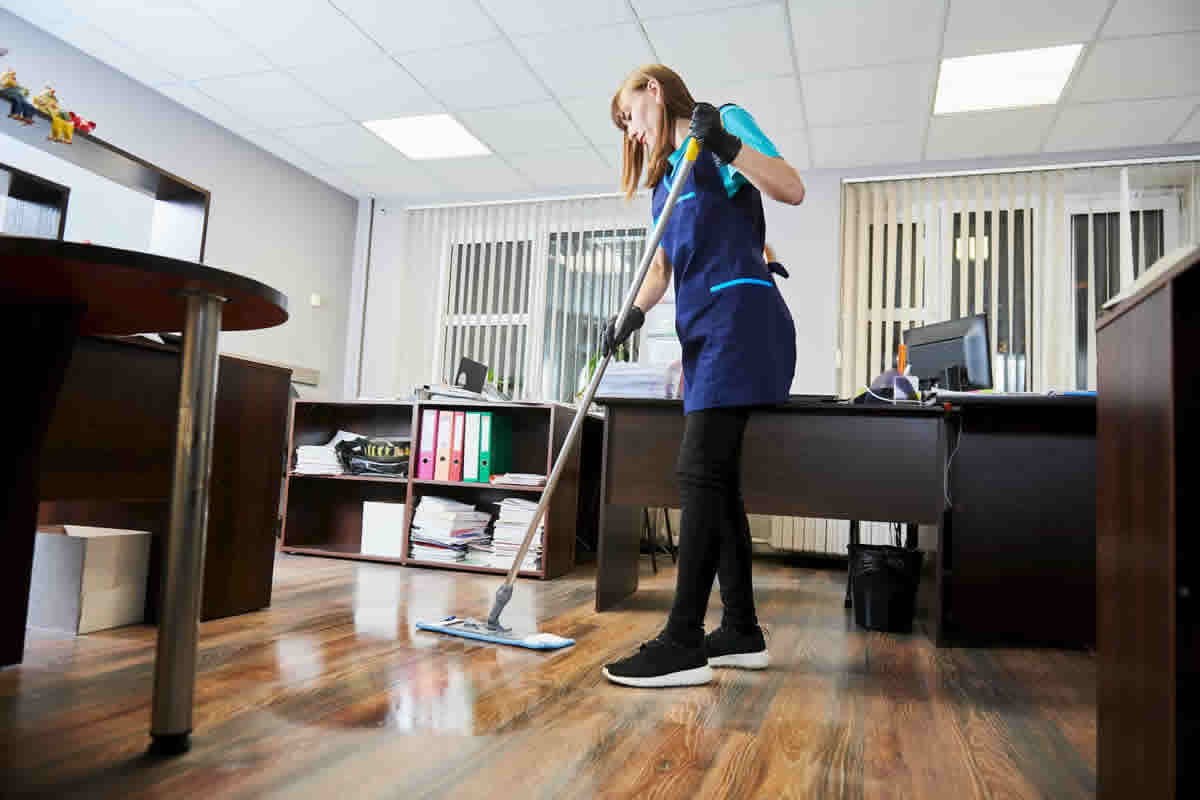 Most offices are fast-paced, busy places. Yet, with all the chaos and day-to-day activities, many businesses overlook the importance of office deep cleaning. Simple routine cleaning of workspaces is not enough for a busy office. Deep cleaning your business at least quarterly ensures the safety and health of your employees, clients, and visitors. In addition, because you spend a large amount of your time in your workplace, it should be a hygienic and clean place to maintain your health. ...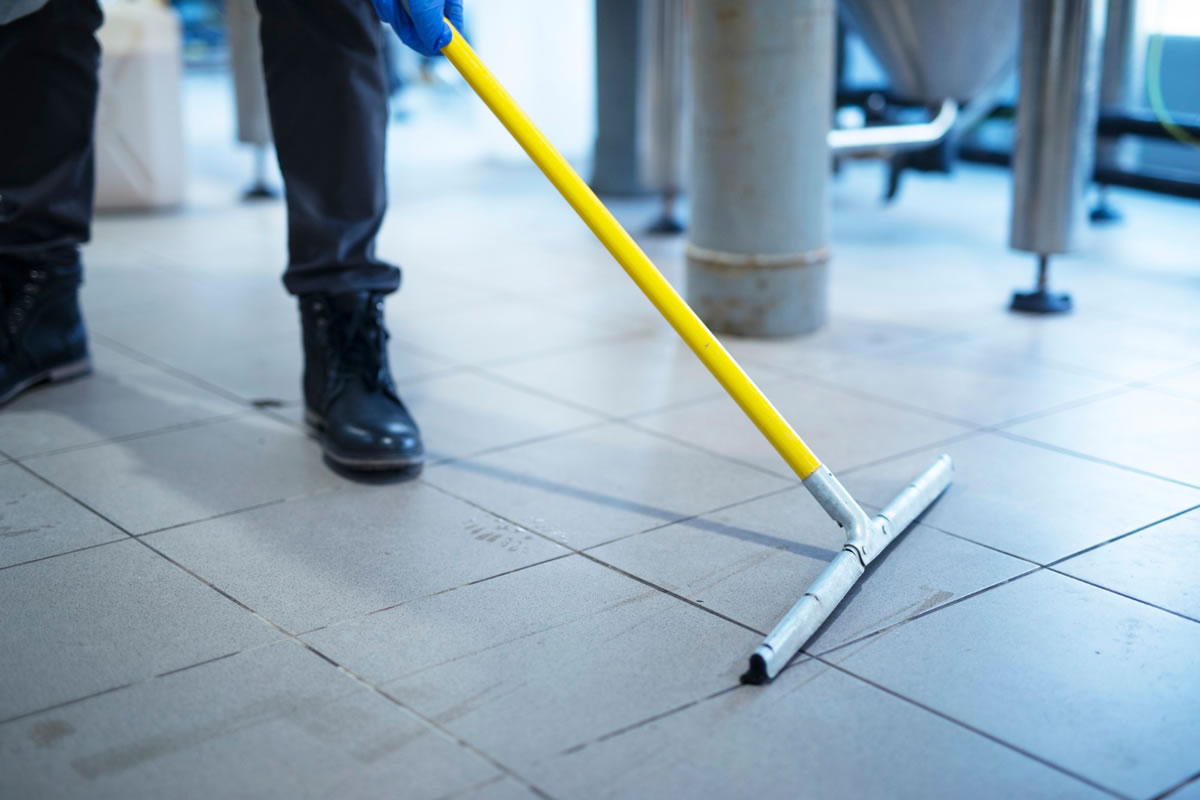 Commercial cleaning services provide a checklist of cleaning assistance for industrial and commercial facilities. Commercial cleaners service the following types of industrial and commercial premises with office cleaning in Los Angeles: Schools. High-rises. Government facilities. Shops. Function centers. Data centers Office buildings. Restaurants. Medical facilities. Showrooms....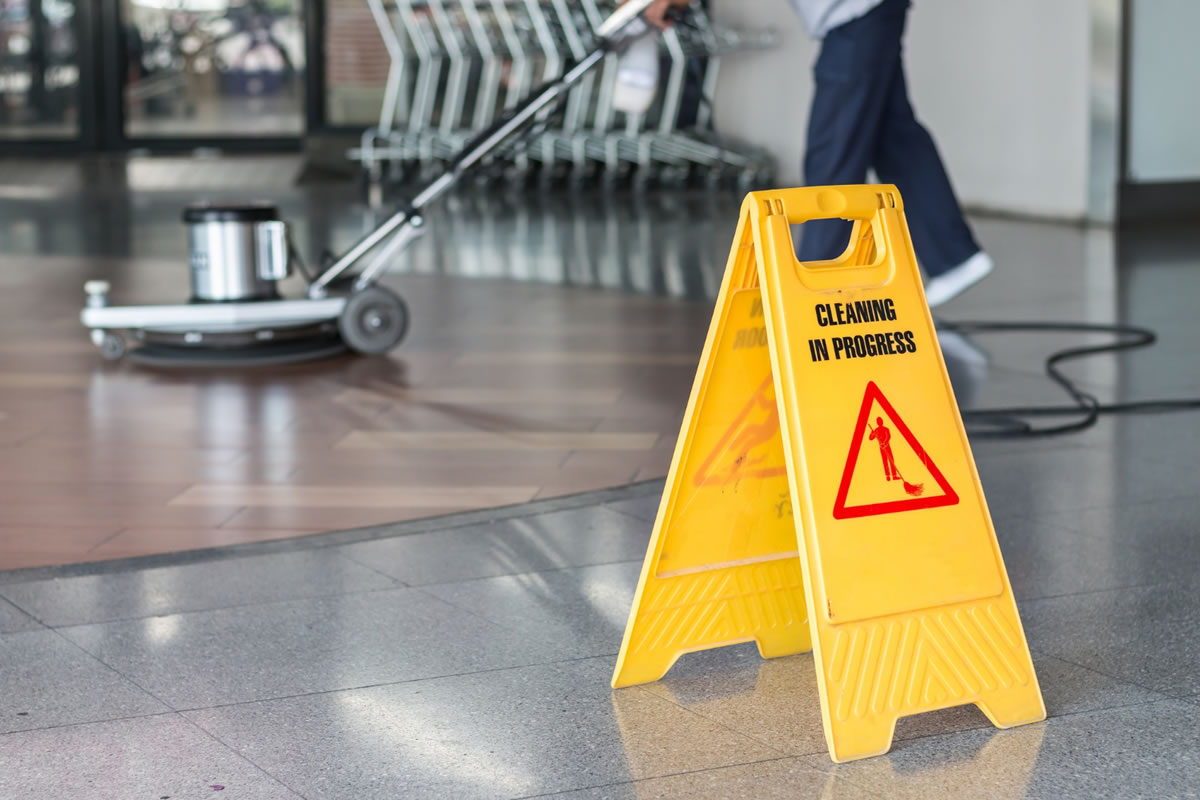 If you work in an office setting, you know how difficult it can be to maintain a clean and tidy workspace without professional assistance. As a result, office cleaning and sanitizing in Commerce, CA, has become very important with the rise of Covid-19, highlighting the importance of professional cleaning services. Our experts offer the following problems that hiring a professional cleaning company can help avoid. Choosing good cleaning products. Many people take a one-si...
Your business can significantly benefit from hiring a professional cleaning company. There are various reasons for hiring a professional cleaning service to clean your office building or retail space. Below our experts will cover a few reasons you should hire a janitorial service in Commerce, CA. Professionalism The most important reason to hire a cleaning service for your office space or business is that they are professionals. These professionals are trained in the mos...
As a facility manager or business owner, you are aware of what is at stake today when creating a healthy and safe environment for your customers and employees. It could be disastrous if anything goes wrong and a customer or employee becomes infected with covid-19. Therefore, it is vital to ensure that you are doing everything in your power to prevent the spread of covid-19. Above all else, you do not want your employees or customers to get sick with a potentially life-threatening illness....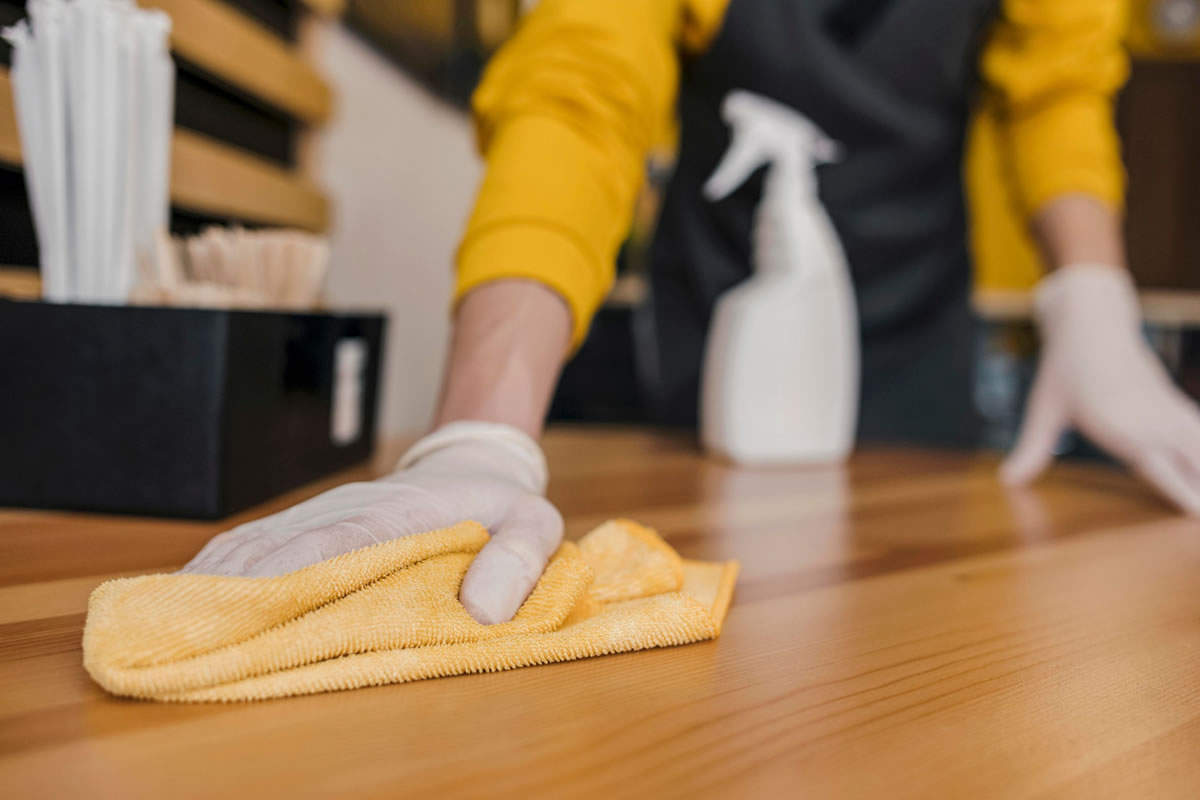 An office does not usually appear to be as dirty as it is, but an average office desk has more than 400 times the germs found on a toilet seat. Therefore, it is essential to do regular office cleaning and office deep cleans to manage the spread of germs. In most cases, deep cleaning an office isn't required weekly, but it needs to be done regularly to keep your office safe and presentable. Regular office cleaning helps the office be presentable for anyone who walks through the d...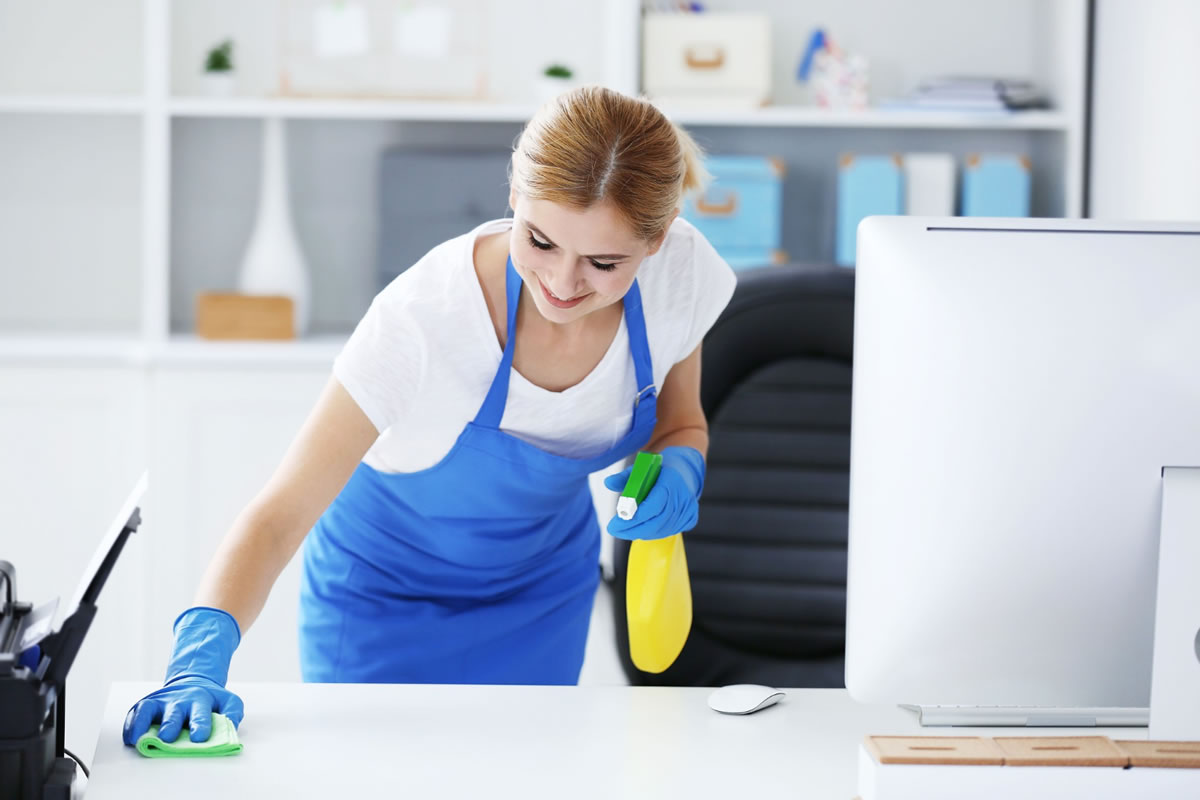 The majority of Americans spend a full 40 hours per week in the office setting. While every person has a particular type of office setting they are most productive in, a clean office seems to be a work-enhancing factor universally for an effective and healthy workspace. With so many people spending most waking hours in the office, specific jobs are worth contracting out so that your employees can do the jobs they were hired to do. For example, you would not ask your employees to fix...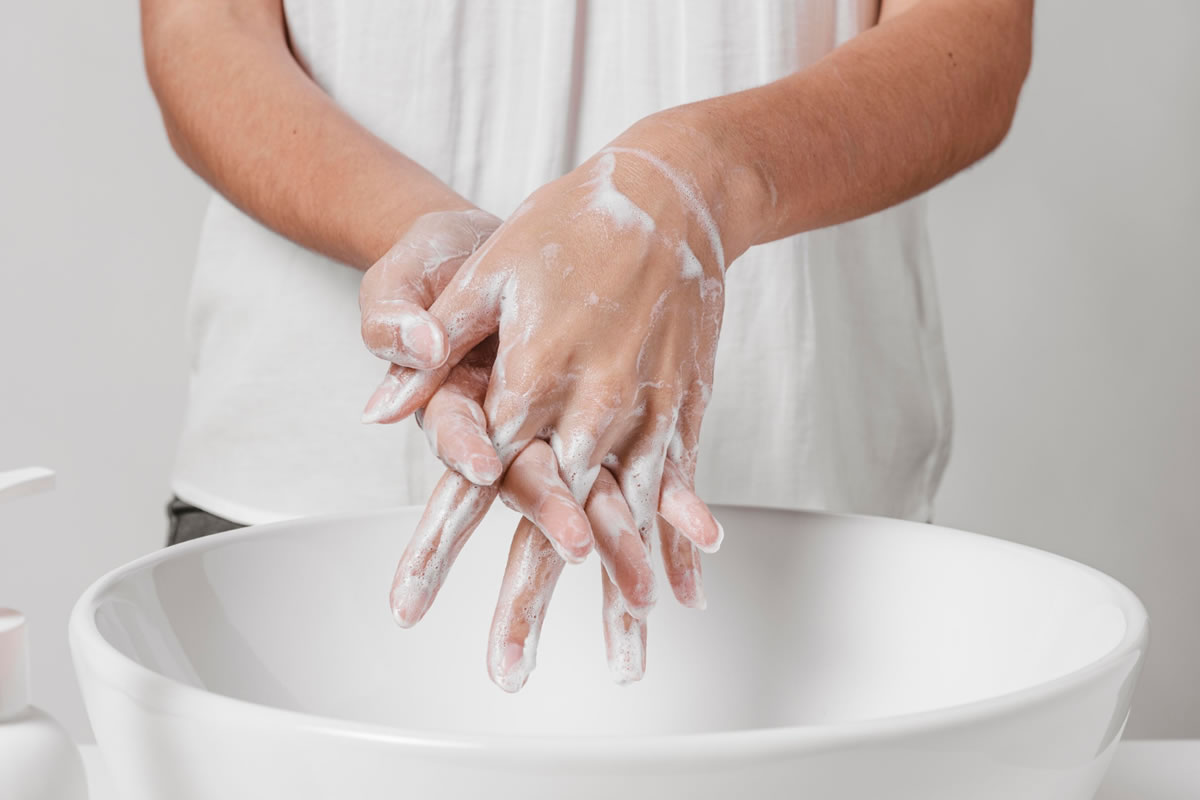 The winter months are around the corner, and this means one thing: cold and flu season is coming. During the months from November to March, infections are much more prevalent in our communities. The common cold and flu find their way into your homes, causing you to take sick days from work and keep your kids home from school. As a business, there are a few things that you can do to prevent the spread of infection in your office space. These are a few ways to stay...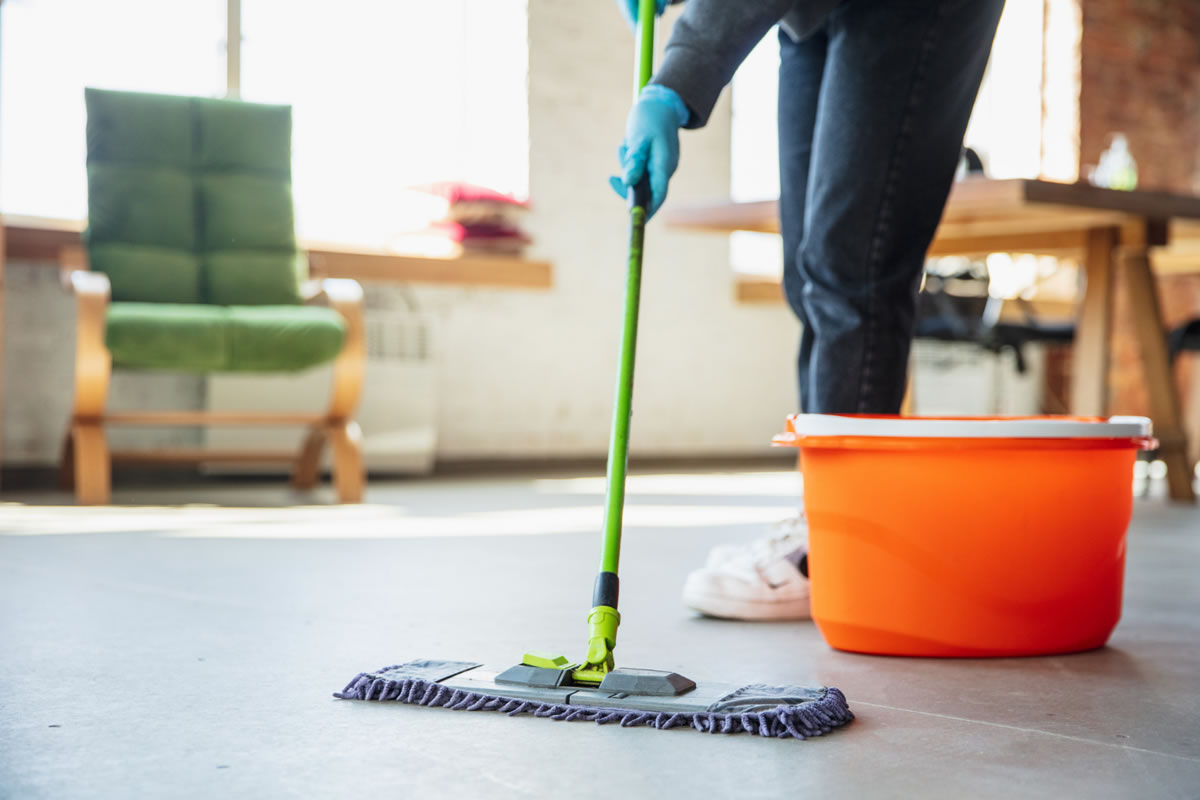 Do you notice that your office seems to get cluttered easily after a full week of busy tasks? Are you struggling to keep your restrooms clean on a daily basis? Organization problems can decrease office productivity, and cleaning issues can cause employee morale to drop and increase the amount of sickness that spreads through the office. By improving office cleaning in Commerce, CA, you can tackle all these issues. These are a few tips and tricks that will help yo...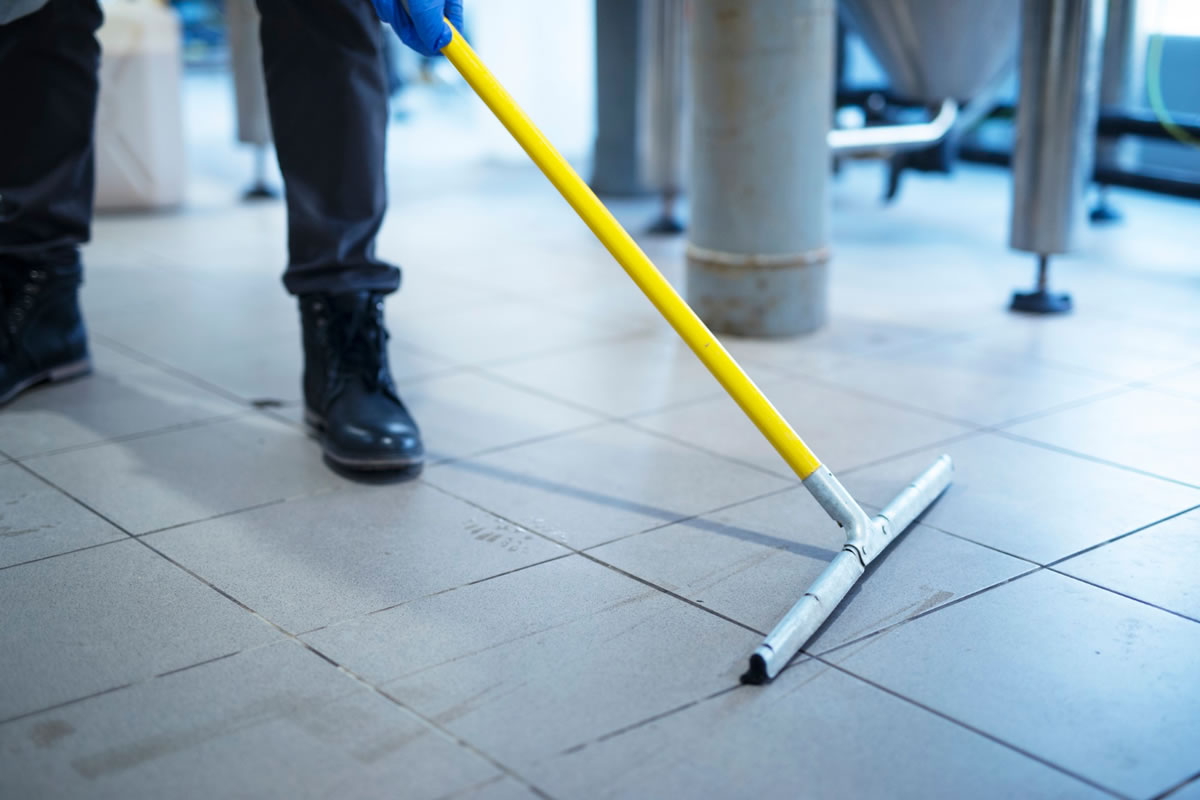 Are you looking to have a daily cleaning company take care of some of the care of your facility? Are you ready to bring on a janitorial service in Los Angeles to handle your cleaning? Professional cleaning companies offer many benefits to your business, such as improving the quality, cleanliness, health, and safety of your facility. Choosing the right cleaning company will require you to research and ask questions before hiring. These are a few important qualities to l...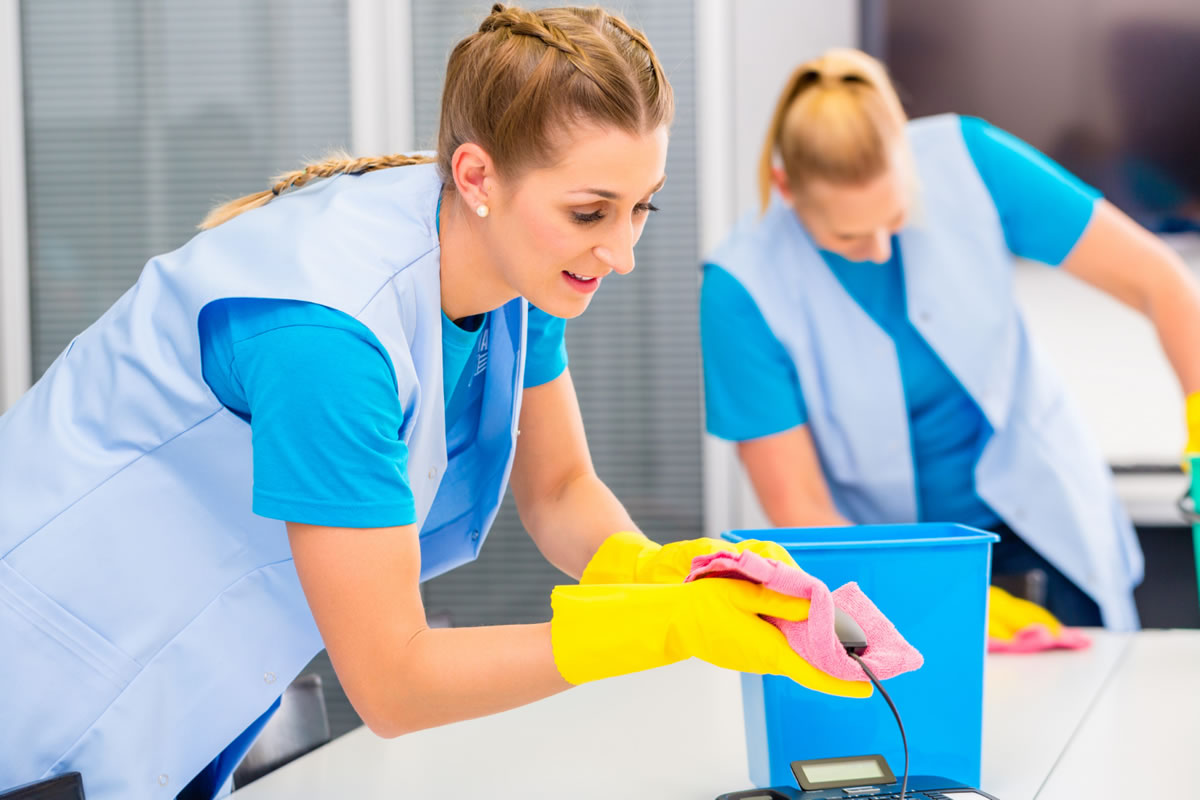 Are you looking for ways to boost employee morale during the continued pandemic? Do you want to improve the cleaning practices in your office to keep your employees safe at work? By taking the extra steps to increase your office cleaning in Commerce, CA, you show your employees that you value their commitment to working during these difficult times. These are a few reasons why you should consider hiring a professional cleaning company to sanitize, clean, and disinfect your o...
Do you hear your employees complaining about dirty bathrooms? Have you been hearing whispers about overflowing trash cans in the lobby? Keeping your office clean takes extra effort, reminders, and a strict cleaning regimen. Cleaning your office is an important task that should not be neglected, as it can lead to unsafe work conditions and leave a negative impression on anyone that comes through your doors. As a janitorial service in Orlando, we can help you avoid some ...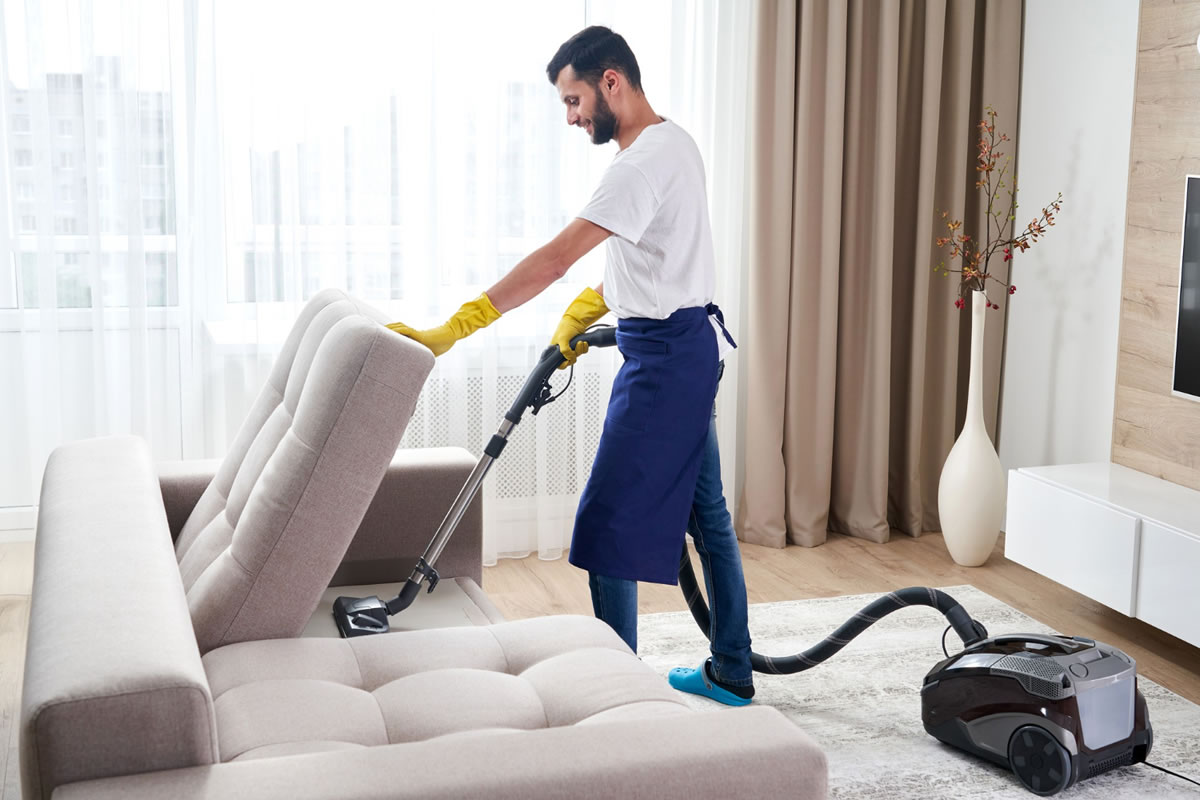 Are you tired of constantly having allergies that stir up after you clean? This may cause you to avoid, or dread, the process of cleaning, which can cause even more harm than good. Allergies can be annoying and constant, especially if you are allergic to fragrances, dust, or other elements that you stir up in your house when you are cleaning. As a professional company that performs office cleaning in Commerce, CA, we have a few recommendations to help you. These ...
Did you know that a clean workspace also leads to a productive workspace? By taking the time to sanitize, dust, and remove litter from your office space, you will be able to encourage more productive and attention to tasks. This is one of the main reasons why every office or business should hire the professionals for office cleaning in Los Angeles. When you trust the experts, you know that your jobs are getting done right each time. Remove Odors ...
Do you worry that your office is not being kept clean on a routine basis? Are you expecting employees to uphold the increase in cleaning jobs in the workplace? With the lingering pandemic and people returning to their normal lives once again, you need to be extra cautious of the cleaning and safety of your office building. By trusting our professionals in office cleaning in Commerce, CA, you will be able to keep your building clean, sanitized, and disinfected each day. ...
Whether you own a large office building or operate a school, daycare, or shopping mall, you have many cleaning responsibilities as a business manager. Those who operate large facilities oversee taking care of everything from paying the bills to maintaining the property and building. By allocating some of these jobs to the professionals in office cleaning in Los Angeles, you not only save time, but you save yourself from making costly mistakes. These are some of the most comm...
Are you looking for ways to show your customers that you value their business? Do you want to reduce any chances of accidents on your property? By hiring a janitorial service in Commerce, CA, you can keep your business, office, and facility clean and attractive to show your customers that you value their business. These are just a few of the many reasons why you should consider hiring professional cleaners to keep your business clean, polished, and safe. Kee...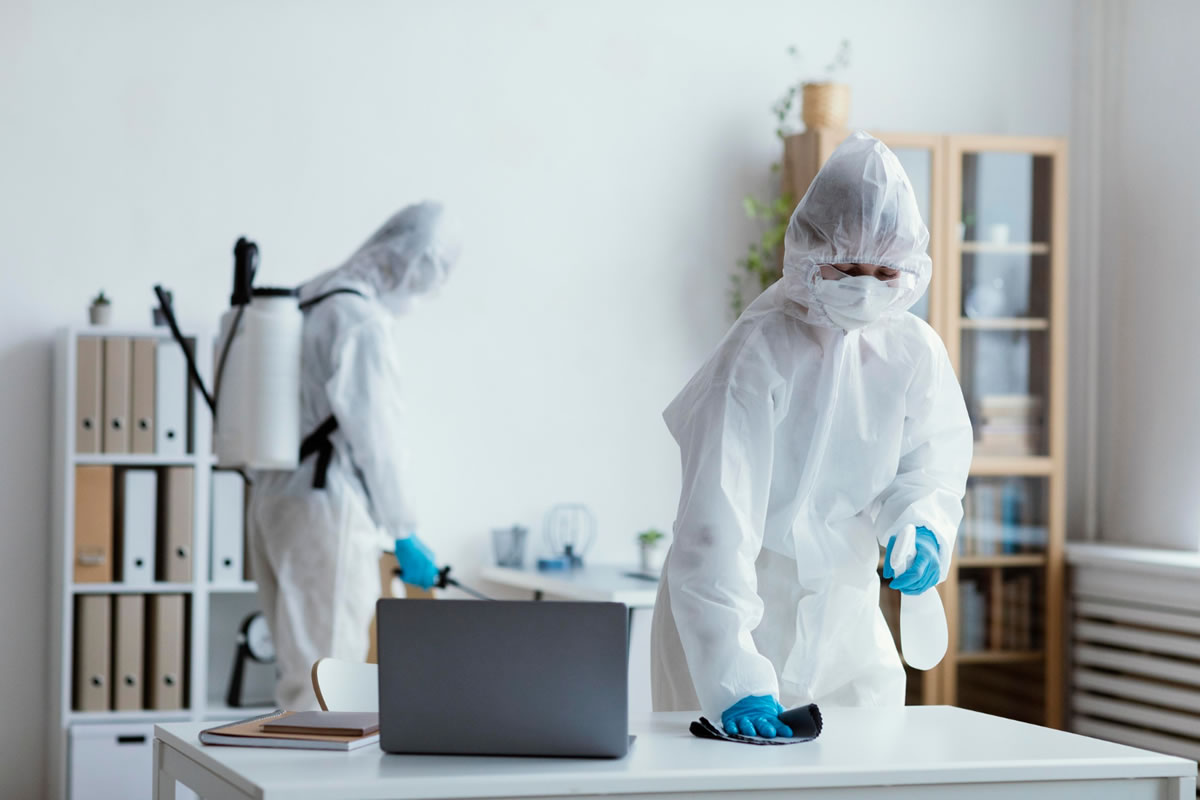 Are you operating a business that has many employees working in a communal workspace? Do you rent a department in a larger shared office space that sees many visitors and welcomes many people throughout the day? When you are working in a large building with many other companies, you need to stay on top of the cleaning responsibilities in order to prevent outbreak of disease and to promote overall employee morale. As a janitorial service in Los Angeles, we help with everythin...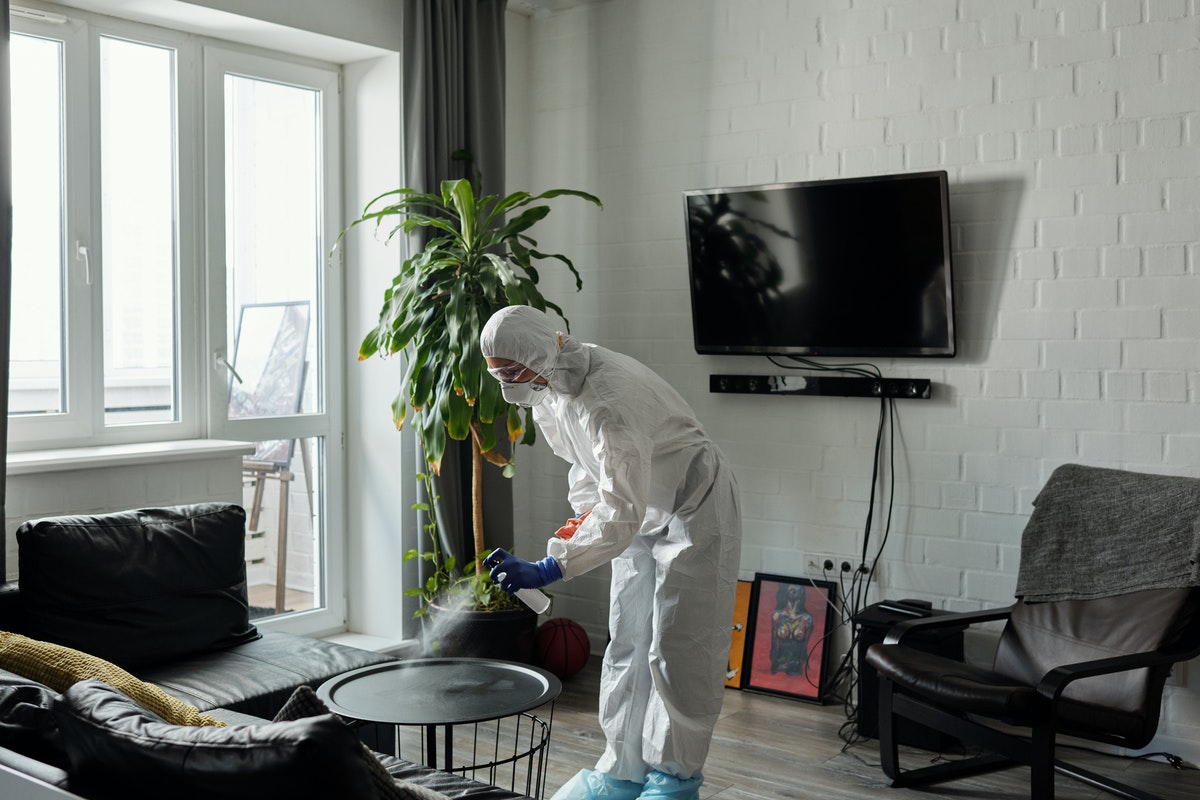 Are you concerned about the state of your office or retail location? Do you need to have daily cleaning professionals taking care of some of the responsibilities that are being overlooked by your staff? When you hire a janitorial service in Commerce, CA, you can keep your business operations running smoothly without having to worry about ensuring that the cleaning is also being done. Our professionals can take care of everything from trash removal to bathroom sanitization to...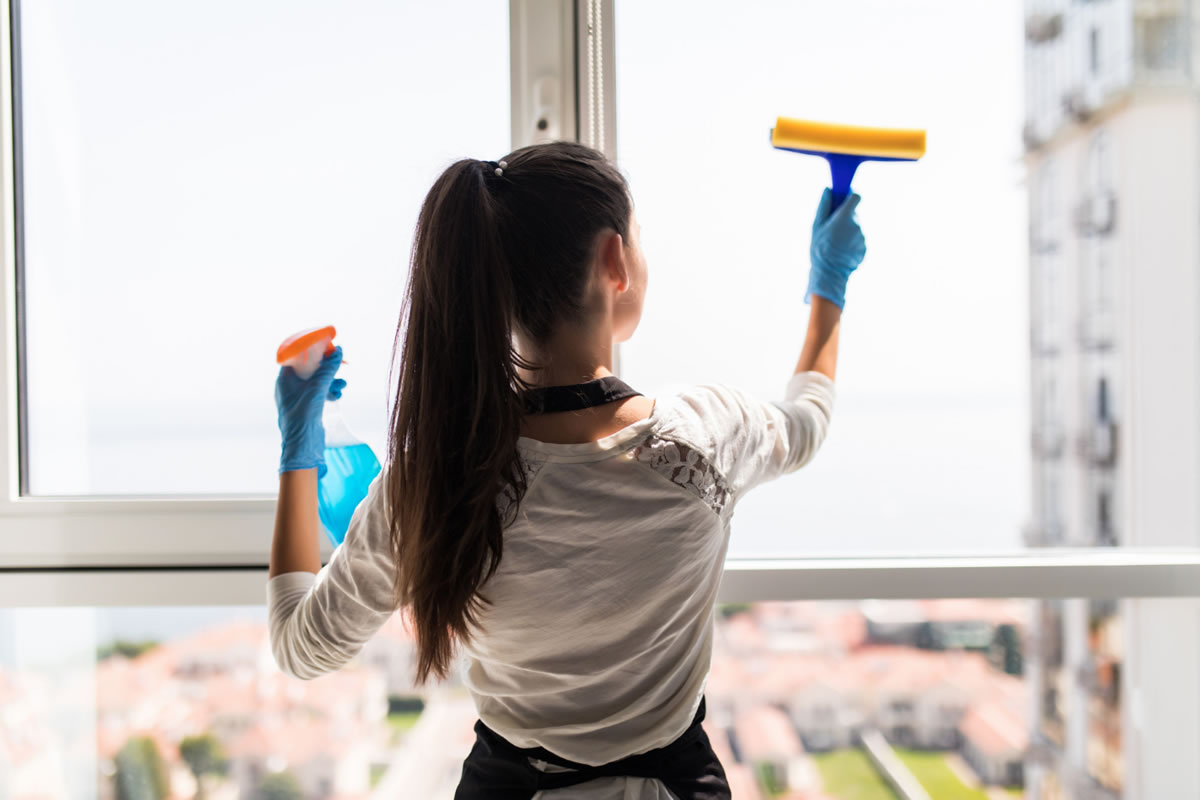 Are you concerned that your office space isn't being fully disinfected, sanitized, or deep cleaned on a daily basis? Do you want to ensure that your work space offers employees and clients a safe and healthy environment each day? Office cleaning in Commerce, CA is more important now than ever before. With people returning back to work in their office spaces, cleaning procedures have enhanced to show our employees and clients that we value their hard work by taking care o...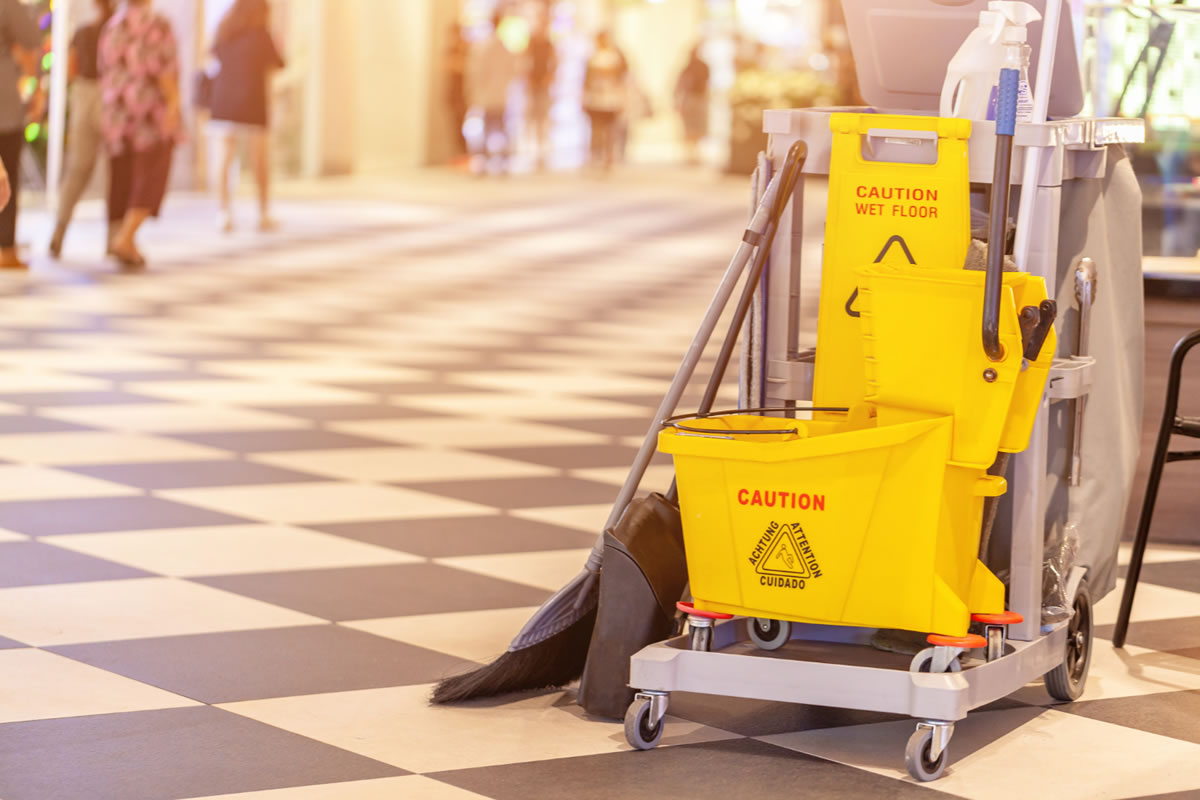 Are you concerned with the cleanliness and sanitizing practices at your retail center? Do you have a thorough cleaning plan to keep your guests safe when they are shopping at your mall? Sure, you can hire employees and train them proper cleaning habits. You can easily pay someone minimum wage to cover the basic sweeping and mopping of your facility. However, you have to ask yourself, is that really the best for business? Yeah, that employee may be reliable and responsible, b...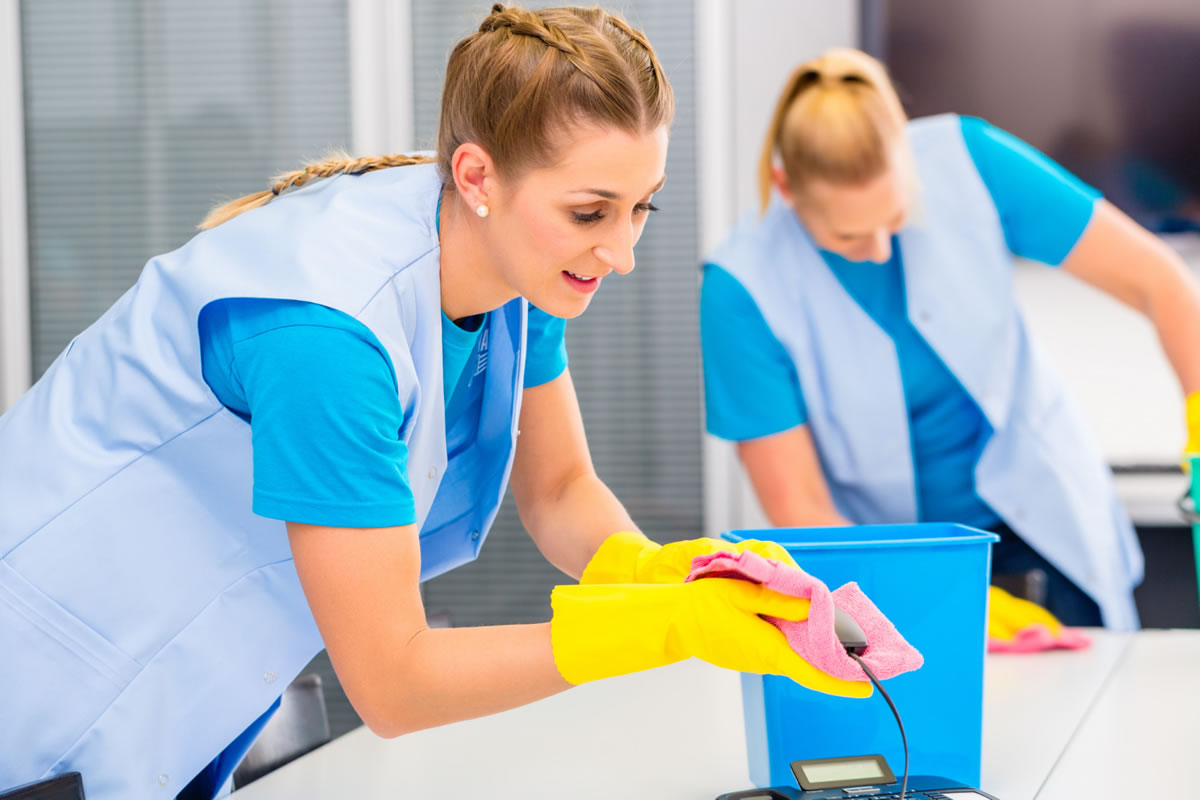 Do you often feel stressed out or overwhelmed when you see clutter, dirt, or blemishes at work? Many studies suggest that a clean and tidy workspace and work environment actually breeds a more successful and productive work day. To encourage productivity in your office or facility, you may actually find that investing in a quality professional cleaning company specializing in deep cleaning in Los Angeles is worthwhile. While a clean office space can boost company morale, it ...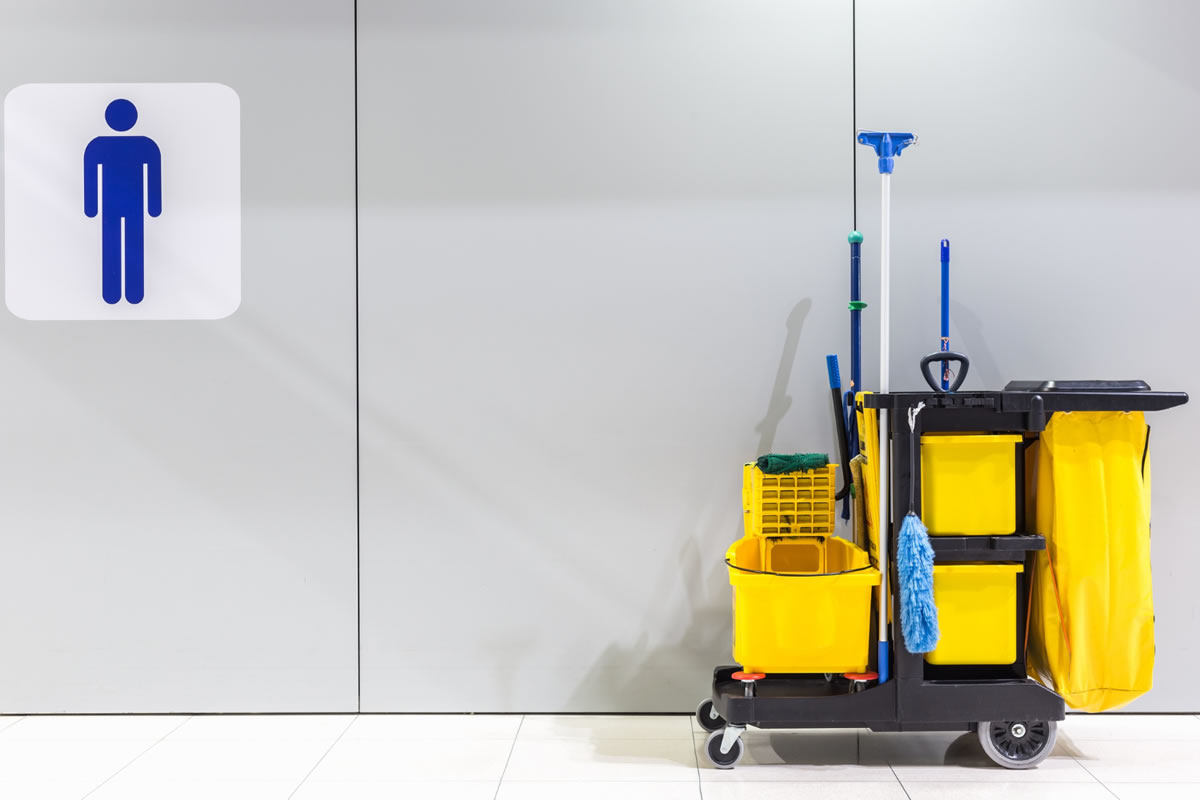 Schools are places for young kids to thrive, develop, and learn. However, they are also placed where many students gather, which means that they are vulnerable to many different illnesses and germs that can be easily spread from person-to-person. If you own or operate a school facility, you may find yourself constantly wondering how to stay on top of your cleaning procedures and practices. When you trust the professional cleaners who offer a quality janitorial service in Com...
Are you concerned with the spread of germs in your office building or school? When many people work together in a confined space, the threat of illness is much higher. With the continued pandemic coupled with flu season, now is the right time to enhance your preventative methods to keep everyone safe and healthy. From hiring a regular service for office cleaning in Commerce, CA to educating your staff and customers on proper hygiene practices, there are a few steps that you ...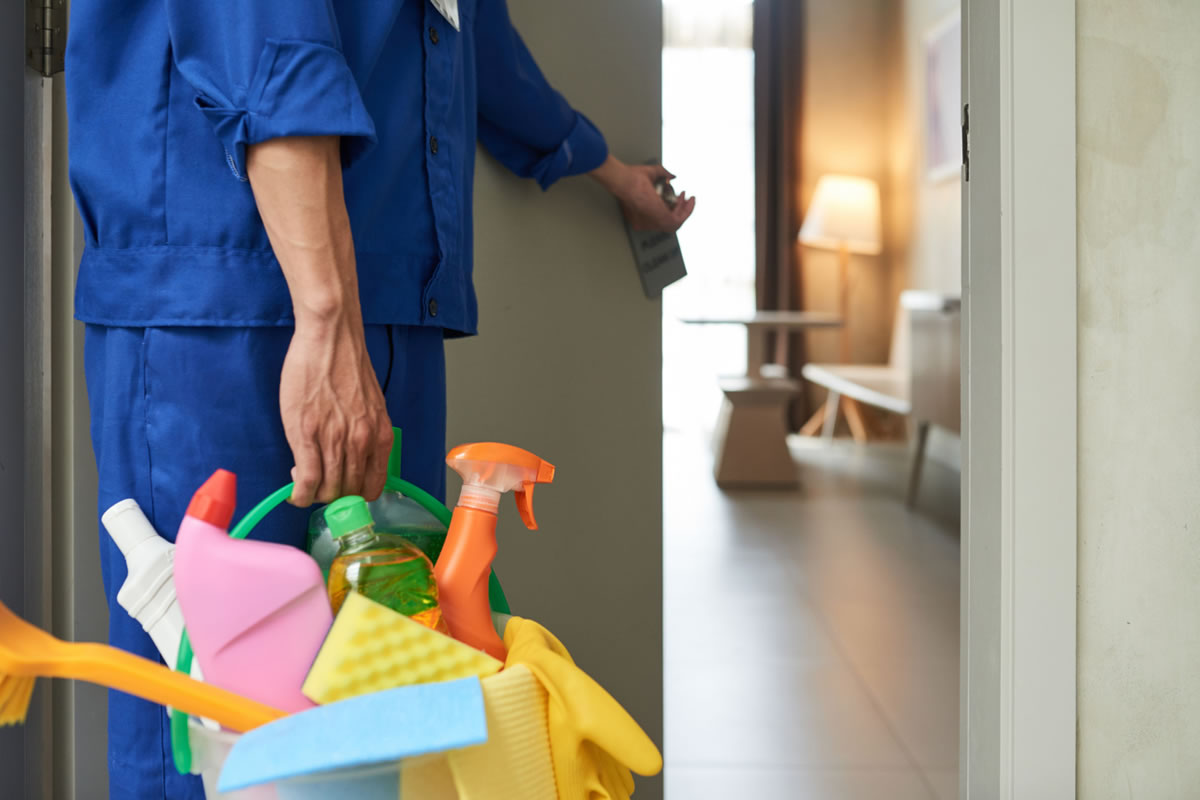 Are you looking to increase the cleaning for your business or commercial property? Do you operate an office building, apartment complex, or retail location that requires daily cleaning? When it comes to keeping your business clean, it can require much time and resources to coordinate, manage, and complete these tasks. As a property manager, you already have plenty on your plate. There are a few great reasons why you should hire a janitorial service in Los Angeles to ta...
Have you ever wondered how having a clean home or a clean workspace can improve your overall health? From getting better sleep to decreasing the amount of sick days you need to take, there are countless benefits for both employers and employees. When you keep our schools, offices, community, and homes clean, we prioritize our health. As one of the top companies for office cleaning in Los Angeles, we believe in the power of a clean space. There are some major heal...
Does your cleaning company come in to clean after hours? Are you wondering whether the cleaning company you've hired is doing their job? When you aren't actually present to watch your cleaning company do the cleaning that you've hired them for, you may want to do a few other things to make sure that they are doing their job. As a company that provides many services, including floor care, bathroom cleaning, janitorial services, and sanitizing in Commerce, CA, we p...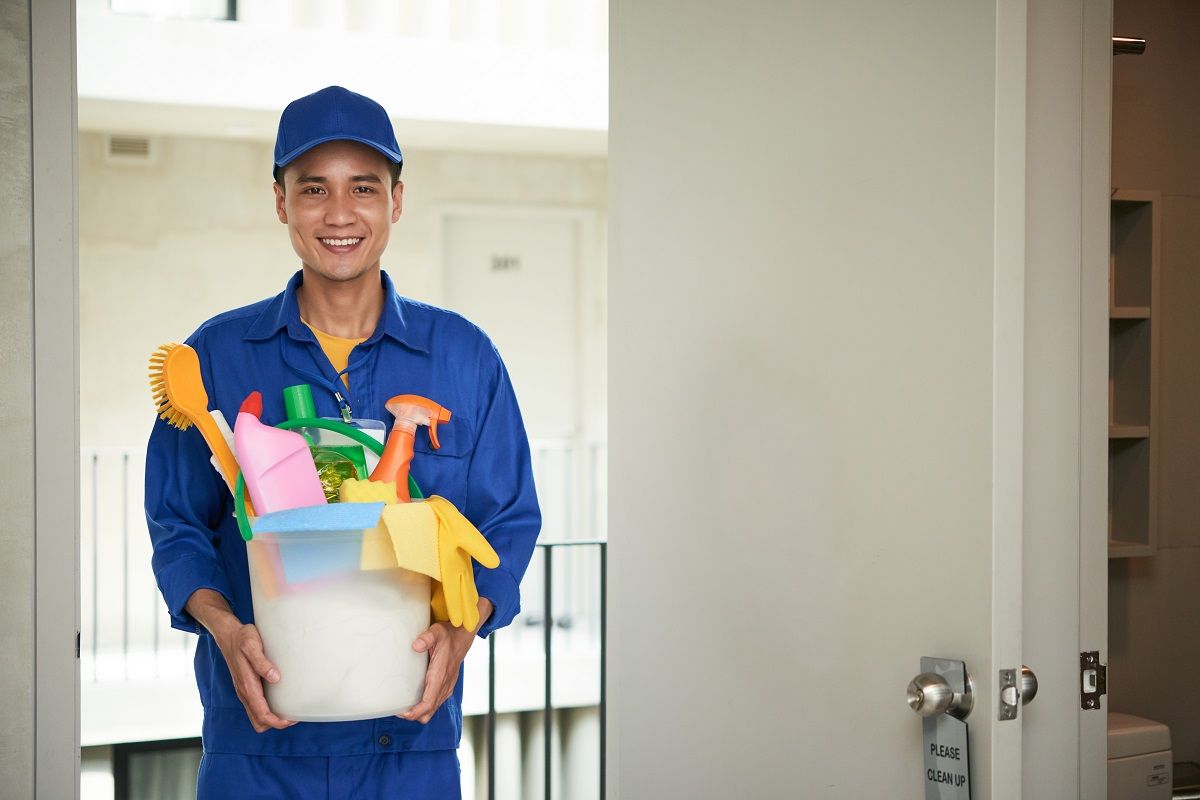 Are you concerned with the cleanliness of the shared restrooms in your business or facility? Gyms, schools, malls, retail centers, office buildings, and other places where many people congregate often draw large crowds, which mean that there are more germs spreading. This year, the threat of disease and contracting COVID-19 is much higher than any other time in our country's modern history. For this reason, many companies and building managers have enhanced their sanitiz...
Do you work in a high-volume office space with many people? When you are working in an office space, you will be susceptible to the germs of many people that you work with, which can also present risks for your own health. With all the precautions to prevent the spread of coronavirus, you will want to take extra precautions. As a janitorial service in Los Angeles, we offer a few pieces of advice that you should follow to stay safe and healthy when you are at work in an offic...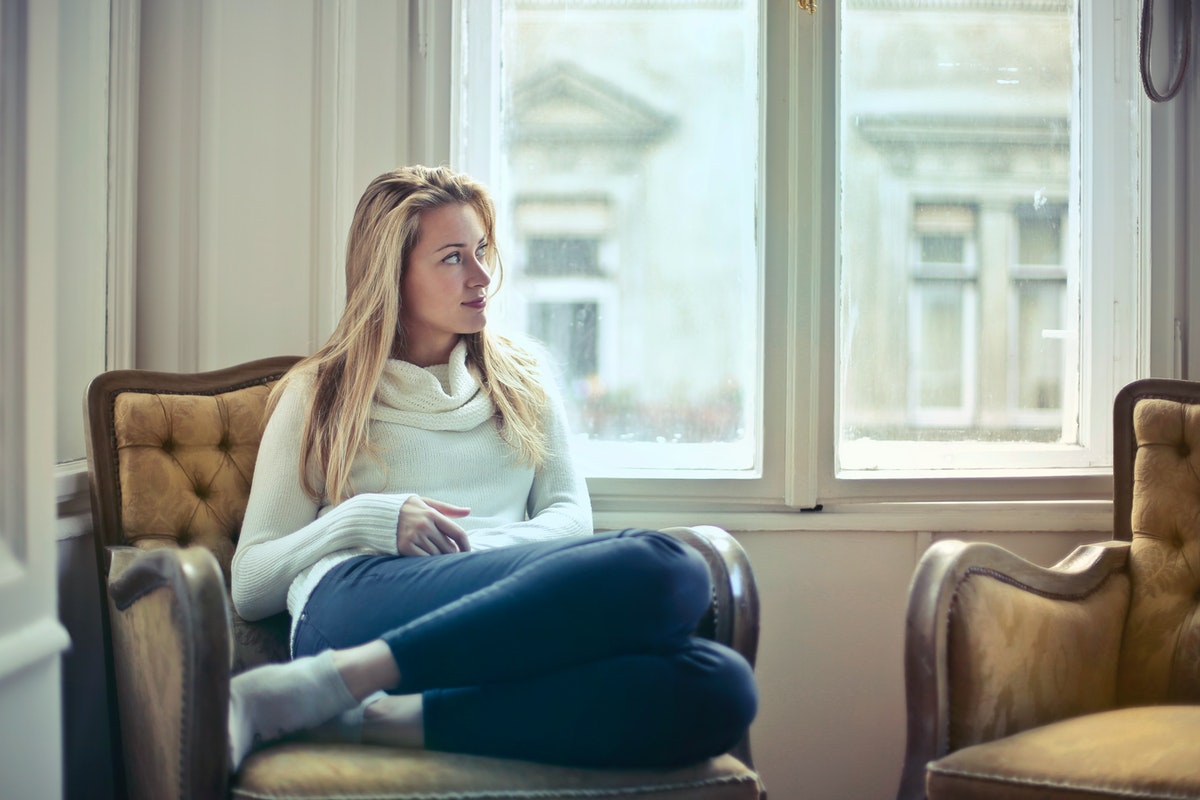 Are you a property manager that is looking for a way to keep your tenants happy and safe this year? These winter months bring many challenges for businesses, as flu season enters and the COVID-19 pandemic numbers surge. To combat these health risks, it may be time for you to hire a commercial cleaning company as a janitorial service in Los Angeles. When you rely on the daily services of a cleaning company, you show your tenants that they are valued as part of your building c...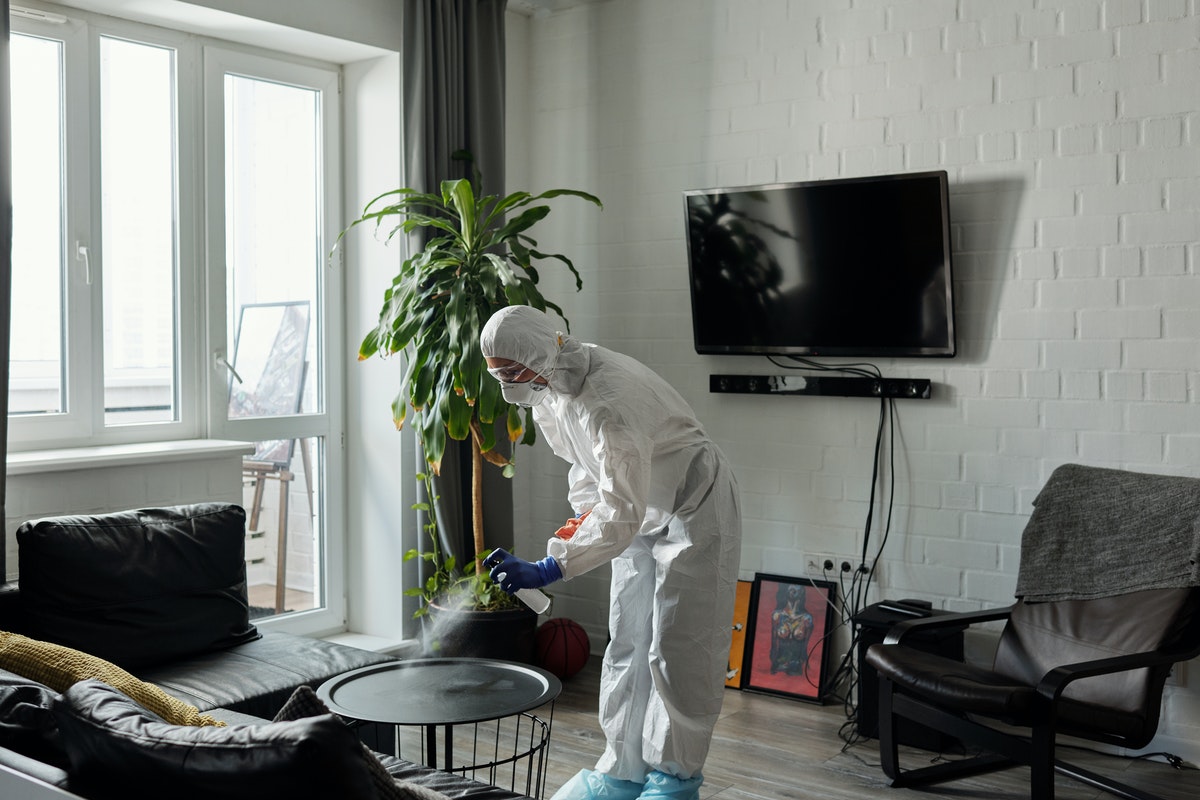 This year, flu season and the threat of the coronavirus have businesses increasing their cleaning and sanitizing practices. This is for good reason. To protect your clients, employees, and customers from illness, you will want to consider hiring professionals in office cleaning in Commerce, CA to provide you with quality and extensive cleaning procedures for the entire building. To combat the effects of the flu and the coronavirus, the best practices are to increase the hygi...
Are you increasing your efforts to keep the shared spaces in your business clean? Do you want to prevent the spread of germs in your work environment? When you hire our cleaning company, we perform many quality services for your office building, including floor care, sanitizing, and deep cleaning in Los Angeles. All of our services help to keep your space cleaner, which will prevent the spread of germs and bacteria in your office. One of the most important areas to kee...
Did you know that there are many aspects of your office building that are left dirty and neglected? These are the places where most germs can sit and be easily spread from employee to employee. When you trust a professional cleaning company with your office cleaning needs, you will ensure that these difficult, hard-to-reach, or easily forgotten spots are cleaned on a routine basis. As professionals in office cleaning in Commerce, CA, we understand the importance of a clean o...
With the continued threat of the coronavirus mixed with the upcoming flu season, you will want to upgrade your cleaning procedures in the workplace. By hiring a professional service for office cleaning in Los Angeles, you can guarantee that your work environment is cleaned, sanitized, and disinfected on a routine basis. This will keep your employees, customers, and clients safe and healthy during flu season. This is especially critical now more than ever with the presence of...
Are you looking to have your office space, medical facility, school, fitness center, or retail center cleaned by a commercial cleaning company? Are you looking to outsource your cleaning needs for your workplace? In order to guarantee that your office space is clean on a daily basis, you will want to consider hiring a janitorial service in Los Angeles to tend to your daily needs. When you do this, you will ensure that your space is clean and attractive to your staff and gues...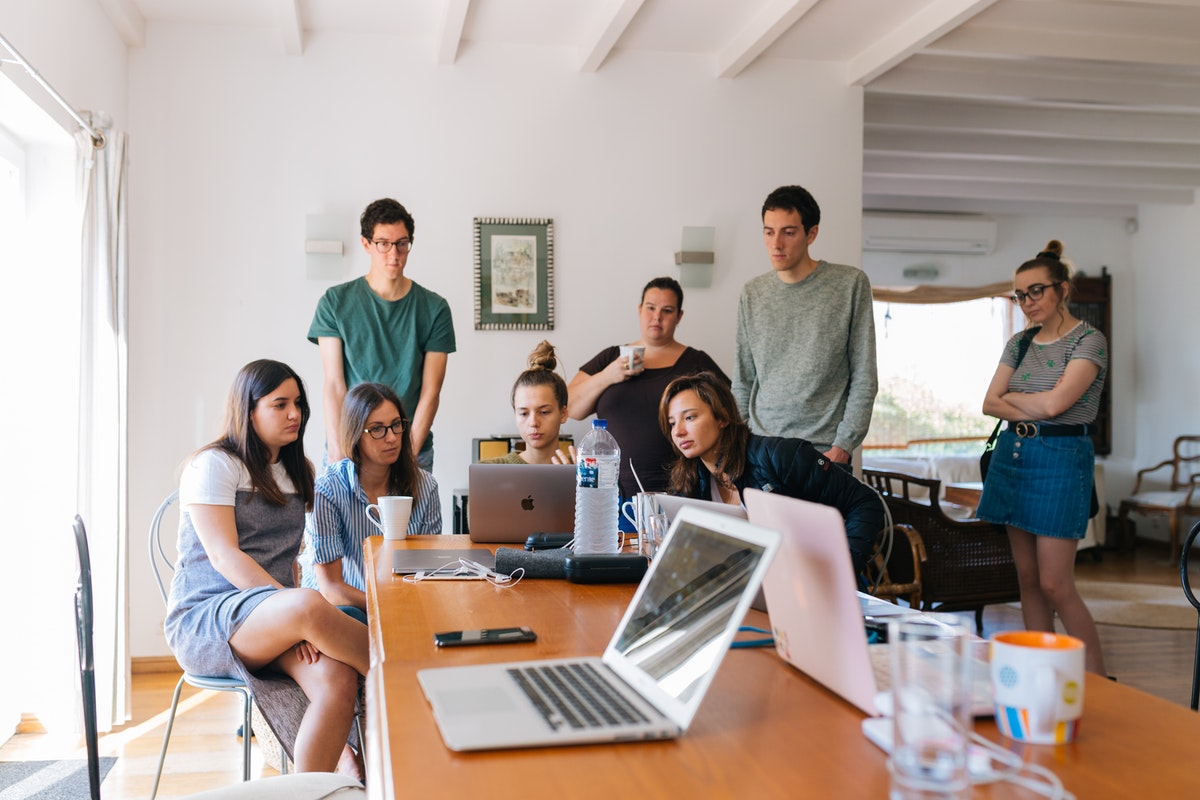 It is a simple fact that having a positive work environment will promote productivity and satisfaction among your employees. In fact, many offices that have clean, safe, and reliable practices will have more satisfied employees. When you invest in quality office cleaning in Commerce, CA, you will be providing your employees with a clean workplace environment that promotes positivity. This will, in turn, create an atmosphere that focuses on productivity, satisfaction, organiz...
Are you an essential worker who interacts with many people each day despite the social distancing guidelines? Do you need to be around many people in order to perform your job? As a nurse, postal worker, doctor, therapist, store manager, or teacher, you may have to continue working in crowds and around people, which can make you more susceptible to contracting diseases like COVID-19. In order to have peace of mind when you are working, you should consider hiring a service fo...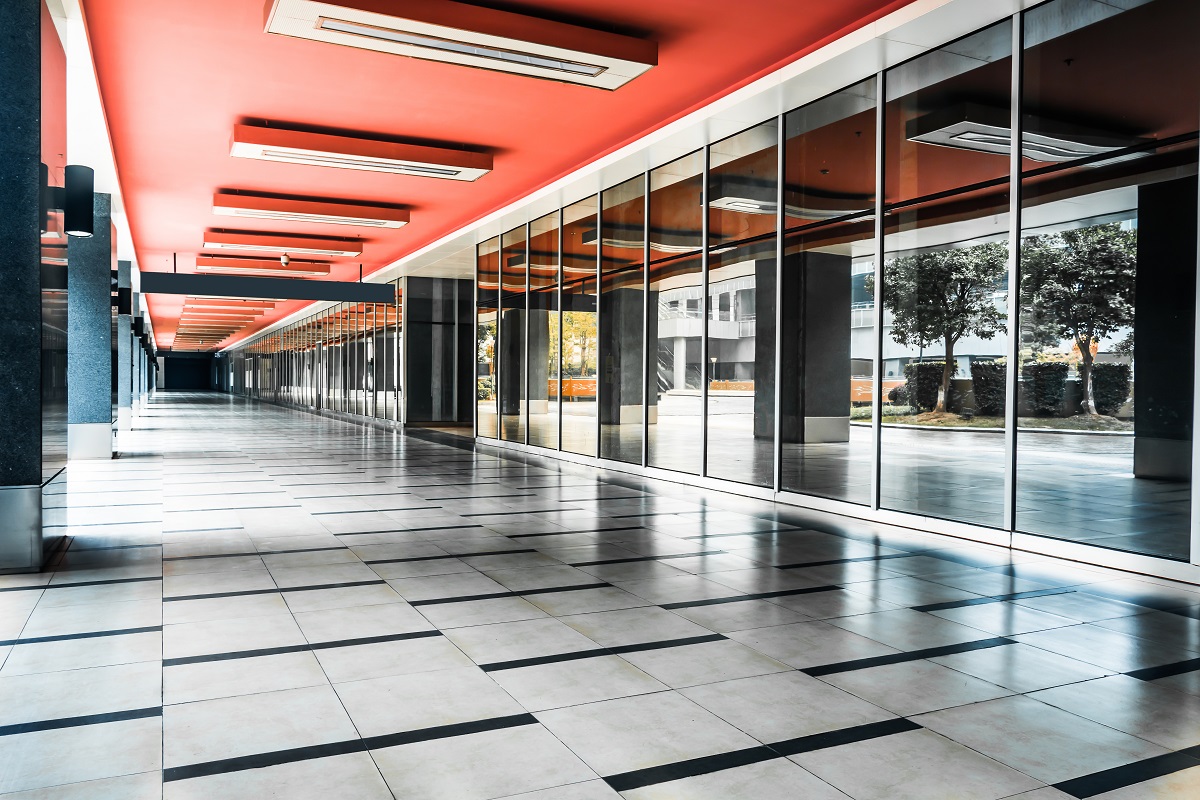 Are you looking for ways to increase your cleaning efforts in your office building? Are you trying to implement solutions to keep your employees and customers safe and healthy during the pandemic? This summer, health and hygiene are at the center of focus, which means that you'll likely have to change up your cleaning routine to meet these new guidelines. As a premiere office cleaning in Commerce, CA, we have the right solutions to disinfect, sanitize, and deep clean you...
When you clean a large area that hosts many of your employees and customers, you'll want to be sure t use the best equipment and supplies. To ensure a clean, healthy, and safe business, you should consider hiring a janitorial service in Commerce, CA that focuses on green cleaning. Green cleaning practices are great ways to ensure that your employees and customers will stay safe from the toxic chemicals, which will have many benefits on workplace morale and health. Let...
Many business owners are always looking for ways to increase their productivity, gain business, and add efficient practices into the business. This will help the business grow and succeed. However, many people don't realize that having a clean workspace and office building should also be a priority, as it can have many positive benefits on employee morale and productivity. When you hire professionals for office cleaning in Commerce, CA, you will be able to reap the advan...
Are you looking to hire a professional janitorial service to care of the daily cleaning responsibilities in your business, school, gym, or building? Professional cleaning services guarantee that your business will stay in tip top shape each and every day, which can help keep your employees and customers safe, focused, and healthy. Today, it is critical to upgrade your cleaning practices to meet the guidelines outlined by the health department to keep everyone safe from the spread ...
Are you looking forward to getting in a good workout at your local gym or fitness center? Are you concerned about your health and safety when you are working out in a community area? Travelling to your gym to work out can bring up feelings of uneasiness or even discomfort during these times. If you practice good hygiene and trust the janitorial service in Commerce, CA that cleans the facilities, you can increase your safety. By practicing safe hygiene, you can minimize...
Are you looking for ways to increase the hygiene of your office building? One of the best places to start is by keeping the office bathroom clean. Many of our germs and bacteria are transmitted in close areas with many high-touch surfaces, like a communal bathroom. During this time, cleaning procedures are more important than ever to protect your employees. As professionals in office cleaning in Commerce, CA, we follow strict guidelines to keep office spaces and buildi...
Are you looking for ways to keep bacteria and germs out of your school? Are you increasing your efforts to keep your students and faculty safer by keeping schools cleaner? There are many ways to encourage hygiene among your school population, but you also want to increase your cleaning efforts to sanitize and disinfect your entire facility. This will help students stay healthier and prevent the spread of germs within the school, which can often cause rampant spread of contag...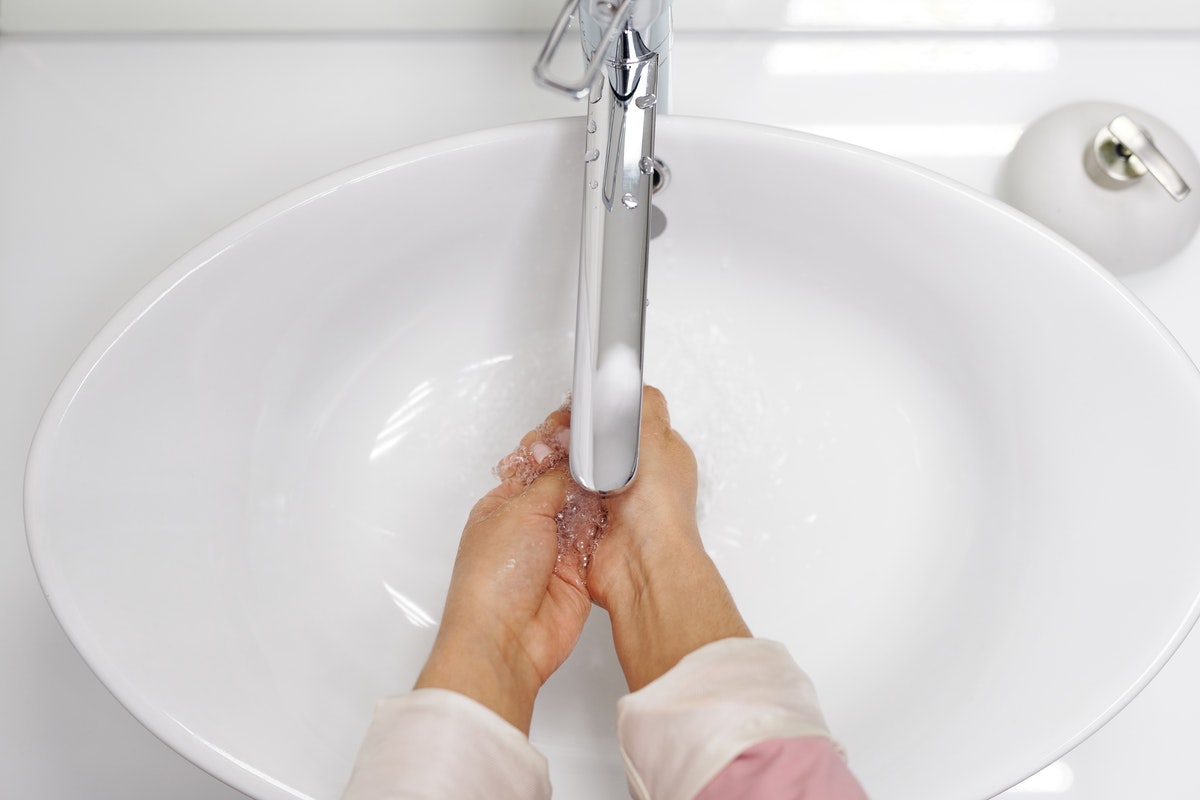 How do you keep your employees safe and healthy from germs that can easily spread through the workplace? What steps can you take to clean your office properly? When you work with our office cleaning in Commerce, CA, we can help you keep you and your staff healthy at work. Our cleaning expertise makes us the top choice for your office cleaning service this year. There are a few steps you can take to prevent germs from spreading in your office environment. Dis...
Creating a clean and healthy work environment has many proven benefits on the overall positive climate of your business. In fact, clean office buildings work more efficiently and have less employee turnover rate than offices that aren't kept as neat and tidy. This is one of the most important reasons why you should hire our janitorial service in Commerce, CA to clean your office building on a regular basis. Cleaning services can guarantee that your office is sanitized an...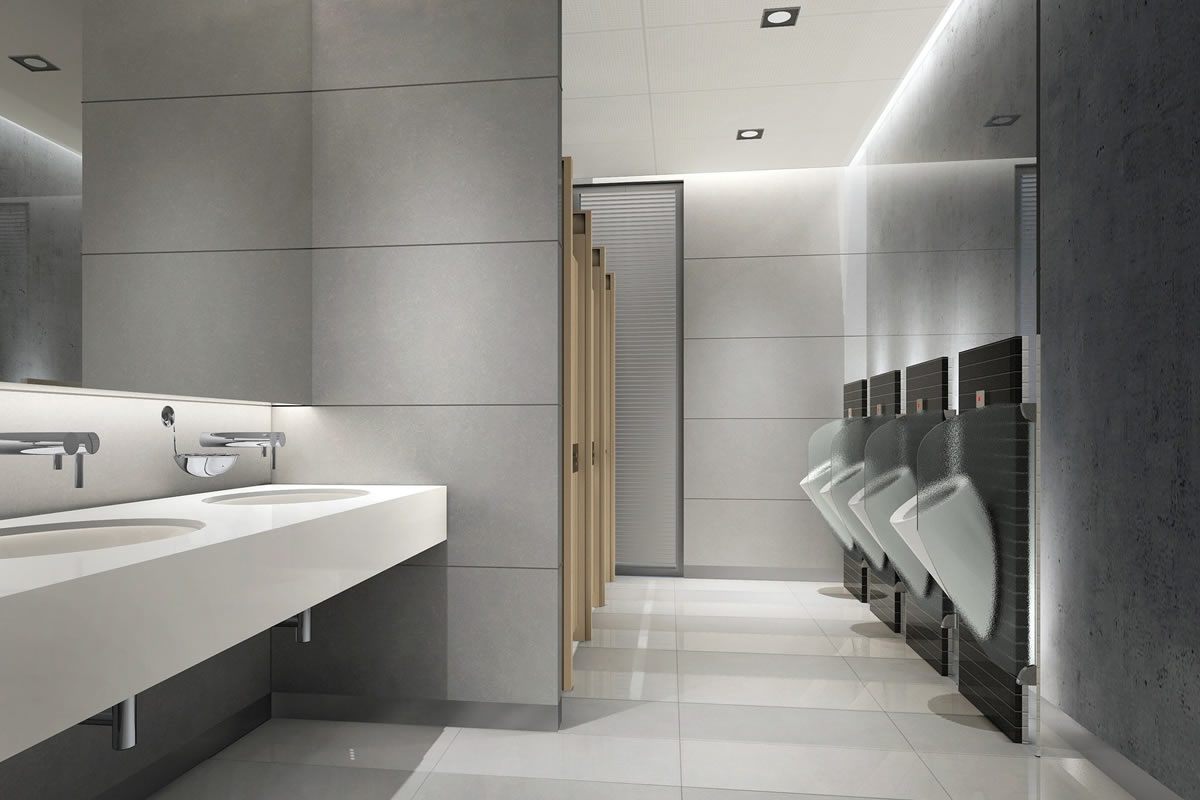 Public restrooms may not be your favorite place in the world, but they are necessary in times of need. Many office buildings, malls, retail stores, gyms, schools, and event venues have public restrooms that need to be kept clean in order to keep sanitary and safe for their guests. By keeping your work bathroom clean with the use of office cleaning in Commerce, CA, you help to prevent the spread of germs and bacteria that can be so easily spread on public bathroom surfaces. T...
Whenever you own a medical facility, hygiene and proper cleaning methods are essential for business success. In fact, most medical facilities will need to follow cleaning codes and regulations in order to stay open for business. Because many of the customers that come to these facilities are often sick, cleaning can be a rigorous job for a medical facility. Most hire office cleaning in Commerce, CA to help them with these tasks. A cleaning service will keep up with the...
Everyone wants what's best for their employees and customers. Our green cleaning program offers you the best by using toxic-free, eco-friendly cleaners. Keeping everyone safe from harmful chemicals has many positive effects on your health and overall lifestyle. Not only is it important for you personally, but it is also beneficial for the planet. Our janitorial service in Commerce, PA uses only clean, all-natural cleaners that improve the environment of your workpl...
Choosing the right day care for your child can be challenging feat for any parent. This requires attention to detail, extensive research, multiple tours, and sometimes a leap of faith. You want to be sure that you are choosing the right caretakers for your child but also making sure that the day care facilities is safe and clean. Clean day care centers are essential for keeping your child away from illnesses and infections that can spread easily through centers that aren'...
When you are choosing cleaning supplies and trash removal for your business, you want to do so with the environment in mind. Recycling and sustainable cleaning supplies will help to create a more positive environment for both your employees and customers. Companies that make environmentally conscious decisions in sustainable practices have an upper edge over those that opt out of these practices. With green janitorial services in Commerce, CA, you can keep your office buildi...
First impressions can make or break relationships, job interviews, and even the success of a business. When you create the perfect atmosphere at your business or office building, you want to be sure to keep it clean and tidy at all times. Customers and clients that come in for business will take notice of your cleanliness almost immediately, which is your first impression.To make the best first impression, you can trust the premiere janitorial cleaning in Commerce, CA to assist wi...
Although our small efforts may sometimes feel like they don't make an impact, we can actually make a difference by making changes to our daily life. When it comes to helping the environment and making a difference to reduce pollution, every little thing we do matters. When we offer janitorial cleaning in Commerce, CA, we only use sustainable and green cleaning supplies. Our premiere cleaning services leave your home or office sparkling without exposing you to harmful che...
Are you debating on which janitorial service in Commerce, CA to hire to keep your school clean? Look no further than the experts at LA Janitorial Services. We strive to keep all our clients happy, no matter what we are cleaning. We work in schools, office buildings, apartment buildings, medical facilities, and more commercial properties, and we are trained in the best cleaning techniques. If you are tired of looking at dusty corners, pencil marks on your walls, or shoe...
Are you looking to hire a cleaning company to keep your business or office building clean on a routine basis? There are likely many choices for the area in which you live. However, there are probably only a few companies that meet all of your needs while also meeting safety codes and regulations, and offer the specialized service you are looking for. As a janitorial service in Los Angeles, we offer many quality commercial cleaning services that continue to please our customers.Avo...
Have you noticed fingerprints, smudges, or dirt appearing on the windows of your business? It might be time to consider a professional window cleaning service to regularly wash your windows. At S & W Janitorial Services, we offer window and office cleaning in Commerce, CA that is guaranteed to keep your office shiny, clean, and sparkling. First impressions are everything, and customers who see dust, grime, fingerprints, and other debris on the windows of your business ar...
Have you been considering getting your floors waxed but not sure if the service is worth it? As a premiere janitorial service in Commerce, CA, we at S & W Janitorial Services offer a range of office cleaning services to help promote a clean and comfortable work environment, including routine floor waxing. Our popular floor waxing service helps to preserve the floors of your business, protecting it from scratches, marks, nicks, spills, and stains. This service is recommended fo...
When someone enters your office complex, it is natural to look down to see if there are any obstructions in the way. Therefore, it naturally follows that the first impression visitors get of your office is the floor. Since you never get a second chance to make a first impression, make sure that your floors are beautiful and spotless by following these three procedures regularly. Strip and Wax Think about the last time that you entered a beautiful lobby. One thing ...
Researchers at Yale School of Medicine found that people feel pain in the anterior cingulate cortex and insula areas of the brain when they are decluttering. In reality, too much stuff, too many choices, and too much clutter causes you momentary pain. It is the reason that many people claim that working at a messy desk raises their productivity. Researchers know that getting rid of clutter helps you in many ways. Surrounding yourself with clutter causes mental anxiety, so you need to keep you...
Regardless if you clean your own office or hire an office cleaning in Commerce, CA. company to do it for you, if you or your employees are not feeling great, then you might want to check what cleaning products workers are using in your office. Many cleaning companies choose products with danger warnings printed on the label, and these products may be harming you and your staff's health. Corrosive Cleaners Corrosive cleaners may be the most dangerous products worker...
You have planned carefully for the construction of your new facility. The chances are that you are very excited to show your employees and customers your new headquarters. After you write the check to pay for the construction project, however, you notice that you have an issue. The construction crew did not do a great job of cleaning. You should not pull your regular employees off their assigned tasks for cleaning, or you can cause great resentment. Likewise, hiring a temporary crew is very t...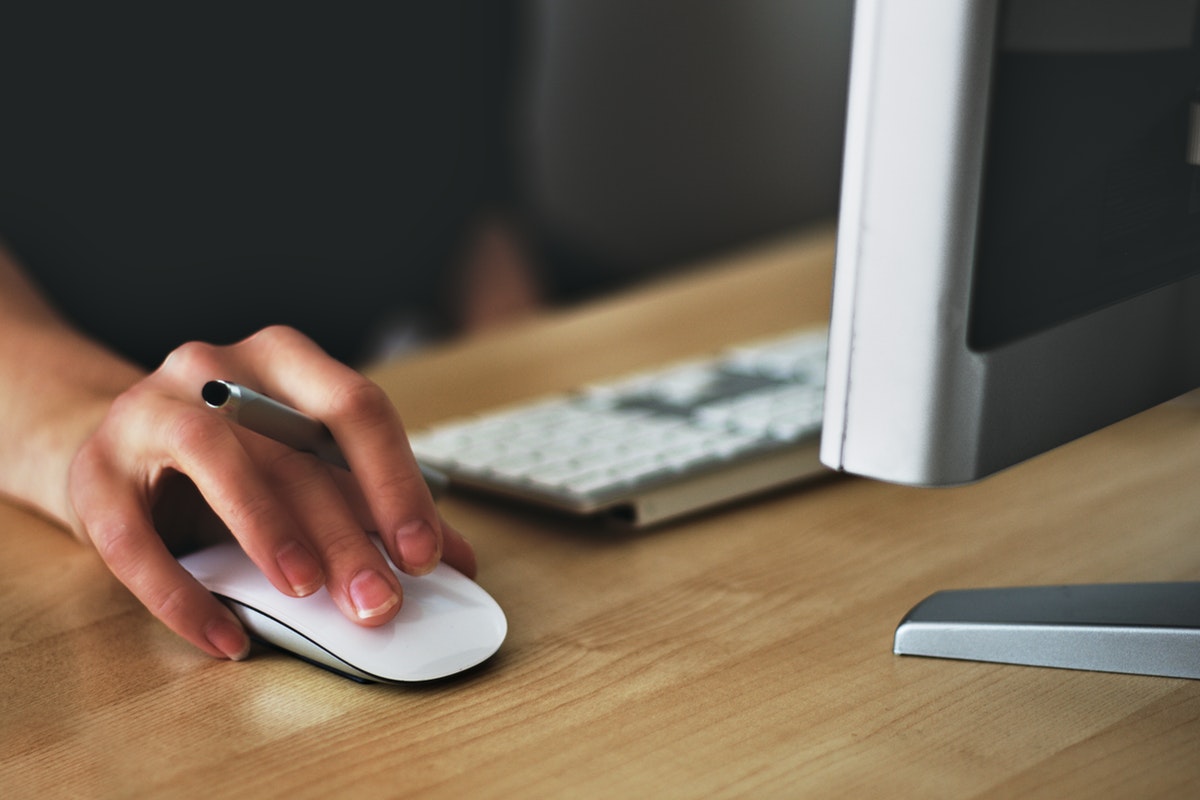 While you will still need to hire an office cleaning service to keep your business in Commerce, CA. clean, there will always be times that you and your employees make a mess that they need to clean up immediately. Use these office cleaning hacks to clean up the little messes between visits. Scotch Tape to Clean Keyboards If you have spilled crumbs on your keyboard, then grab a piece of Scotch tape. Wrap it up in a circle. Then, run it across the keyboard. The tape will c...
If your office is like most, then one of the dirtiest things in it is the microwave. There are over 21,000 germs per square inch, and when people do not take proper protection, the germs can fall right off the microwave's ceiling and onto your delicious lunch. While you should always put your food on a plate and cover it before cooking, the time comes when you must clean the microwave. The great news is that you do not have to work too hard to clean the inside of a microwave. You have s...
Many office managers ask their employees to do the cleaning or hire a dedicated person to keep the office clean. If you ask your employees to do it, then you may find that it cuts into productivity. You may also hear the grumbles and feel the morale go down. If you hire a dedicated person, then you must hire, train and supervise them. Eliminate these problems by outsourcing your office cleaning in Commerce, CA. Outsourcing Is a Better Value When you outsource your cleani...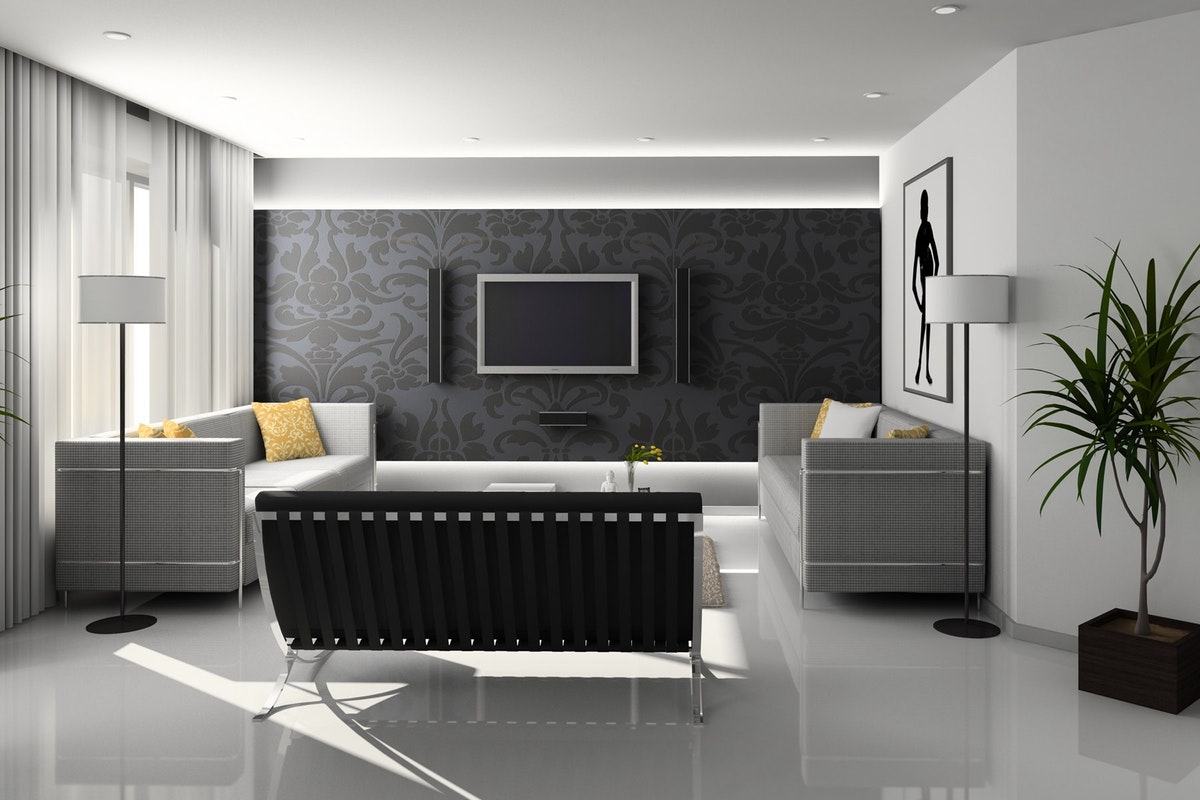 If you are wondering if your janitorial service is just hitting the highlights and leaving a lot of dirt behind, then you may want to take a walk through your commercial building. There are several different places that dirt tends to hide. Look Behind Machines It is easy to get the area in front of the machines, but if you really want to know if your cleaning service is mopping or vacuuming, then look behind your machines. The way that air moves into an out of many offic...
When you start looking for a new contractor to provide janitorial services in Commerce, CA., you may discover that you get a variety of bids. While many companies have devised a set fee that they charge per square foot of your facility, you will want to have your finalist take a walk-through of your facility to discuss exactly what you expect. After the walkthrough, you can expect many services to change their bid a little. Here are some things that can affect their bid. Geographic...
If you are a Commerce, California, office manager, then you know that there are times when your office needs to look super clean. While you will want to hire office cleaning in Commerce, CA. to clean your space regularly, you can use these quick and easy tips to spruce it up right before a big client arrives or when your regional manager is about to walk through the door. Remove Carpet Stains with Rubbing Alcohol If someone has spilled something on your carpet, blot up a...
According to researchers at Harvard University, the average office worker misses nine sick days annually. They also discovered that there are many common items in the office that may be a contributing factor to workers calling in sick. Research shows that up to 60 percent of workers who called in sick were infected by a virus they caught at work with E coli and staph being common examples. Computers Computers contain up to 7,500 bacteria at any time. They can also contai...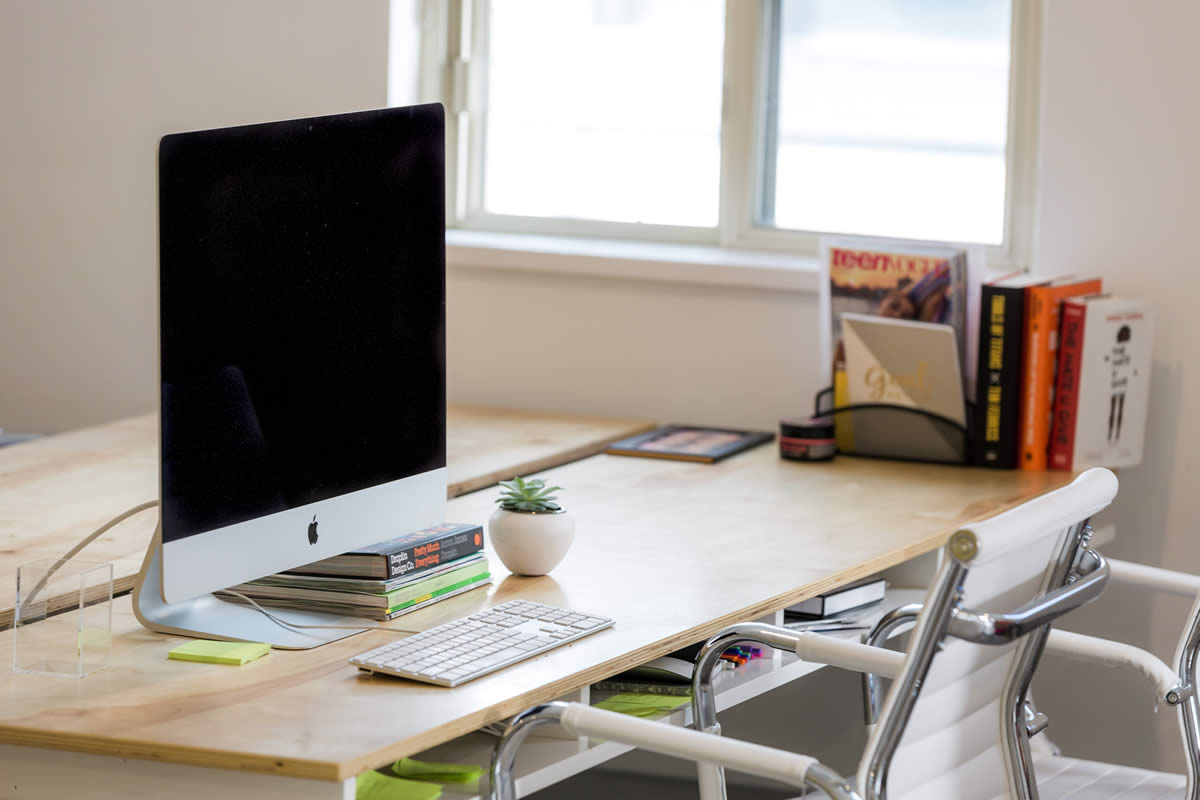 You may be thinking about spring cleaning at your home, but spring cleaning your office can help workers stay healthier and more productive. If customers come to your office, then they will find it a more inviting atmosphere after you complete your cleaning process. Get Rid of Unnecessary Paperwork While you cannot get rid of all paperwork, spring is a great time to see what you need to keep, what can be shredded and what can go into long-term storage. Your company&rsquo...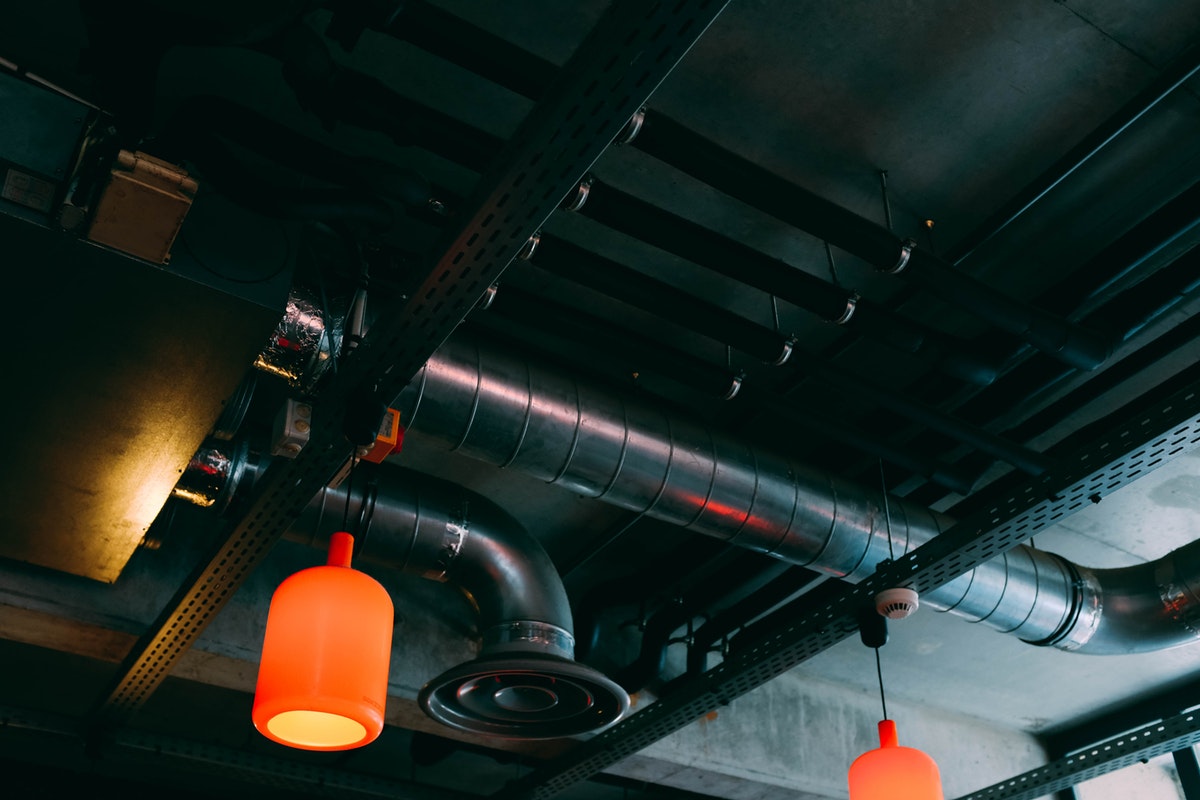 One of the best ways to avoid water damage is by making sure your office is in good order by making use of opportunity provided through professional office cleaning in Commerce CA. When you get your office arranged and the vital documents are placed in strategic positions, it will be difficult to get your vital document damaged by water. Office cleaning in commerce ca is put in place to help businessmen who are too busy to tidy up their offices and get them arranged in such a way that there w...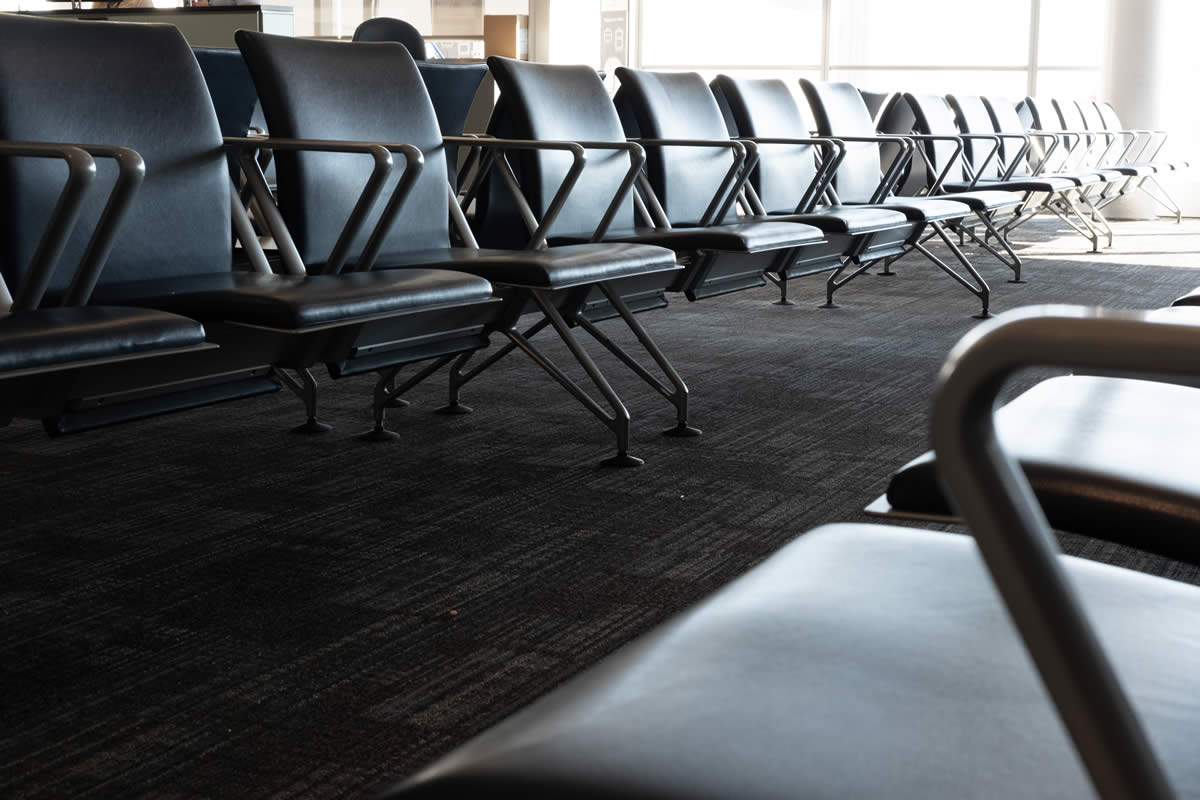 A good way to make sure an airport is clean and germ-free for passengers is to employ the Janitorial services in Commerce CA. Traveling by air can be sometimes stressfully especially when you have to wait several hours before the flight. Travelers are subjected to conditions like waiting on a long line, uncomfortable chairs, as well as trying to avoid being sick while traveling because of germs. There are lots of places in the airport that required constant cleaning to make travelers feel saf...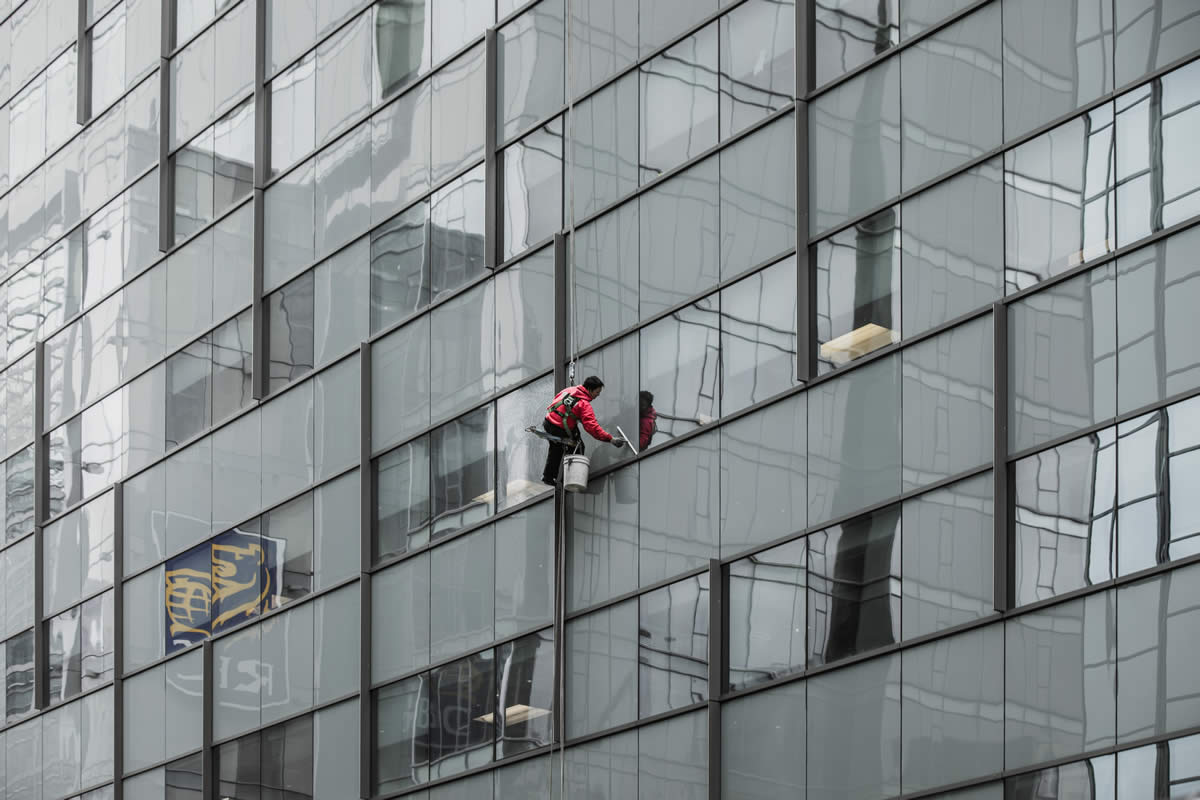 Janitorial services go beyond taking out trash, dusting and vacuuming your office, it is about the health and safety of customers as well as members of staff. Keeping an office clean is not as simple as it seems, your janitors must have the necessary knowledge and skill to offer effective cleaning services. Lack of capable hands to handle your Janitorial cleaning may lead to injuries and accidents to your workers. It will also create unsafe conditions for your customers. One major c...
Regardless of the type of business you engage in, people will always come in and out of your workplace on daily basis. The constant traffic of customers, employees and various kinds of people means your office will get dirty after a while. Hence, there is need to engage the services of professionals to carry out your office cleaning in Commerce CA. You should note that germs are not limited to places like bathroom and toilets. Germs can be found in any place that accumulates dirt. N...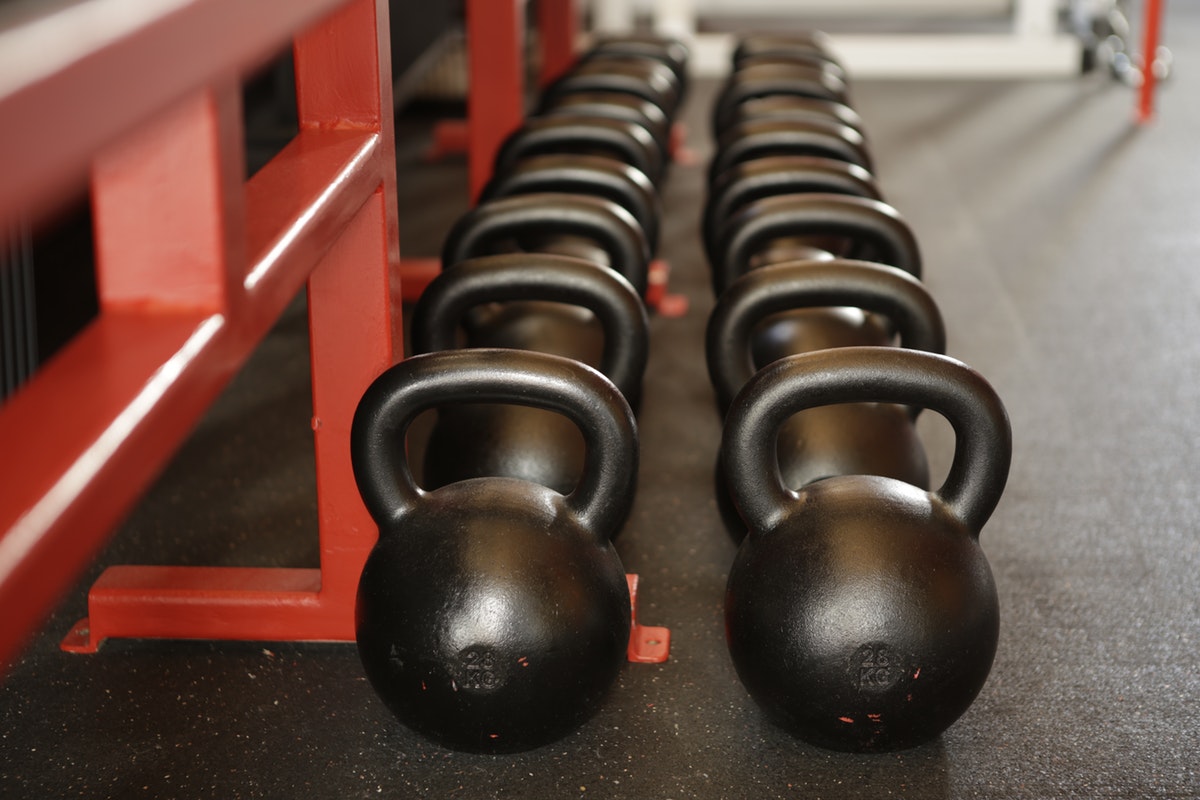 Although, cleaning gym equipment is not a problem for most people, but you still need to put away the equipment. It has to be cleaned and work well, because an equipment that is not working well may harm you while exercising. 1. Wipe sweat The sweat coming out from the body possesses corrosive salts so be sure to wipe off the perspiration that falls on the equipment after use. Also, wipe control panels to prevent moisture from entering and ruining sens...
An office space that is clean and tidy helps establish a positive image of the company. Imagine walking into an office that is filthy, disorganized and cluttered. First impression is crucial to creating that image of ԛuality and professionalism. That is why it is important to employ a professional service to maintain the aesthetic ԛualities of your company. Competent companies like us that specialize in office cleaning services in Los Angeles to fill the needs of your company are easy to fi...
Office cleaning service in Los Angeles has many steps. Here are the main ones. To find the best professional suited to your needs. A professional Office Cleaning Service The office cleaning service has become professionalized. It is no longer a thing of presenting oneself with a duster and dusting piles of registers or polishing a bronze plate. Today, cleaning technologies are available to trained and qualified agents to address highly specialized cases. Office...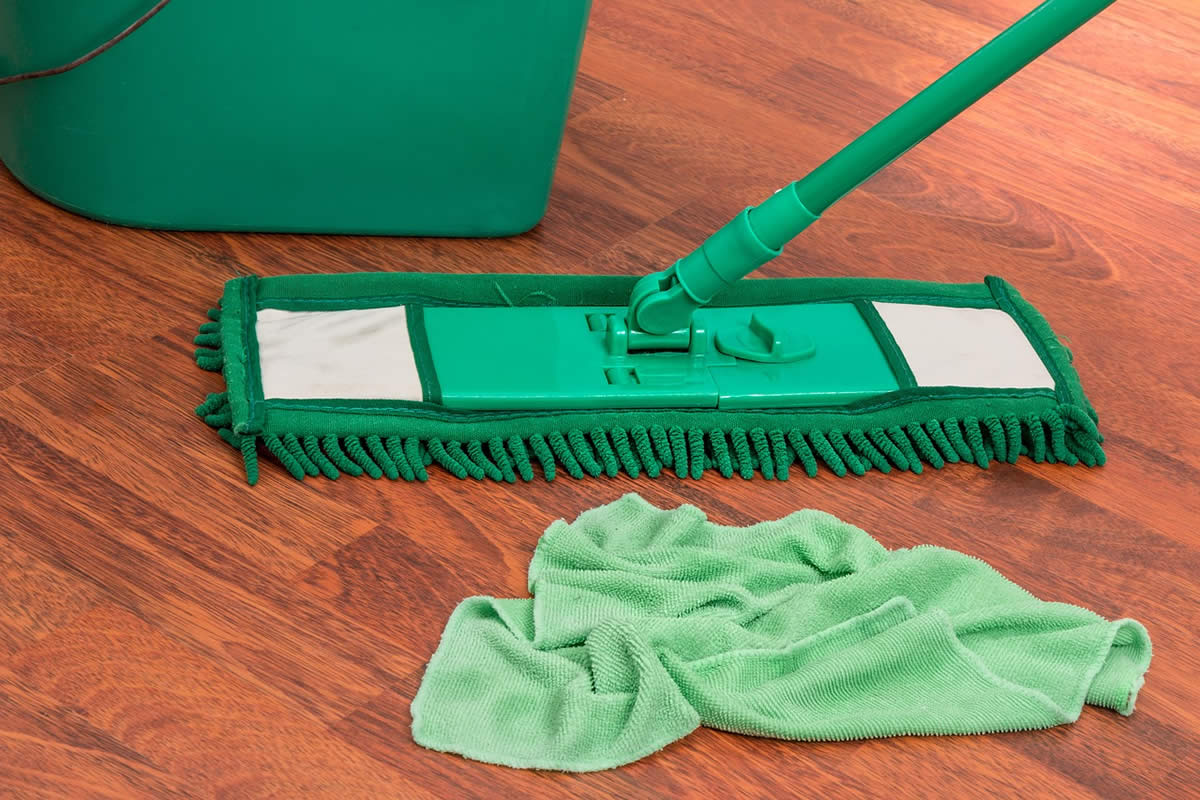 When you are starting up a new office you need to make a decision about how you are going to handle the cleaning of the offices and other work spaces. You have two choices and both have their advantages and disadvantages. You can hire a janitorial service to come in and clean during off hours or you can buy all your own janitorial supplies and janitorial equipment and co your cleaning in house. There are several factors that will influence your decision. Probably the most important ...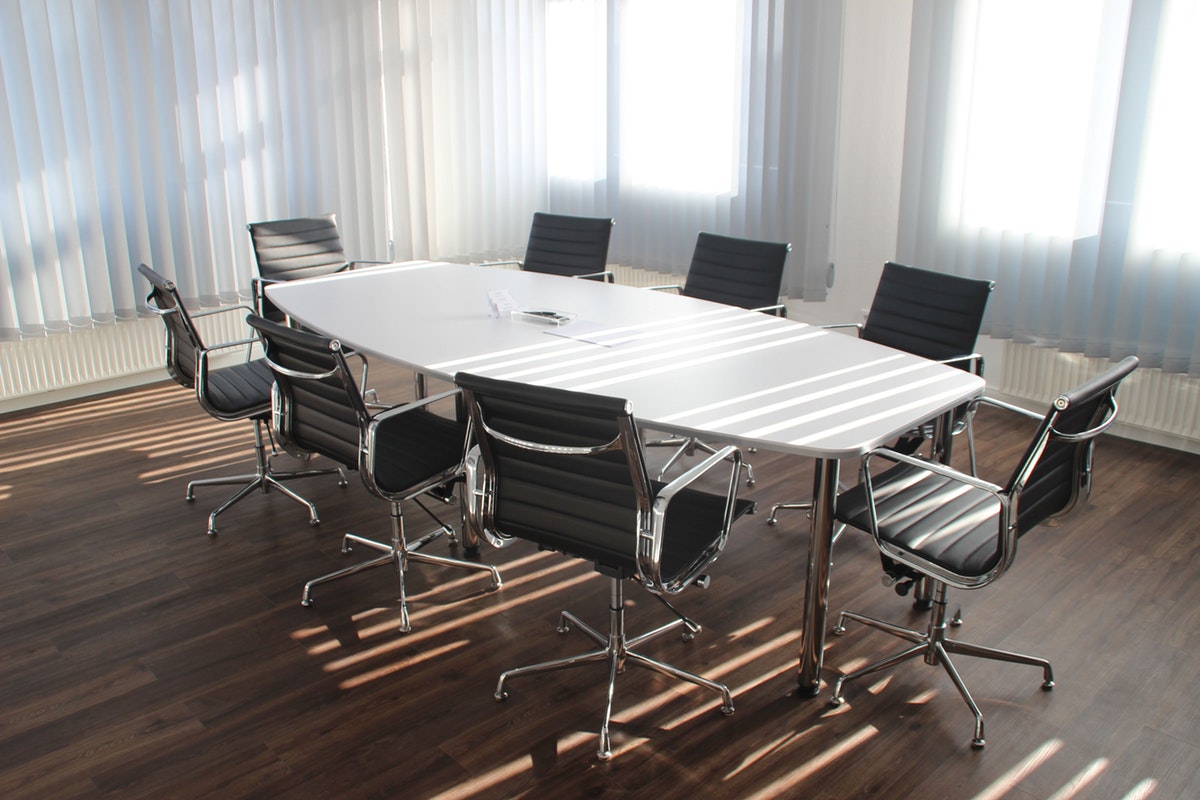 Your work space should fulfill two basic roles: it should represent your business well and it should foster good workplace attitude and productivity. When your office space is dirty or unkempt, that not only reflects poorly on the organization, but it also makes it more difficult for workers to complete their tasks. In order to address both of these issues, contact your local commercial cleaning services provider to find out about the various office cleaning options available. When you contac...
You can effectively blend the janitorial processes in your office with environmental sustainability. There are eco-friendly ways of cleaning, which are as effective as the cleaning done by using chemicals. If you have an office, you have to maintain it to a professional, clean level at all times. If you have a small one, you can entrust the task to your internal staff. However, if you run your office in a large premise, you better hire professional janitorial service providers. We s...
The office is your working space, where we discuss business, receive customers and business partners, so it is very important that we keep it as clean as possible, because appearance they say shows the manner, and the way we present ourselves speaks volume. Let's take a look at some 5 office cleaning tips that can help you achieve a sane, tidy and professional environment. Keep Your PaperWork Well-Organized Papers are easily scattered nature, especially whe...
A Necessary and Effective Operation
Are the floors of your workspaces covered with carpet and do you appreciate the comfort that this upholstery brings to your everyday life? You are the manager of a hotel whose rooms have carpeted floors and you want to maintain the best for the well-being of your customers? Too often, the carpets are changed well before they are worn, because of the lack of cleaning. Here is the cleaning carpet steam: the method recommended by the manufacturers. This method allows deep c...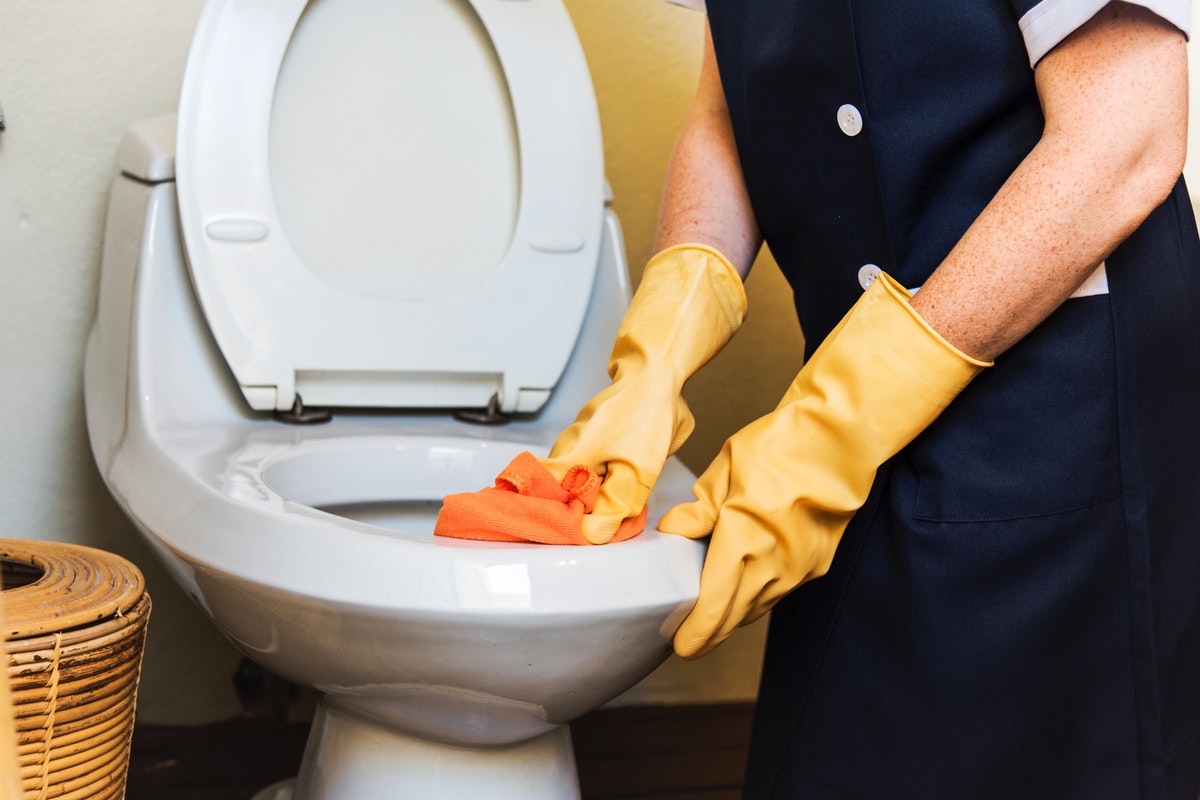 Running a business can be demanding, with lot of activities coming thick and fast, you may even forget important dates in your life like your wedding anniversary or your kid's birthday. That aside, apart from maximizing profit, one thing you should look at with utmost importance is the cleanliness of your office. In this modern era of social media craze, A clean office signifies a clean reputation. If there are cobwebs dangling around the corners of your office, some client ma...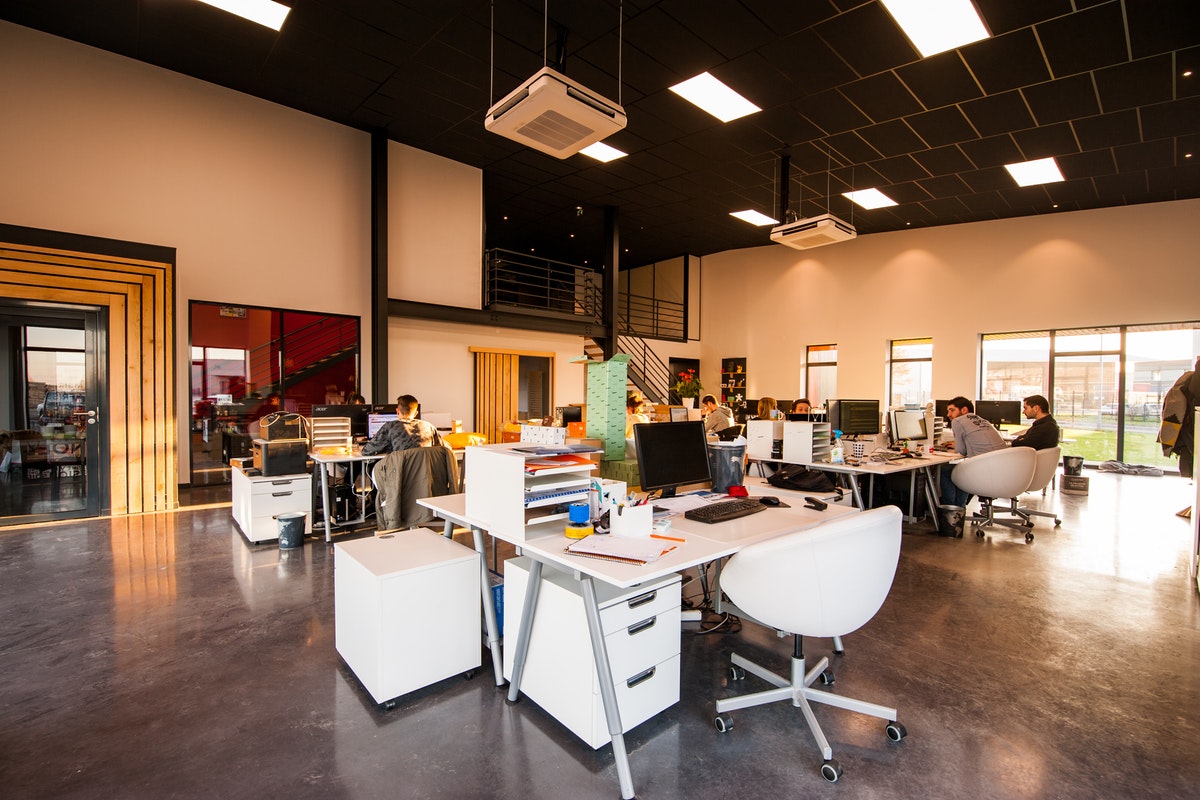 Cleaning the office is quite easy to imagine; sweep the floor, clean the windows, arrange the files, mop the floor and dispose the trash bin. It is easy to say this to ourselves, but we tend to procrastinate in putting our words into action. With the amount of activities you carry out all through the day, you definitely will be too tired to lift even a broom. You might be nursing the thought of hiring an office cleaning service to help you do the cleaning but having a second thought...
No matter the professionalism of your employees, the cost of your marble floor or the overall elegance of your offices, it is hard to swallow that one room can make or break your company name. Yes. One room can have so much significance on how the public view your company and could make you lose customers. A clean restroom can literally crumble or elevate your business in Los Angeles. It is important for the restroom to be clean for any facility, and not just to please the eyes. On ...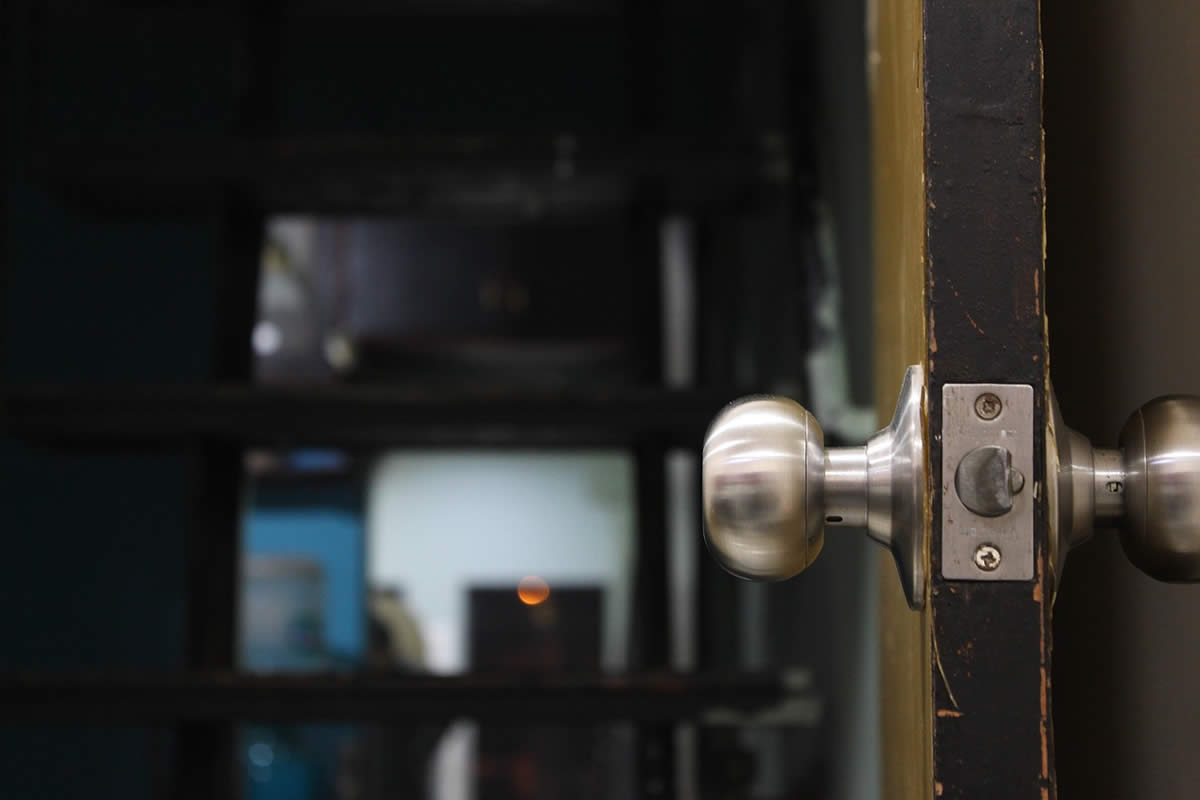 When you empty the garbage can, clean do windows, organize your desk, mop the tiles or vacuum the carpet, you give yourself that huge sigh of relief thinking your office is clean and free from germs right? Well you have to think again, there are some objects that hide germs in your office you have no idea of. Your office may look clean, but germs hide in places you least expected. Germs cannot be seen with the eyes but when you catch a flu, your body will certainly feel it. To make ...
Industrial cleaning is a generic term used to describe business premises cleaning. These premises can be places where there is a commercial activity (offices, administrative buildings), public places (shopping centers, stores) or places dedicated to production or processing (factories, laboratories). Find the best value for your janitorial services in Orlando to keep your workplace or public space in pristine condition every day. Industrial cleaning in offices The indust...
If you want to save money on your housekeeping expenses, consider the following tips: Respect the budget you have set Choose an office cleaning service in Los Angeles that provides all the services you need for an affordable price. Do not choose the cheapest service or the most expensive. Check consumer reviews online to get an idea of ​​the quality of service. You are likely to find a provider that meets your criteria. Stick to your budget and need be, remove option...
Do you have a business? Do you think the office is clean enough, and that you don't need an office cleaning service? Think again. There are a lot of reasons that hiring an office cleaning company can be beneficial for your business. Take a look: You'll keep your office from looking "seedy" You can have the best and most professional-looking accoutrements in your office, but if it's not scrubbed shiny, neat and tidy, nothing will make you look truly ...
Different businesses have different requirements when it comes to maintaining the cleanliness of their establishment. If you have a building with office spaces for rent, then you need to provide your tenants with free janitorial services, and hospital owners need to make sure that your hospital will be kept clean every time. If you have a business establishment, keeping it clean should be one of your top-priorities, because this will allow you to give a good impression to all your potential c...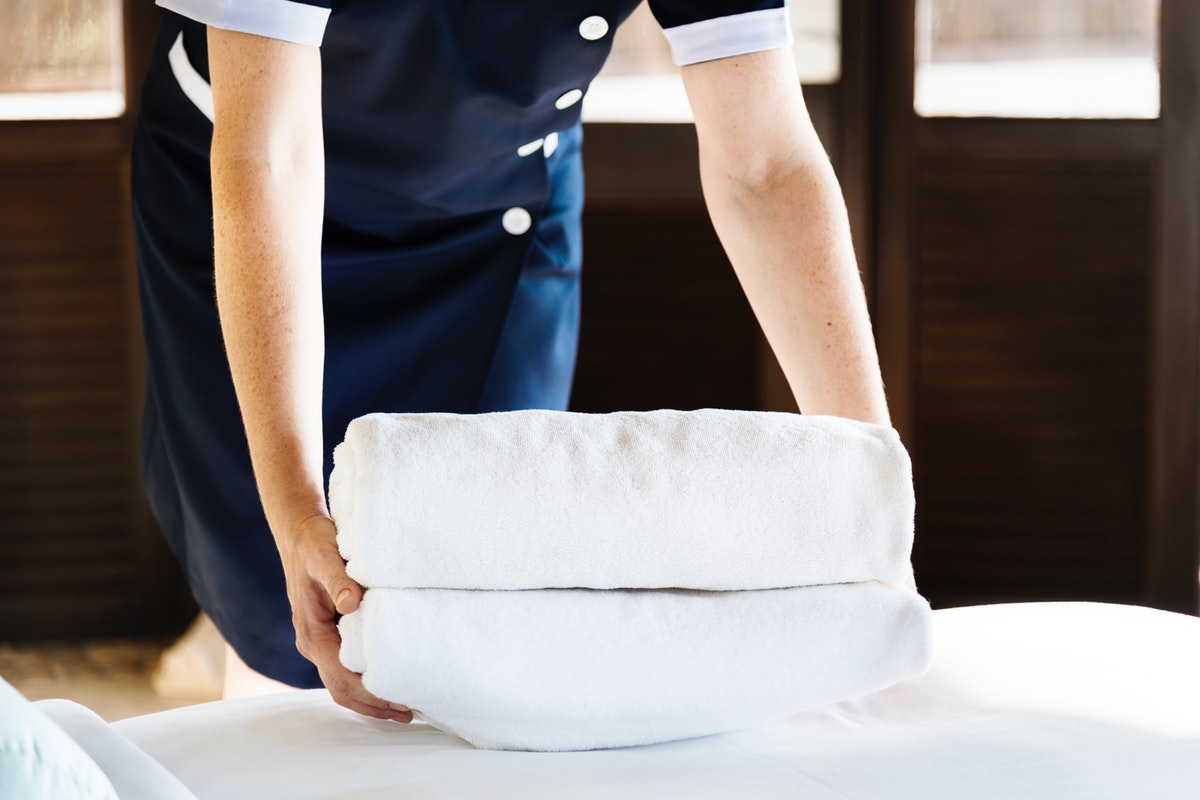 You are the manager of a hotel and are confronted daily with the need to maintain the rooms as well as the common areas or kitchens of your establishment? Are you concerned about compliance with hygiene standards specific to your sector of activity? Above all, you are committed to offering your customers a quality service and a comfortable stay. The hotel cleaning requires the same skills as industrial cleaning and also meets the specific needs of the hotel industry. The Technical ...
An Indispensable and Rigorous Work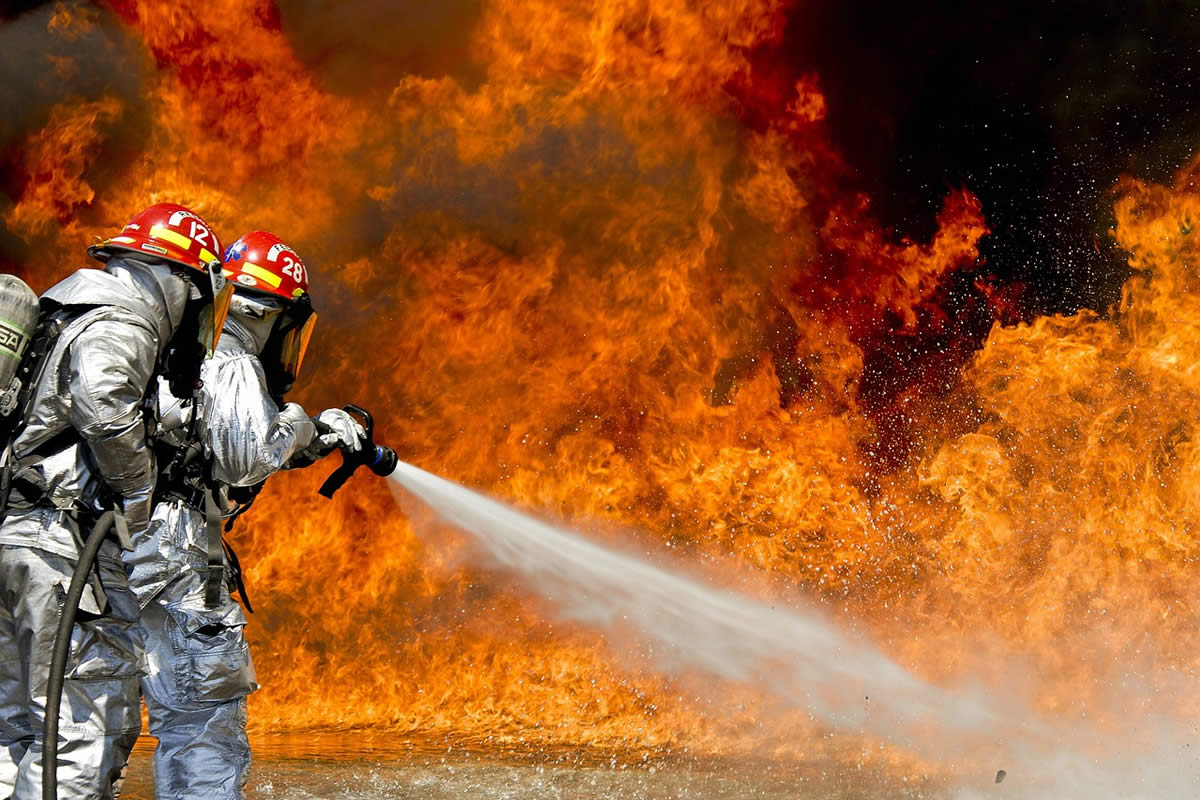 Your business, your hotel or your office in Los Angeles has just been burnt. In addition to the material damage, that fire involves, the fire left traces: persistent odors, soot deposition everywhere. The cleaning of your business premises is a tedious job but essential, compulsory before starting any reconstruction work. Why use a cleaning company? A fire causes damages to your premises that are not all irremediable. But, if you want to recover healthy walls or clean fl...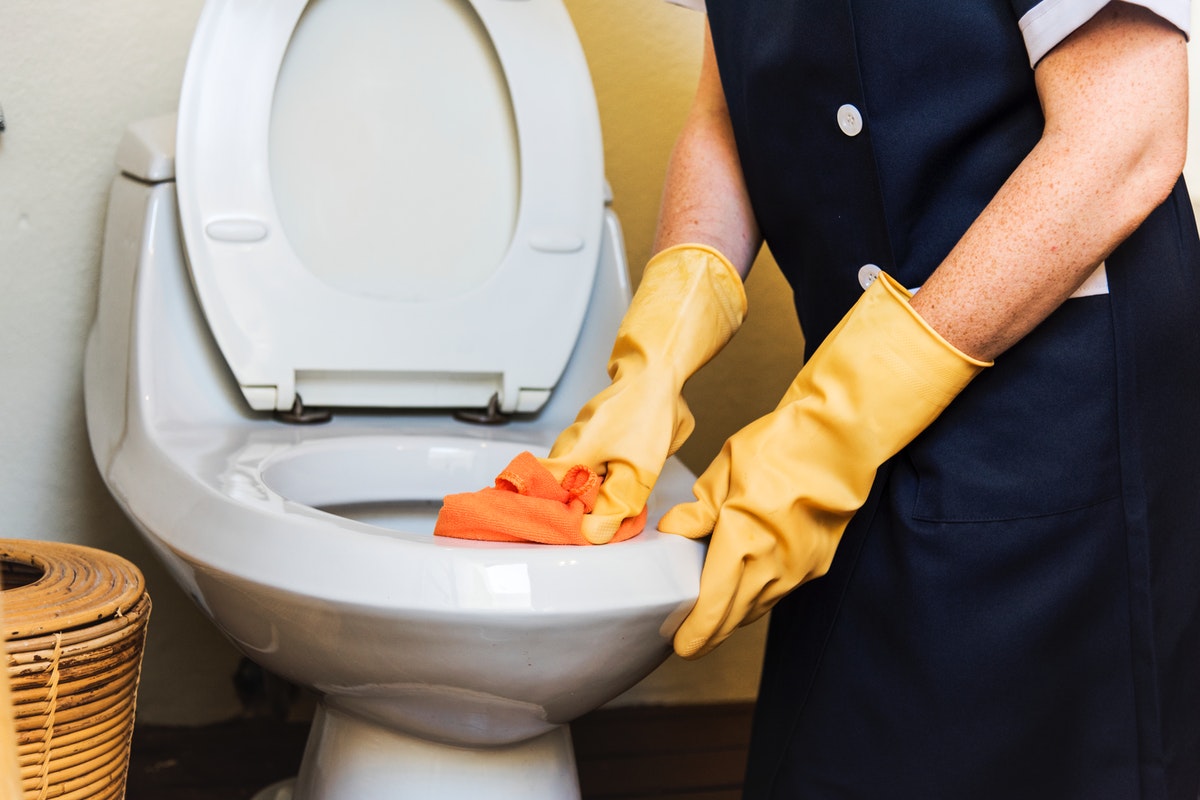 For most businesses it doesn't make sense to hire full-time employees to manage the office cleaning and janitorial services. Facility managers often hire local janitorial companies to clean their offices after regular business hours. Hiring a janitorial company, the facility avoids the cost of employment taxes, training, time management and other benefits. Janitorial companies manage the cleaning process of commercial facilities including private businesses and public buildings....
Being a business owner is sure to bring a great deal of responsibilities in your life. You will want to ensure that you do all you can to secure the customers and clients that are necessary for your company to profit. One of the things you should strongly consider is ensuring your office looks as clean as possible because this can help you sustain and keep your clientele. It's ideal to know some of the numerous other ways that professional cleaning services in Los Angeles can work to im...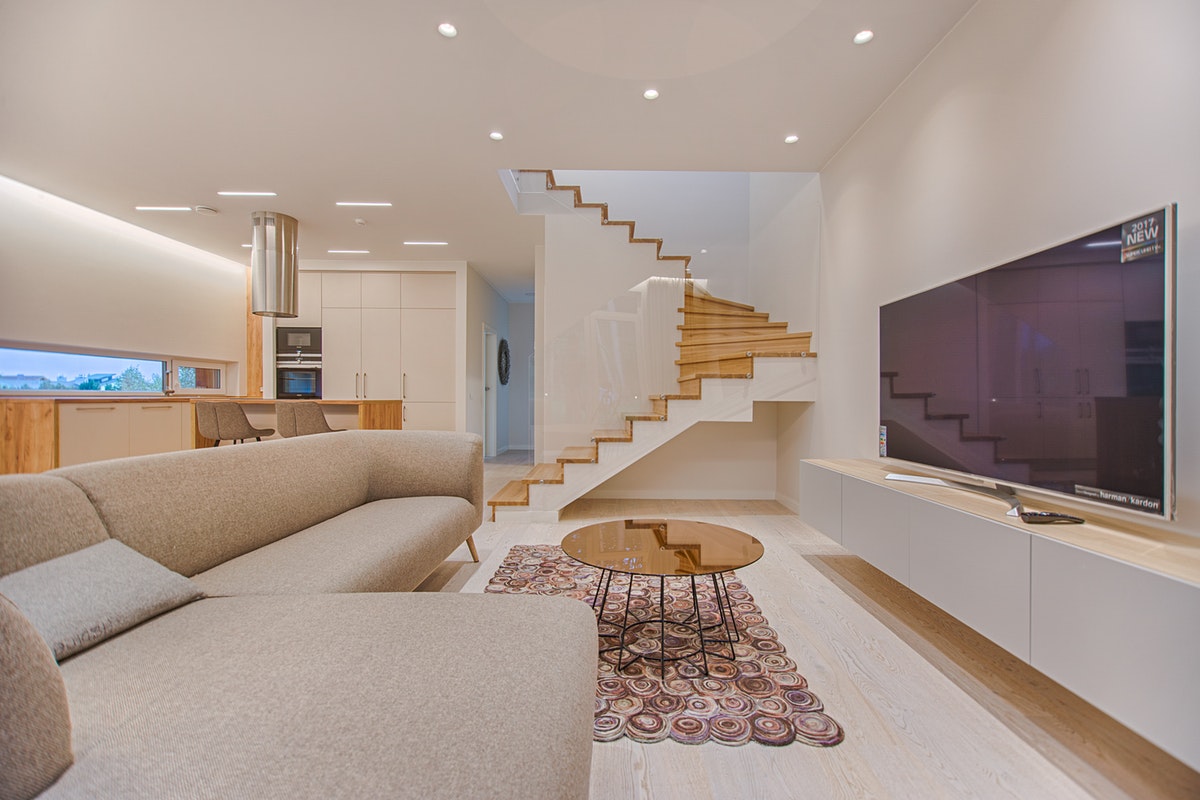 Life can get busy and stressful and having one less thing to worry about each day can be ideal. Taking the time to prioritize what you can do and where you need assistance in getting things accomplished can enable you to have less stress in your business or personal life. One way to reach this goal is by relying on a cleaning service that can take care of your home or your office for you. This will allow you to have one less thing to do and worry about and is sure to be beneficial to your ove...